Not too long ago there was a 50% off sale on Nalgene products. The shipping was slow but finally had a chance to put some of the new gear to the test. During a recent hike on the AT with my uncle I took along the MSR mini works filter and my normal complement of canteens and the Platy hydration system. This time I carried my new 96 oz wide mouth collapsible Nalgene canteen for testing.
Here we are on the AT.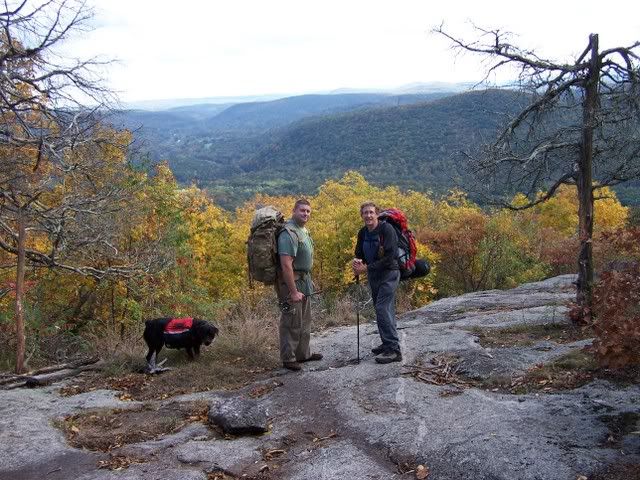 Loaned out my Osprey pack and used the Kifaru EMR. These white markers stop in Georgia but we got a late start and hoped to make the next lean-to before dark. Some 8.4 miles away.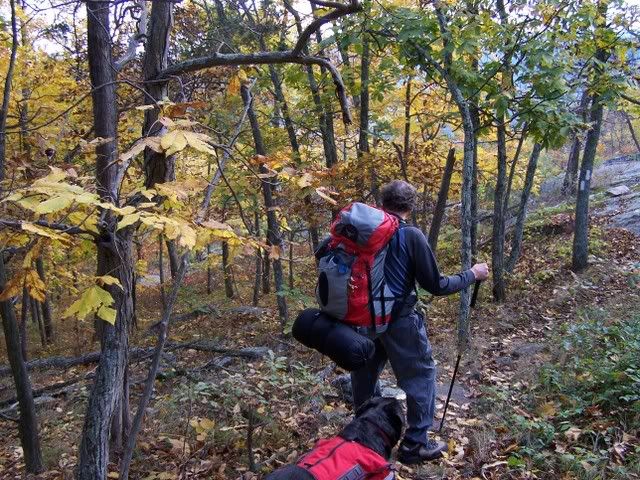 At about 5 pm after looking at the numerous cut backs on the map, a sure indication of increased elevation and hard terrain I decided to find a camp site off the trail. Got lucky and found a perfect sheltered area that even had a semi dried up stream. The nearest water according to the map was about 4-5 miles or 3 hours away from this location.
I Used the Nalgene 96 oz bag with the MSR as it screwed right on the bottom of the filter. The small frog in the little pool did not like me messing around its living room.
Here is the canteen.
http://www.nalgene-outdoor.com/store/detail.aspx?ID=86
For proper scale here it is next to a Trailstove, small Ti cup and spoon/fork/knife combo.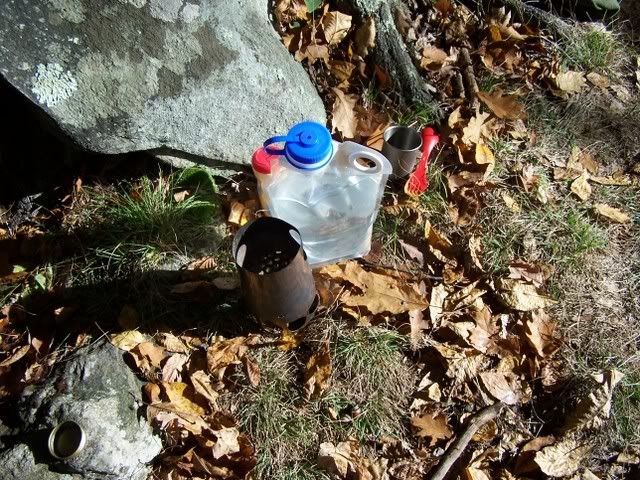 Things I liked about the 96 oz Nalgene.
1. Works well with my water filter.
2. Holds lots of water
3. The carry hole allows for easy transport and water dispensing when filled.
4. Very light weight.
5. Stood upright when filled. That is an OCD thing.
My dislikes.
1. The wide shape of the canteen does not fit pack hydration sleeves.
2. The wide mouth and carry hole does not allow the canteen to roll up super tinny like a Platy bag.
Other than those issues I couldn't find any faults with this product. A fine hydration accessory.