Ok, got bored in a momentary lull here and played with the digital camera. Couldn't find a thread dealing specifically with storage (although I am sure I saw one before).
How do you store your firearms? (Looking for general info only....)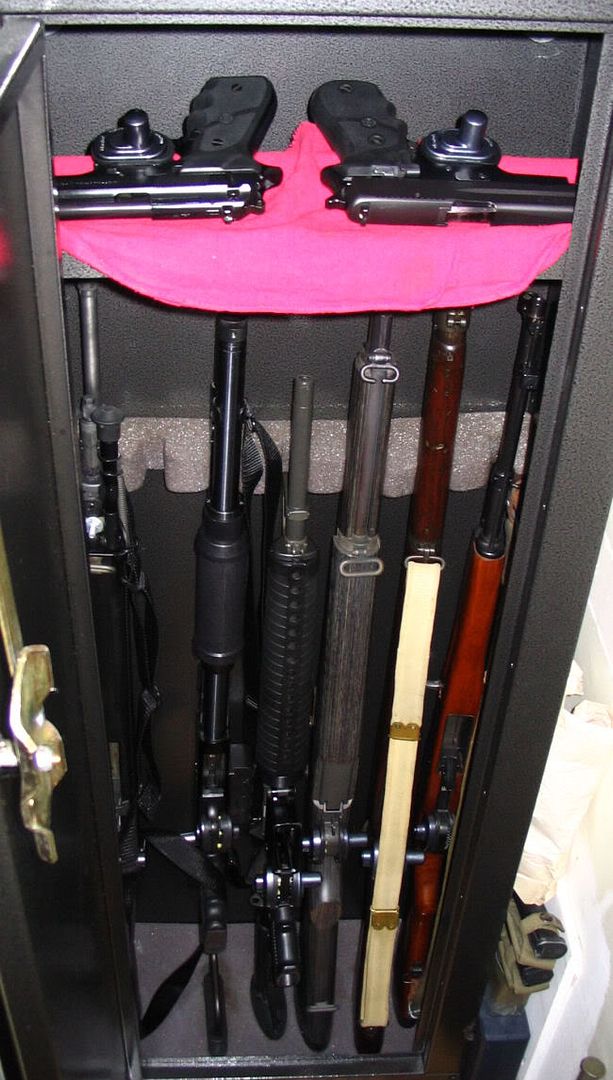 Mine are stored inside a metal cabinet (not the best admittedly) which is bolted to the floor and wall located in a "strengthened" closet (beefed up door and lock). Inside the firearms are trigger locked, and the ammunition is stored in a locked case inside the closet (but seperate from the firearms themselves).
Of course most of these measures are mandated by the government, but I did go a little "above and beyond" for my own piece of mind.