For the past year, I have been selling these Smokejumper/Rigger belts. I am a firefighter and for years these were very popular but hard to get. Several of the fire and logging outfitters sold them made of low grade webbing and they were overpriced. The only way to get a real one made from real parachute harness webbing was to have a smokejumper or a military rigger build you one.
Mine are made from Mil-spec 4088 resin coated Parachute harness webbing.
As seen on Mil-spec monkey
Review click here
I have two sizes one sizes fits most (50" long) and one sizes fits the rest(65" long)
They are not intended for life safety applications so please no rappelling. Even though the sewing the is top notch and the webbing (6000 lbs)and buckle(2500lbs) are extremely strong, the belt is not rated for those applications.
Two different optiont to purchase
1) My Ebay site-
Ebay Site Link
On Ebay these sell for 17.00 plus 4.00 to ship USPS first class with delivery confirmation.
2)You email me direct
chute43@yahoo.com
, I can send you a paypal invoice for
16.00
plus 4.00 to ship USPS first class with delivery confirmation
I will also discount the price for each belt for orders of 5 or more, only outside of ebay, through paypal though
Multiple belt orders ship USPS priority mail flat rate envelope for orders up to 6 belts more than that, I ship USPS Flat rate boxes for basically the same price they charge.
International Order ship USPS priority mail international flat rate envelope, and I only charge what USPS charges me
My ebay store
#1-Black with Black Buckle
#2-Black with Silver Buckle
#3-Navy Blue with Silver Buckle
#4-Navy Blue with Black Buckle
#5-Sage Green with Black Buckle
#6-OD Green with Black Buckle
#7-Dark Brown with Black Buckle
#8-Dark Brown with Silver Buckle
#9-Coyote Brown with Black Buckle
#10-Khaki (sand) with Black Buckle
#11-Foliage Green with Black Buckle
The Deck Belt or the V-ring Riggers belt
Consider this to be the Smokejumper belt on steroids, designed for those need a stiffer version of the smokejumper belt. Constructed from 2 layers of Type 7 webbing and a third layer of smaller mil spec webbing sandwiched in between to stiffen the width of the belt, bonded together with industrial glue then the edges are double stitched with #138 nylon bonded thread and generous amount of Velcro secures the free end. I originally built these for commercial divers who needed a heavy duty belt while working on deck, but have increased in popularity with IDPA shooters and those carrying a concealed weapon. I am currently building these built around the customers waist size but I should have four sizes in the near future. I am build these generally in any color you see the smokejumper listed in.
These are 25.00 each plus shipping which in CONUS is 5.25 for USPS priority mail with delivery confirmation.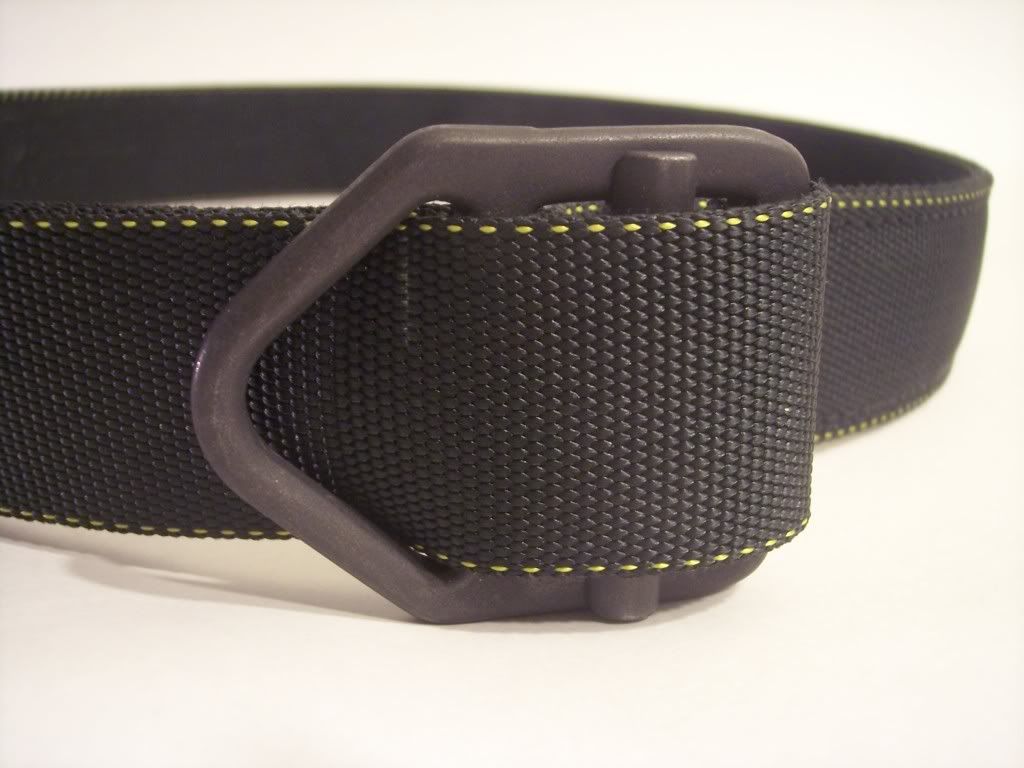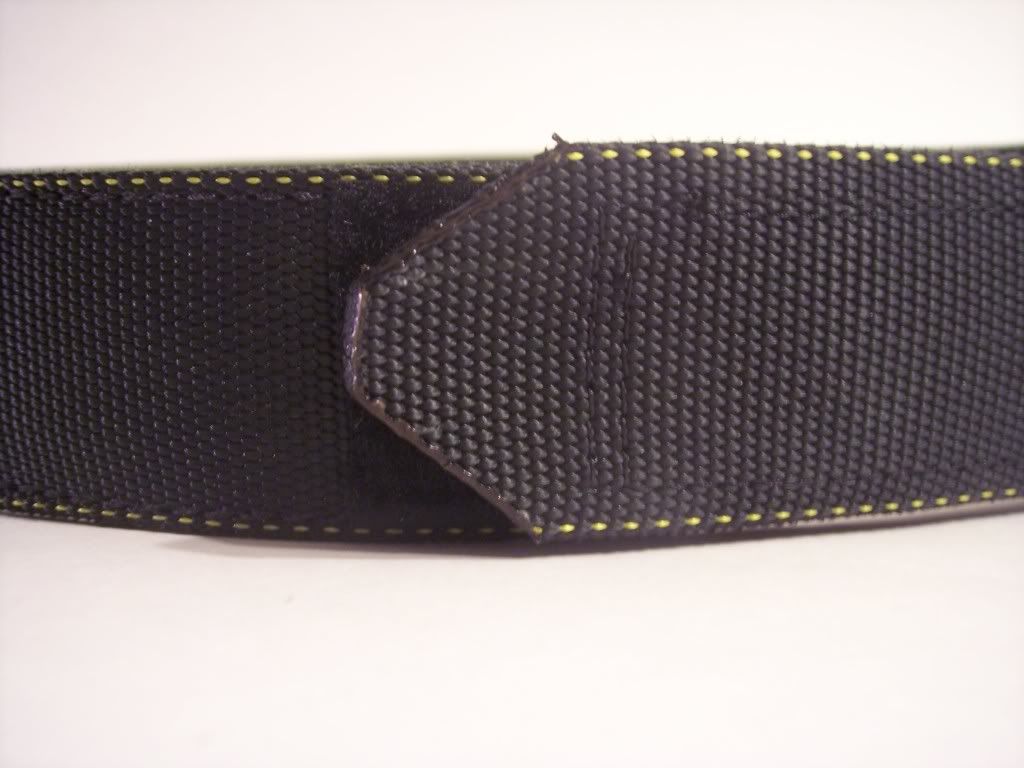 As my hobby/business has grown I have expanded the number of belts that I build. More from the wildland fire community , The airlock belt. As the story goes USFS smokejumpers would remove the seatbelts from their jump planes, and fashion belts from them. These are pretty rare. They aren't really good for CCW but very unique , and durable.
25.00 plus 4.00 to ship. These will require an actual measurement of your waist line at the level you wear your pants, as always please don't rely on a pants sizing
Next at some request from customers came the Cobra Gun belt, same three layer sewn/laminated design suitable for CCW. The buckles are a little big and generally require them to be threaded like a normal riggers belt, but once in your pants you can utilize the click portion. The cobra buckle weighs 4 ounces has a very smooth action and 2500lb rating.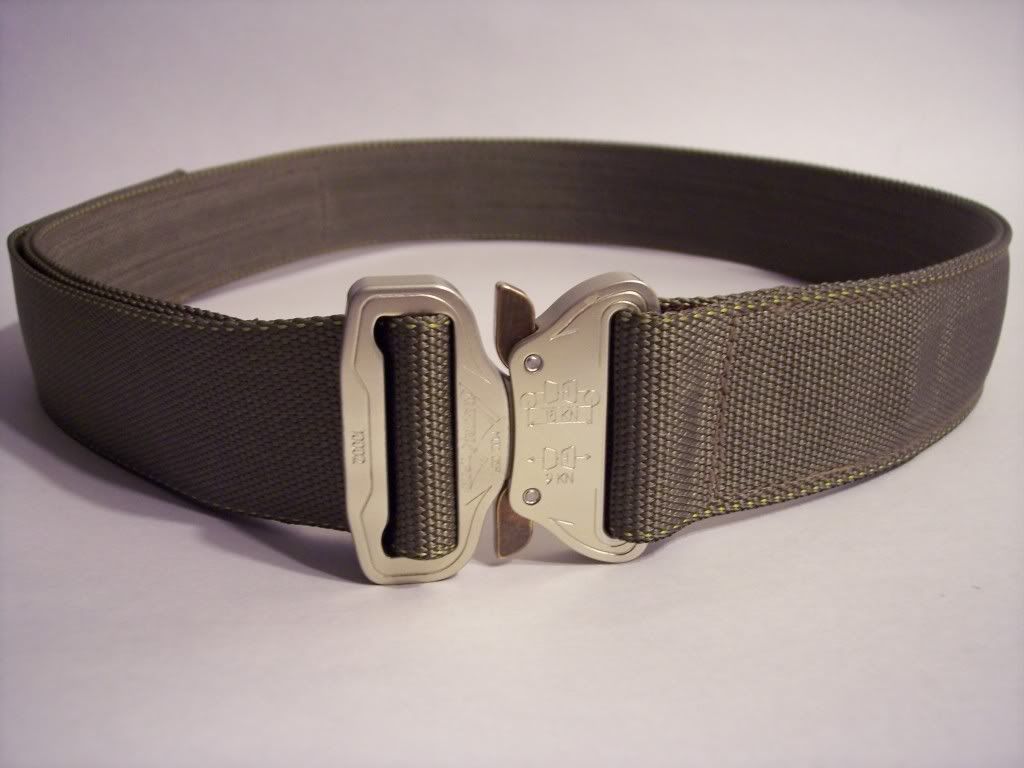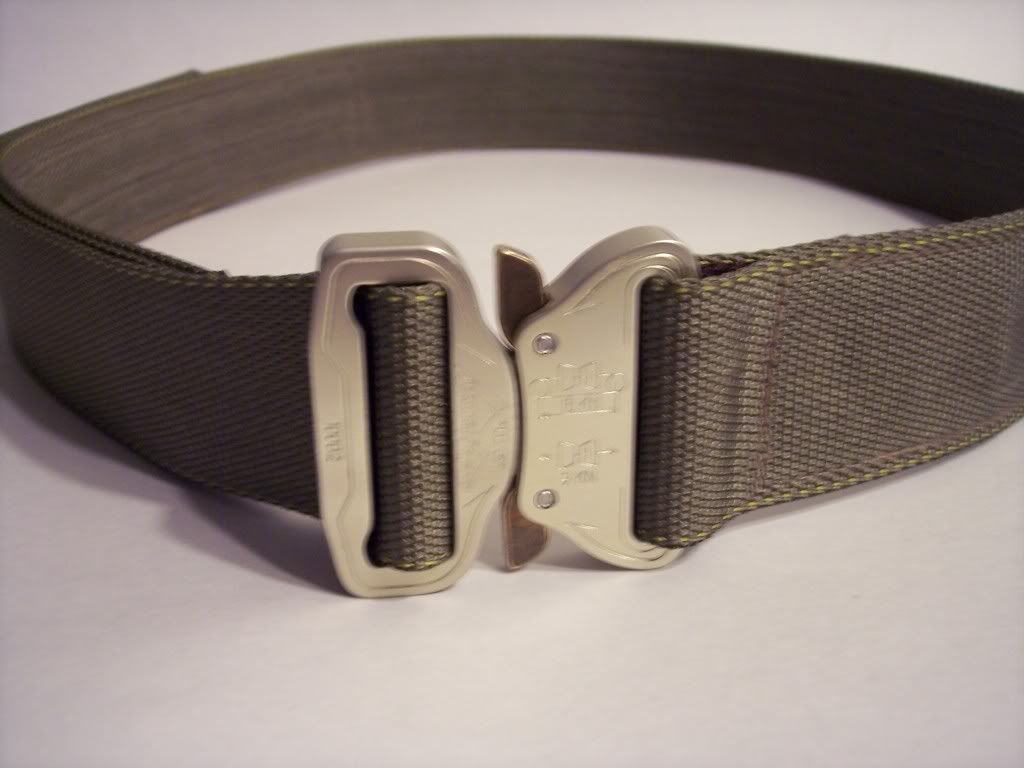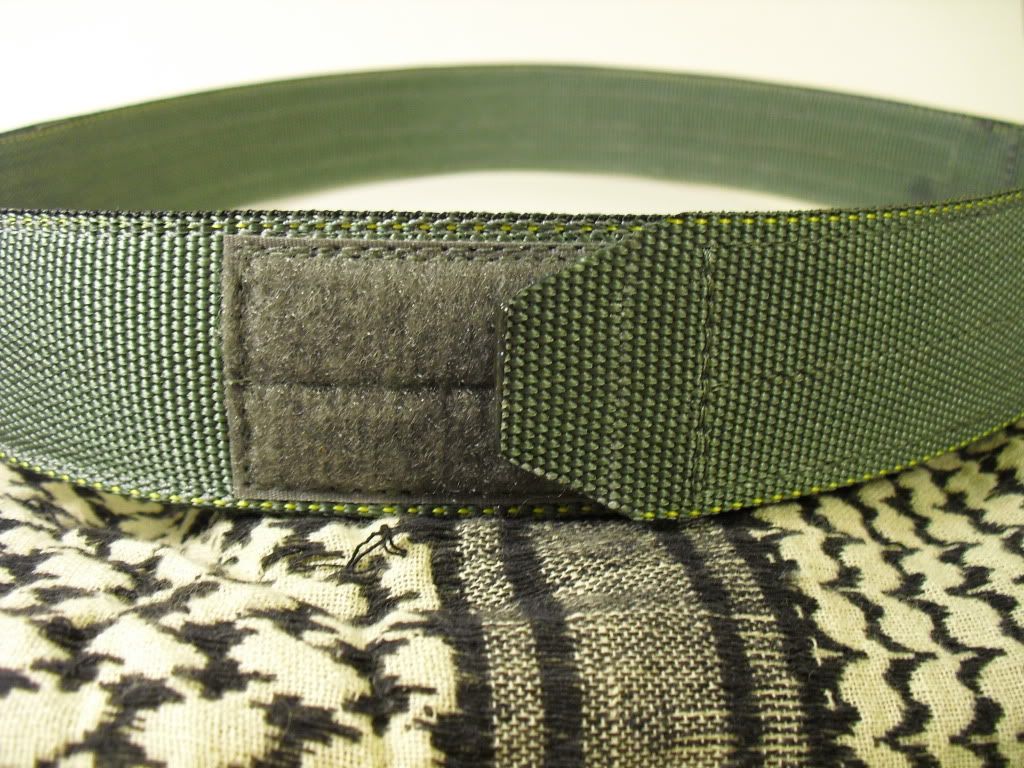 Cobar
Gun Belts are $50.00 plus 5.00 to ship (priority mail)
Due to more requests then came the Cobra Riggers belt.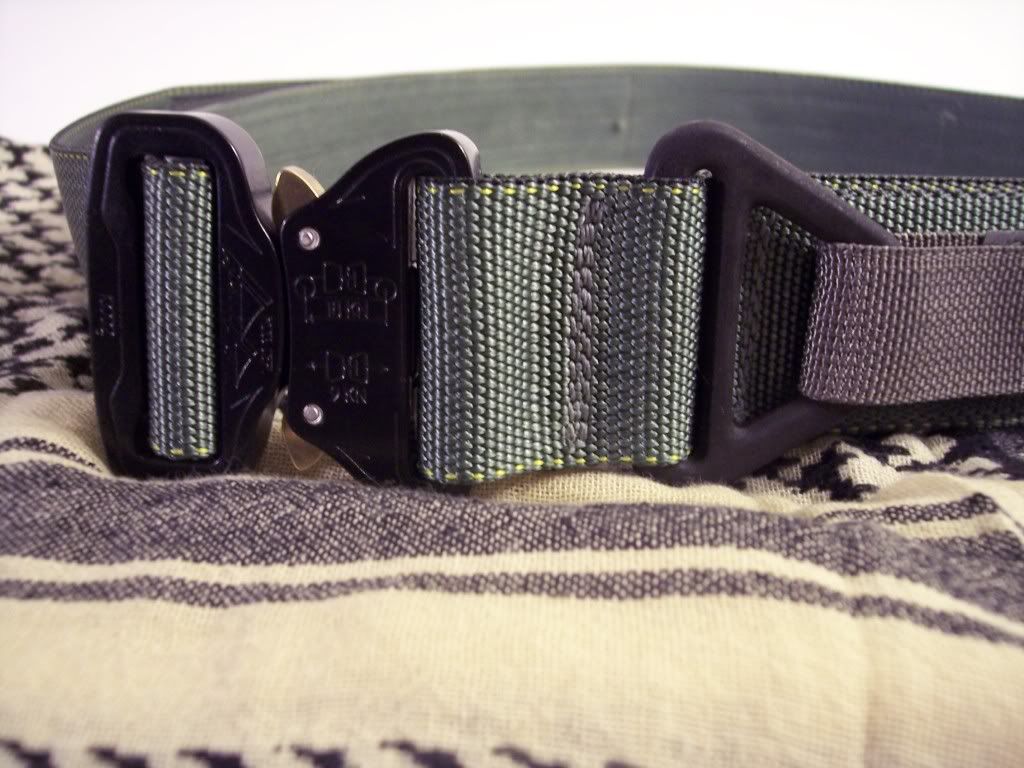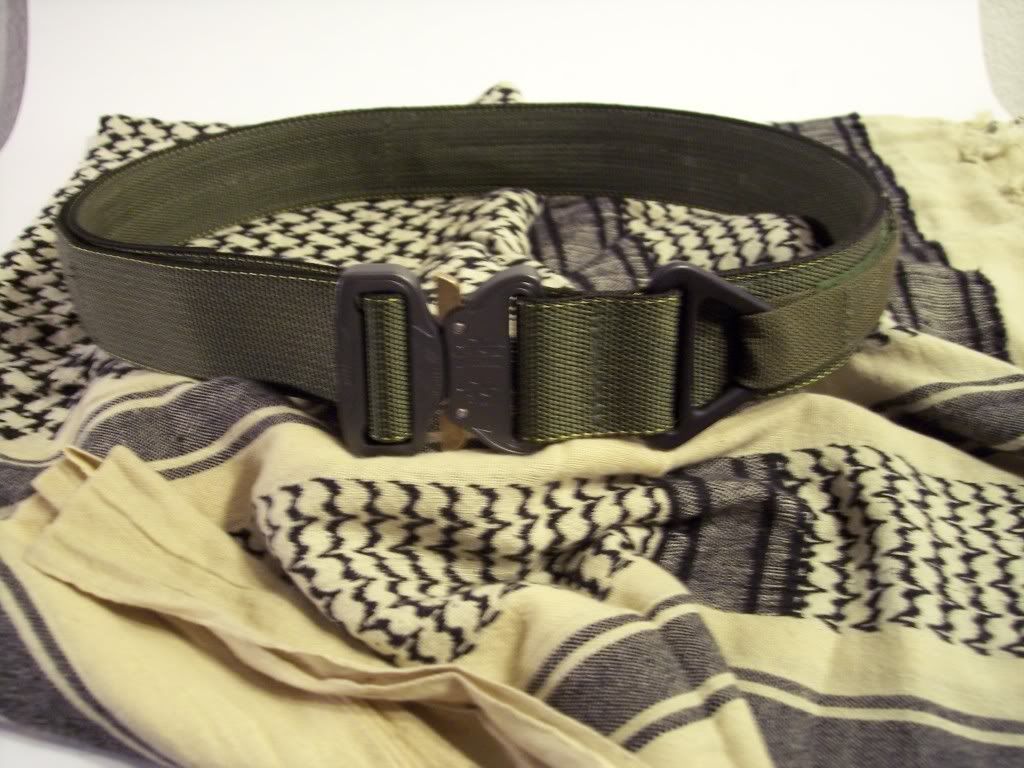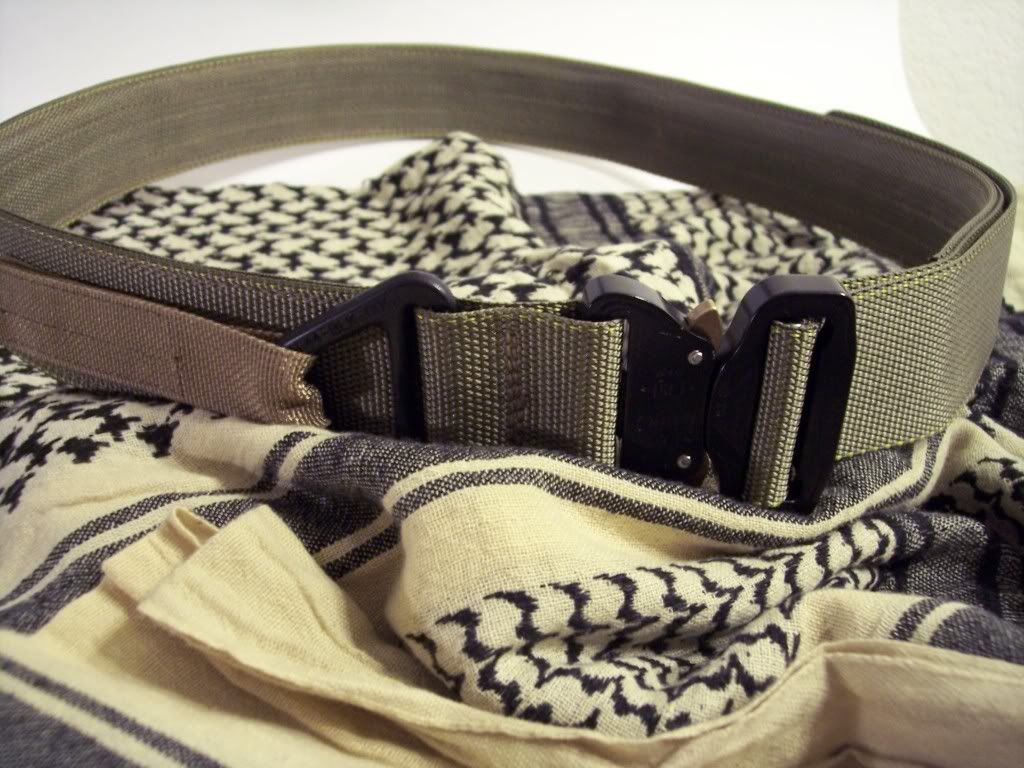 These are 55.00 plus 5.00 to ship priority mail
kary
thank you for looking