Here is a system that I use for my BOB and general hikes etc. The whole fishing set is 3.8 oz. What is so f@cking cool about this is that it really adds no weight to the BOB as canteens are something that is often carried anyways. I used a small 14 oz Nalgene water bottle because it fits a person's hands well and has a good loop for attaching the lanyard and fishing line. I put about 30-50 feet of line on the bottle. The lanyard is made from 2 feet of Para cord and plastic scavenged out a container with some electrical tape. I will include a link on how to make this. With a some practice this little rig can cast about 30-50 feet with surprising accuracy. You reel in your line by winding it back around the canteen. Why carry around some line and a few hooks and call it an angling kit? With just a tinny bit of work and no added weight to your BOB you can have something that for ranges under 50 feet works just like a real rod and reel. Try it!
Here is the link:
http://edengelman.com/
" onclick="window.open(this.href);return false;
Here is a photo of my system. I can cast it up to 50 feet and reel it back in fast enough to even use a lure. You can cast it with one hand or two. I have caught tons of fish with it.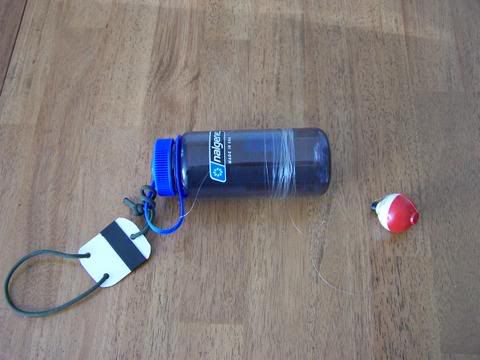 Photo of a cast from the posted web site: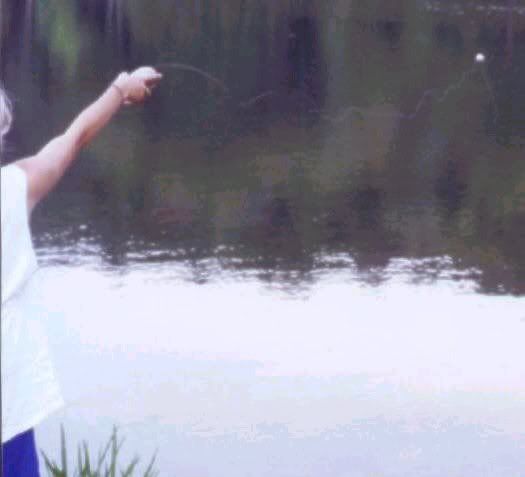 It can be cast one handed using your finger holding the line before the toss. Sometimes I use two hands. One to hold the canteen the other to swing the line near the bobber.
Field report.
Normally I do a field report with my gear threads. Sorry to say this was not done in this case. I was targeting brook trout on a stream that feeds into a lake. Then I intended to try luck at the lake for panfish. I was working some small pools for the trout. Sorry for the dark photos but that is just the nature of the woods.
I had a hit with the black fly but no luck. This fly has caught trout before but not today. I did catch something big and stupid however.

Rather embarrassing but for full discloser I must report the bad with the good. Was impossible to pull out so needed to cut the shirt.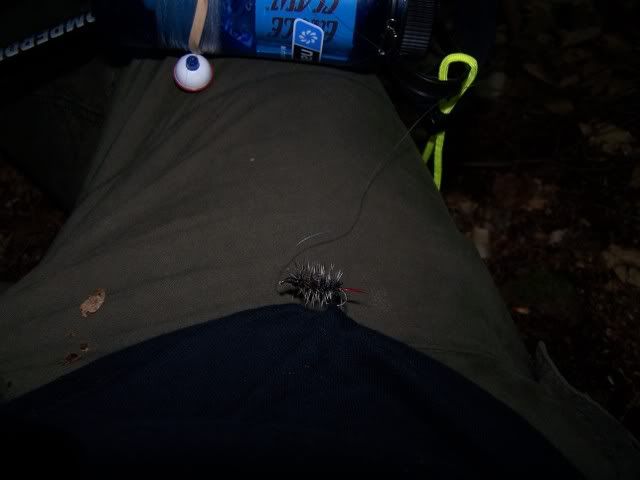 Moved over the green woolly bugger and it was totally ignored. I guess that is why it is called fishing. I will return to this spot and try a worm with maybe a #8 hook. Normally if looking to eat brookies I use a #12 however these tend to be swallowed. If I get any brookies on the next trip using the BOB canteen fishing setup I will post the photos. Native brookies are fine looking fish.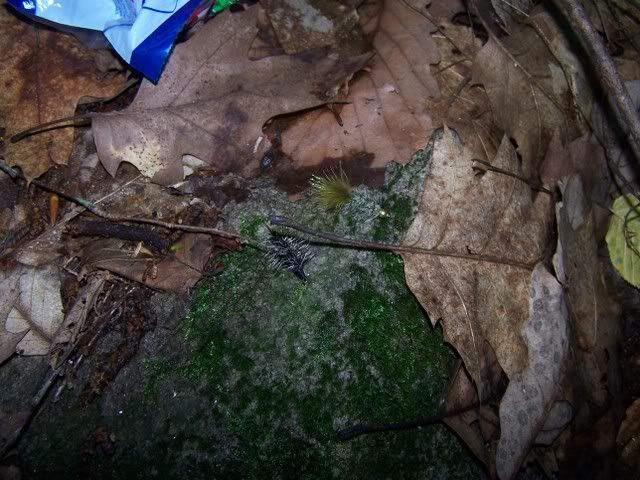 Followed the stream down to the lake and took a cast. The hand casting system offer good distance with practice. The bobber is out about 50 feet.
Fish on!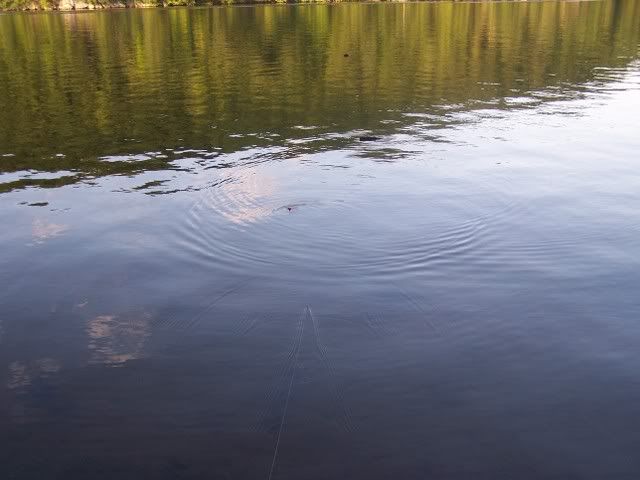 A yellow perch taken on the black woolly bugger. The fish was reeled in just like a normal fishing pole.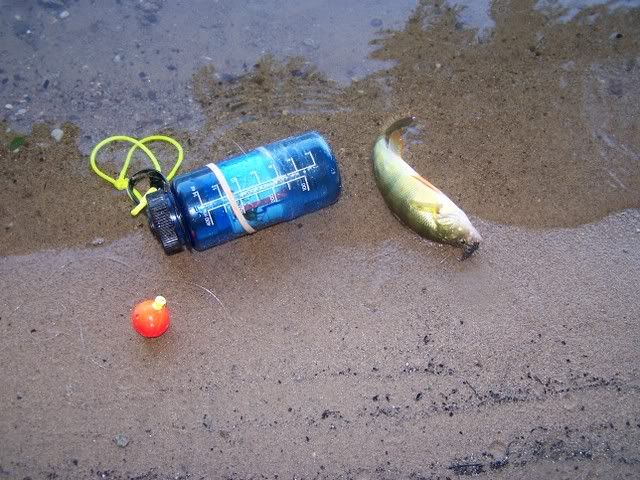 Here is a sunfish. It was like shooting fish in a barrel. I got maybe 10 more panfish than hiked out.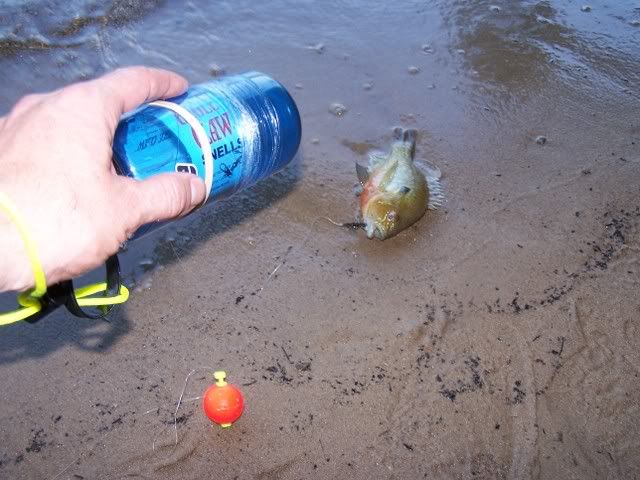 The only real updates for the BOB canteen fishing system are to use more line than I originally stated. I now put about 100 feet. This does not tangle the line and offers extra backup for knots and breakage. Also I added some weighted bobbers for increased casting distance. This helps in ponds and lakes. But the splash will scare fish in small pools so I kept one of my smaller standard bobbers.