Shorty likes to tease me about my "boyfriends." If you listen to her, I have a lot of them; Simon Zane, Dave_M, Omega_Man…. Well, I'm not the only one with this problem of my Significant Other mistaking my friends for something more than just friends.
Mrs. Omega_Man likes to tease Omega_Man about his "boyfriends." When we go out with our significant others they say, "You and Omega_Man can have your date, we'll go with you." The title for this thread was actually suggested by Shorty; Omega_Man just said, "make me look good." All I have to say is that Humphrey Bogart had his yacht; my friends and I, we have the shooting range.
A couple weeks ago Omega_Man and I went to the range to test out the Esstac Shotgun Card, and while we were there, we also cranked a few rounds through what might be a piece of history. I've not been able to confirm this particular history, but I like to think that maybe this one is everything it indicates.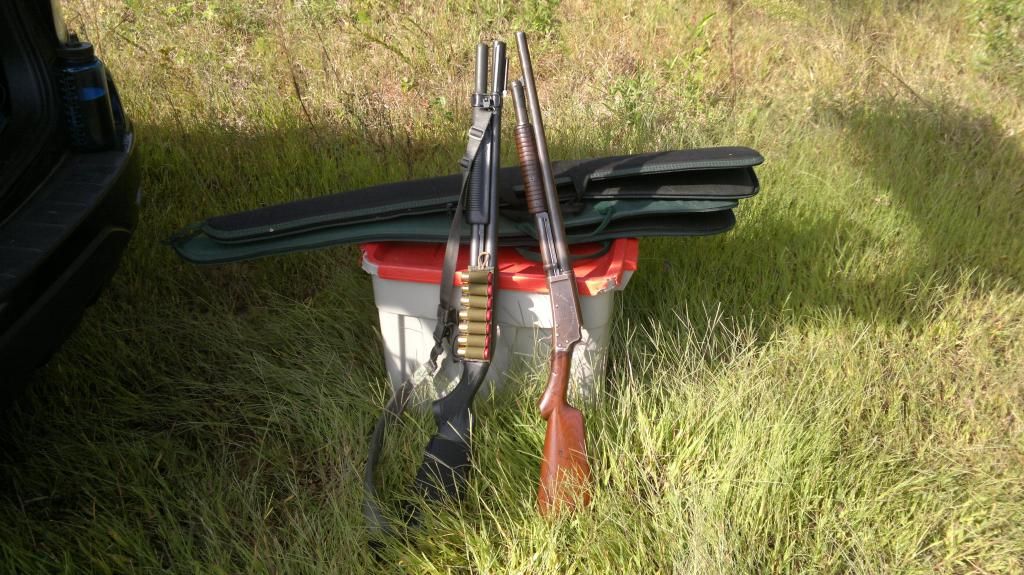 I have in my battery a Marlin M24 12 gauge shotgun. This shotgun is about 90 years old, from what I can discern—the dates on these things are sketchy at best. For those of you who don't know about the Marlin M24, it is a copy of the Winchester M97. Some say that the Marlin was a better rendition of the Winchester. My Marlin I found at a gunshow and what attracted me was the stamping on the side of the receiver; Alcatraz Federal Prison.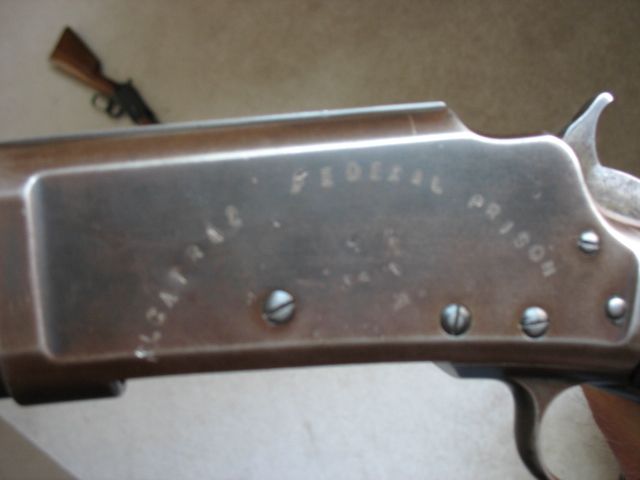 Yeah, when I hold this shotgun, I like to think that it got pointed at some infamous gangster at some point. Did the Birdman—that piece of shit portrayed as a kind old man by Burt Lancaster—get to look down the wrong end of that barrel?
It started life as a long barreled M24; probably in the neighborhood of 26" or so, and was cut to a mere 18", most likely when it was purchased by the prison for guard duty. The open choke—or lack thereof—doesn't hinder this shotguns delivery; it groups out to 25 meters with standard 00 buckshot just fine. This shotgun has been used, the nicks and worn wood attest to having been carried and shot over the years, and the damn thing just feels good. It shoulders nice, it balances well, it points great, it's just what pump shotguns today don't have; a certain type of class.
So, here's some porn with me and my Other Significant Other.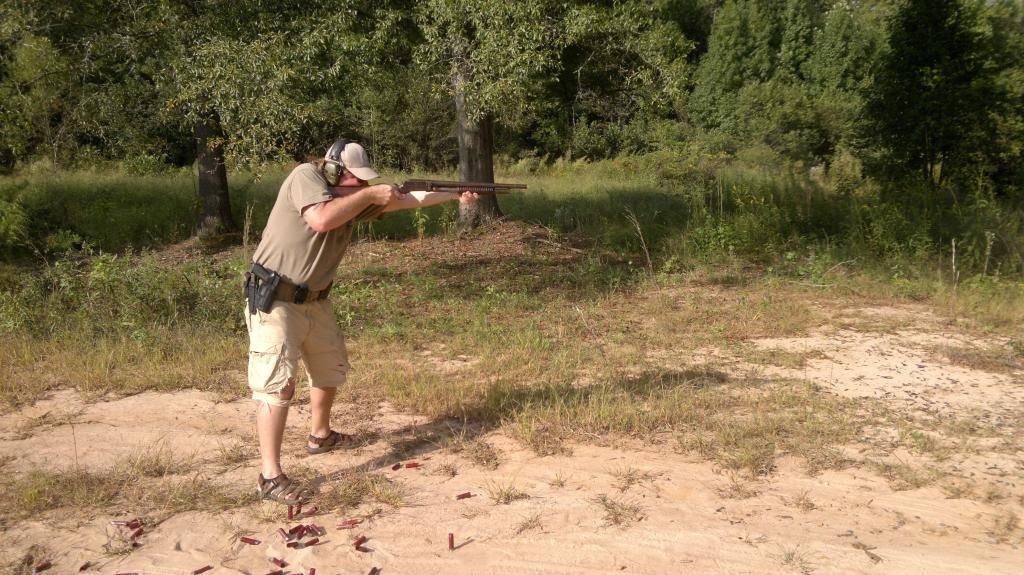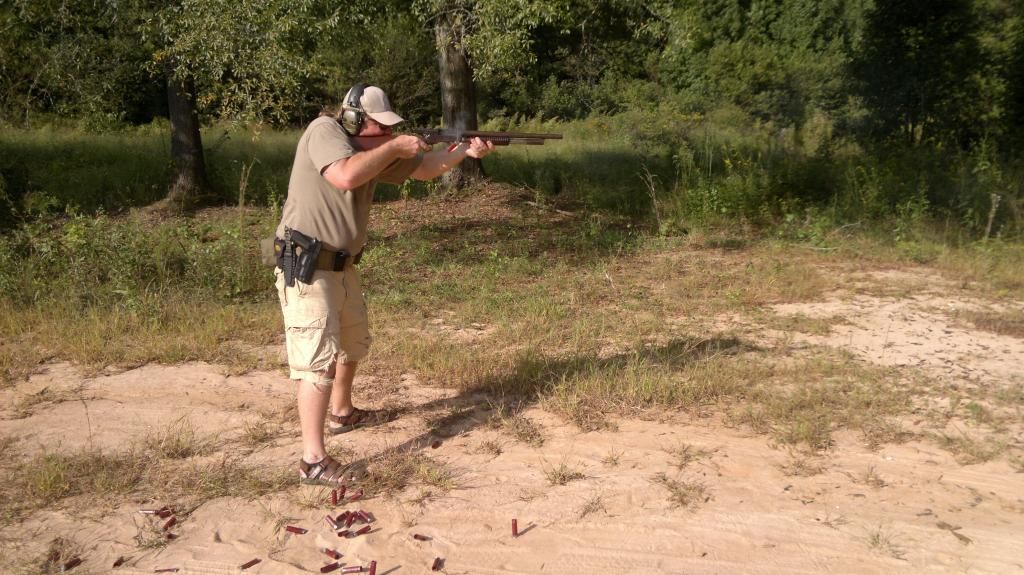 Nice action shot here; the smoke still in the chamber the shell hanging just off the receiver in both mine and Omega_Man's shot.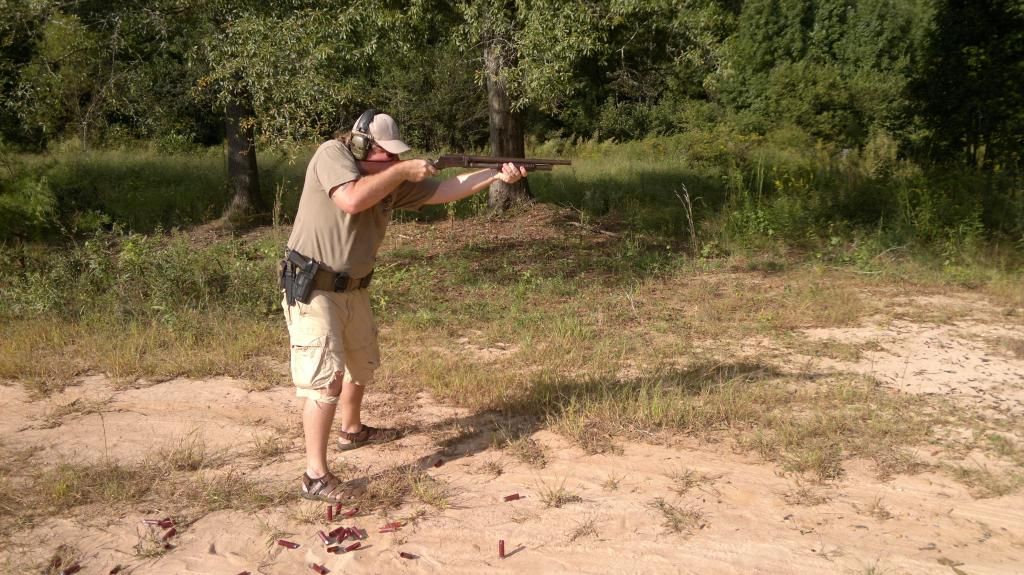 Sending fun downrange.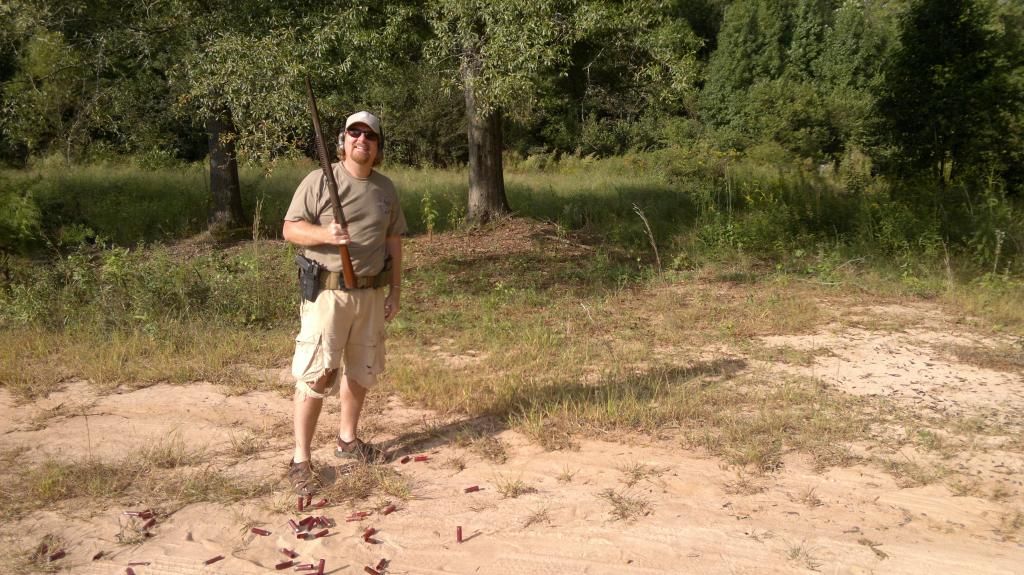 Oh yeah, baby.
When the Zombies come, this shotgun is one that will come with me, even with all my Tacticool shit, this one will ride somewhere in the mix.