So, since the group buy has mostly shipped, and some of you have had your lowers/uppers for a while I figured I would start a thread where we could post pictures of our completed rifles. Here is mine: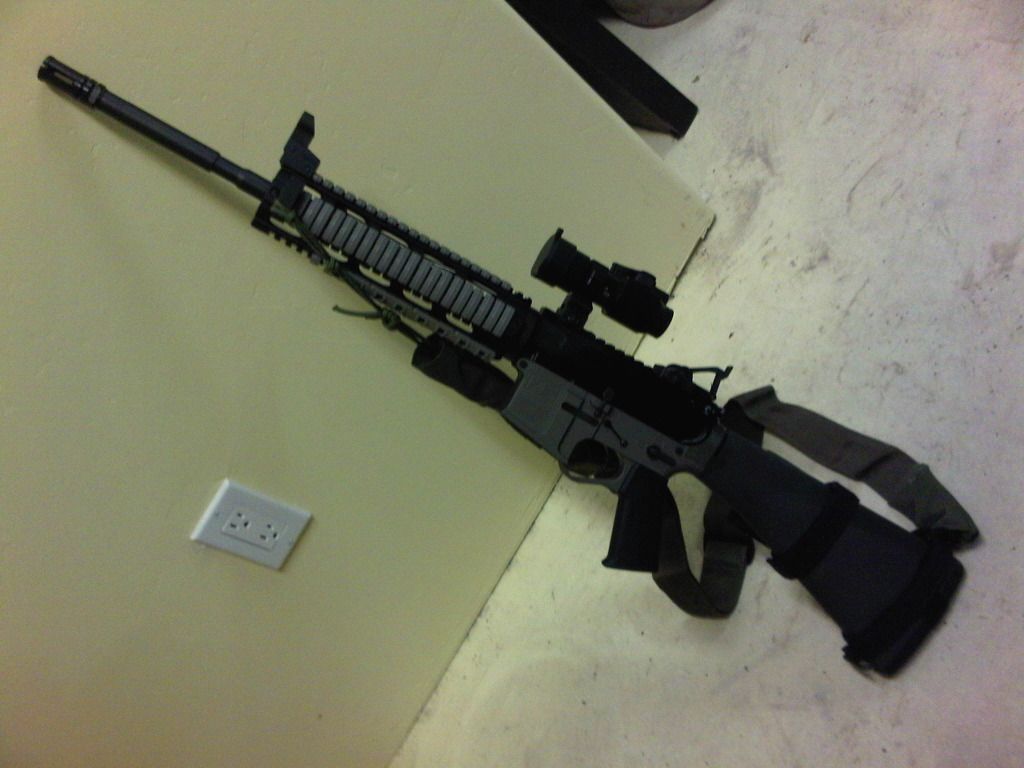 Sorry for the cellphone picture. I'll try to post something better soon.
It has a 5.45x39 home built upper and the gray ZS lower. It also has a YHM free-float rail, a Primary Arms M3 clone (a personal favorite for low cost red dots), a DPMS rear folding sight, and a MI rail-height front folding sight. The grip is a Magpul MOE K that I have found is easier for smaller hands to use than the standard A2 style. And there is a spare magazine holder on the far side of the stock. The sling is a standard Israeli 2 pointg.
-Mb