Out for our routine patrol of West Bangor, Pa with myself, Riley the Zombie Response Dog and Wally the Basset Hound on tracking duty. Equip: EDC, patrol gear for me and 13 lb ruck for Riley.This is really a lovely neighborhood to walk in as evidenced by the number of my neighbors doing just that. Two things to report on this patrol.
1) The ominpresent herd of deer were spotted moving and as I closed in on them one of their flankers 20 yards or so from the herd came running out of the woods and crossed our path about 10 feet in front of us. This, quite frankly, scarred the crap out of all involved. the Sound of hooves on pavement alone was enough to give one pause.
2) I am really digging this Zombie Run app. It is amazing how immersed one can become. Photo recon attached.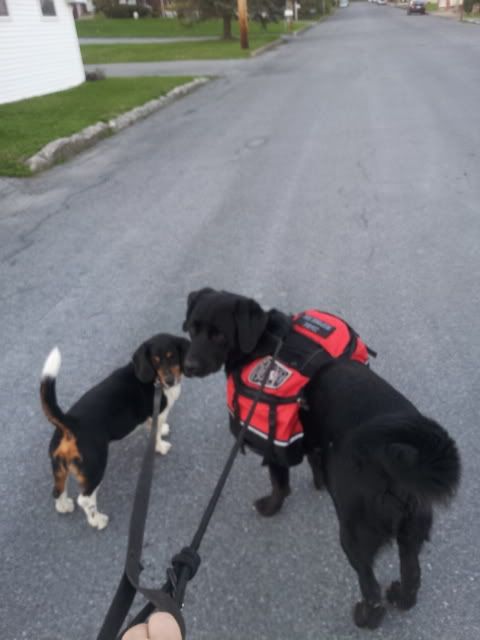 Ready boss? The crew heading out.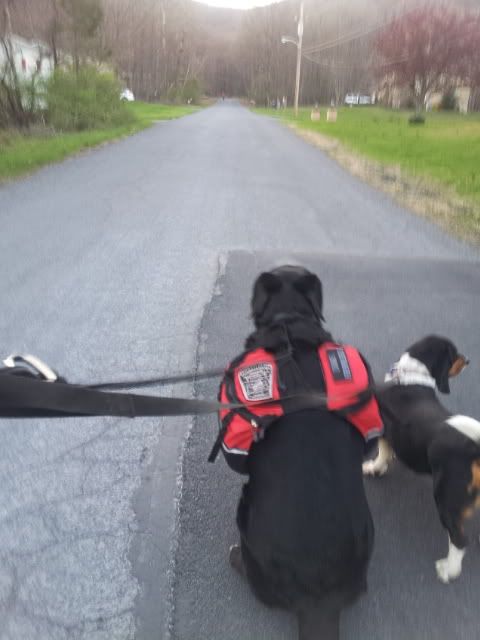 Riley and Wally not alerting. This is because the fellow in the background at the end of the street is walk-ing not a Walk-er.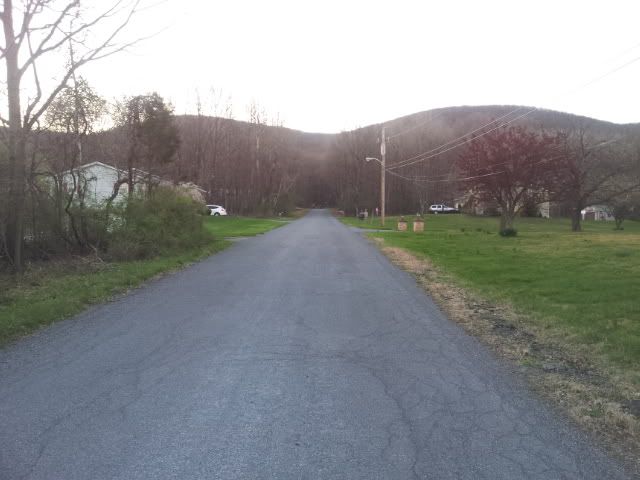 This is my street, the Appalachian Trail (AT) runs along that ridge in the background, Not bad eh? My nemesis the deer herd live in a 1 mile tract at the base of this ridge.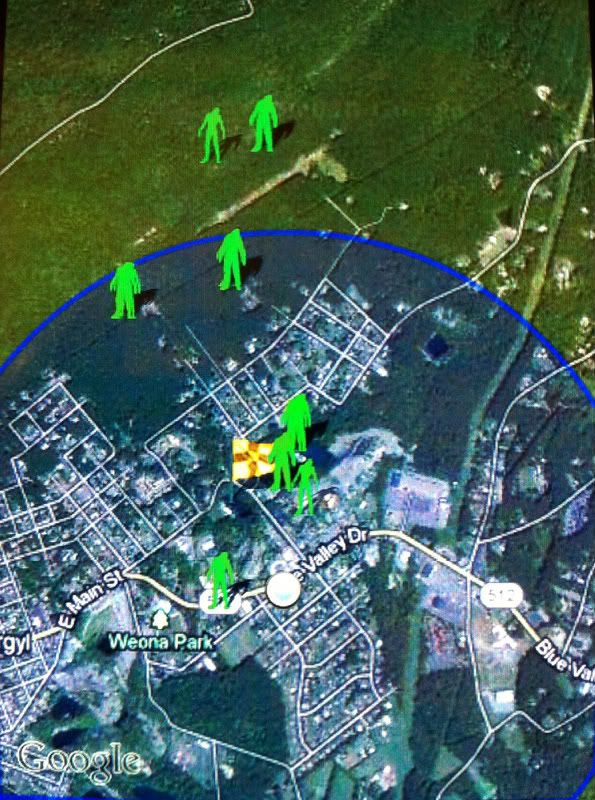 Screen-shot of Zombies Run! I am the round dot in the middle and the yellow flag is my destination. The green things are the zombies and turn red when in proximity and they see you and start their attack.
BSR