This is a great thread! Thanks to you all for all yoru input, especially z-prep and p7. (cool kid nicknames!!)
I am launching into my first garden this year. I will be planting in a couple weeks, and am in the planning stages now.
I am located in SE WA state. We are in a great growing area, and I have (I am told) excellent topsoil.
Here's a quick sketch of where I plan on putting my raised bed. I that wall of the house is 24 feet long until the fence (6' cedar), so potentially the bed could be up to 24 feet long. I am thinking 3 feet wide? this allows for some room, but still able to weed/tend the whole thing.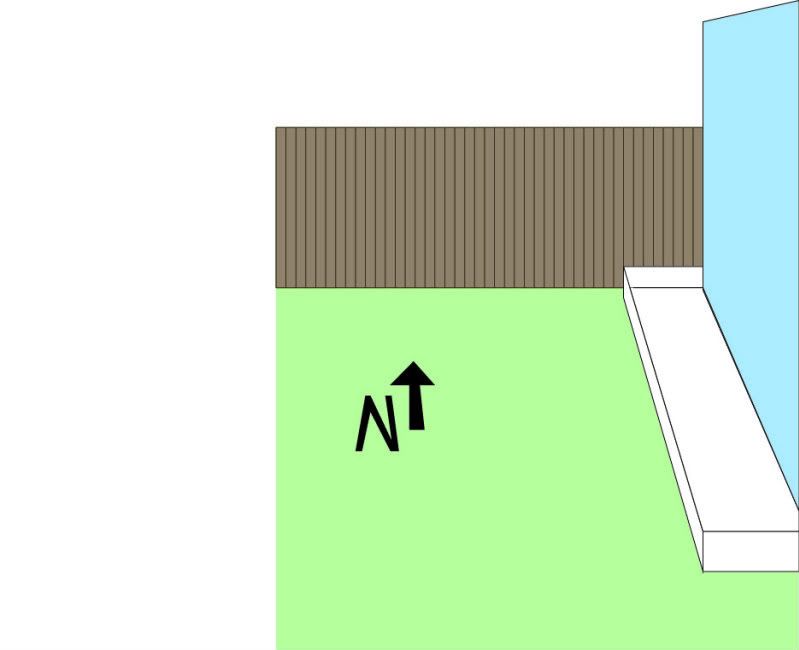 How deep should I make these? I was planning on stacking 2x6's, making it about 11" off the ground.
Do I put weedblock underneath?
My panned planting list:
Cucumbers
Carrots
Tomatoes - large
Tomatoes - Cherry
Green Beans
Brussel Sprouts
Lettuce
Peas
Onions
Garlic
Spinach
Basil
Cilantro
I was planning on planting shortest to tallest, with taller plants to the north end (towards fence), so as to not shade the little guys.
Watering either by hand or with a soaker hose down the center.
Thoughts? Suggestions?
Thanks everybody! I'll be sure to post pics of the whole process, to inspire others who have no idea... like me!!