first off, I'm not a taxidermist, or any sort of expert on tanning.
secondly, I don't kill snakes out of fear or for pleasure.
Anyway, from time to time I see people kill snakes when I'm fishing in eastern oregon. This was the case year before last, I heard a commotion in the camp next to me and wandered over to see what was going on. A western diamondback had gone through their camp and they had chased it into the sage and killed it by throwing rocks at it... I asked if they wanted me to get rid of it and they said 'absolutely', they were pretty shocked when I lopped off the smashed head and skinned and gutted it in front of them, pitched the guts and head in the river and thanked them for lunch.
When I got home I put the skin in the freezer and forgot about it until last week when I did an overdue cleaning and inventory, thawed it out and started a hat band.
If you want to know the correct way to tan a snake skin, look it up. This is the wrong way to do it.
soaked it in antifreeze, 24 hours: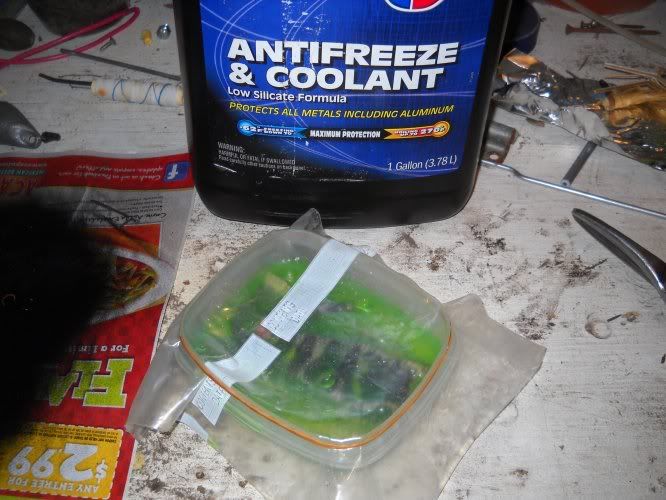 made a snake board ( pretty simple, as you can see ), rinsed the skin well, got some dental floss and a sewing needle handy: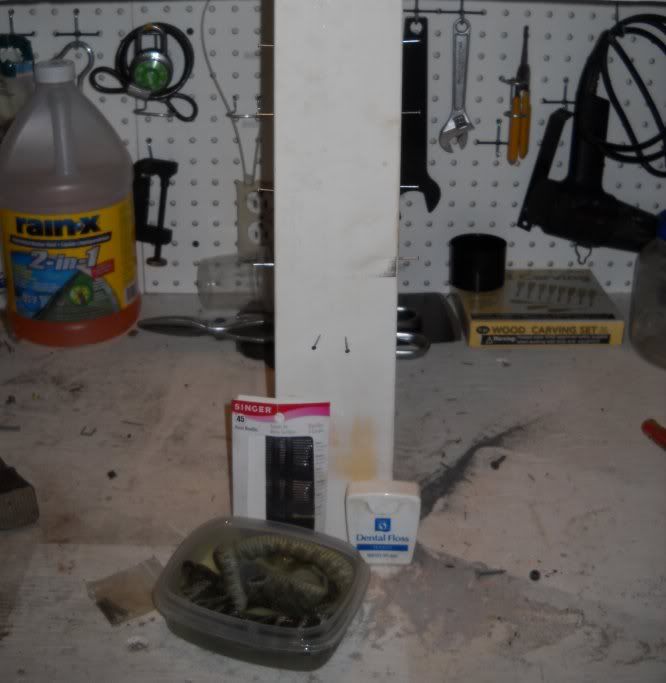 strung it up, I've found the string works better than nails or staples, it's easier to adjust the pattern in a straight line when stretching: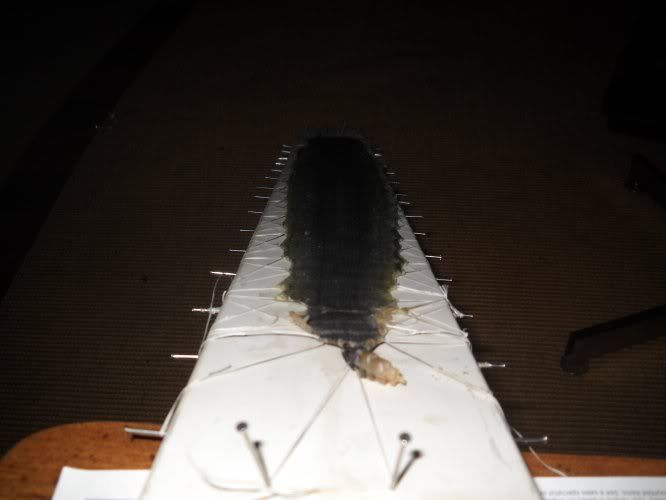 let it dry for 3 days, I put some "vitamin E" on the flesh side to soften it up ( the kind that comes in the gel caps, basically vit. e, gelatin, and glycerin ) and cut it off the board: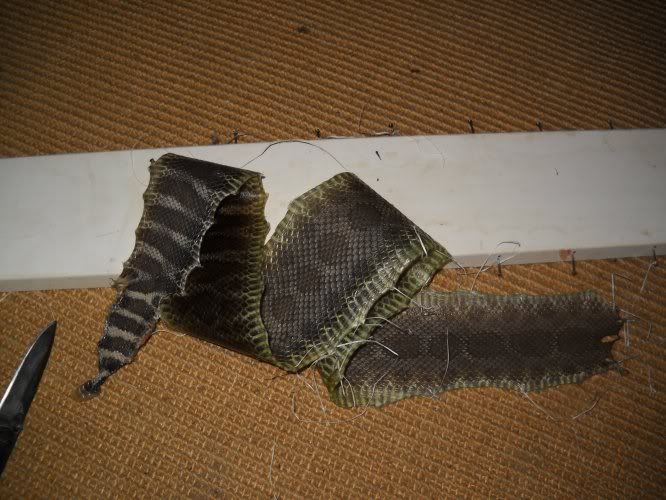 the next thing I do is trim the edges, and glue it to a piece of leather cut to shape with regular old contact cement, press it to cure and slap it on a hat.
Here's one I did about 11 years ago, lasted through sun, wind, rain, hail, etc. outlasted the hat too: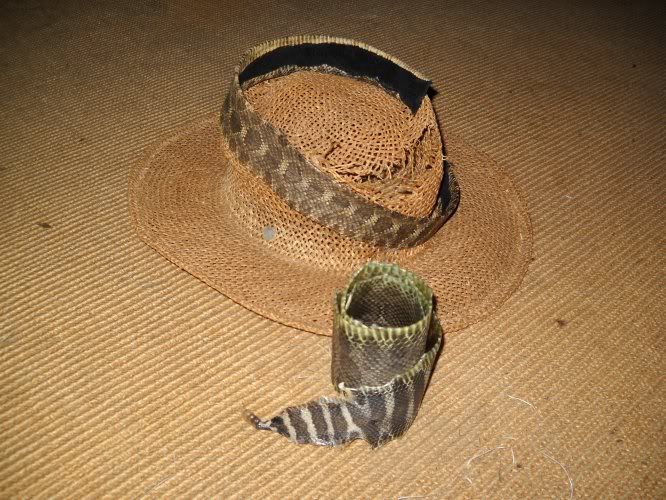 so that's how I do it, the wrong way.
( Please note : THIS IS THE INCORRECT WAY TO TAN A SNAKE SKIN )
later--