In other news...
Apparently it wasn't Planck. It was Otto Warburg.
http://www.nobelprize.org/nobel_prizes/ ... g-bio.html
His findings imply that:
'Basically 99% of the time a terminal cancer victim body is a thousand time more acidic, then normal. But both these environments are causing a low or no oxygen environment which cancer loves you for.
This is causing a low oxygen environment. Which means you are normally calcium deficient. And your cells are oxygen starved.'
http://www.nobelprizewinning.com/2009/0 ... nning.html
Calcium's good for teeth/bone. Calcium deficiency = bad. Acidic environment = less calcium. An alkaline environment mitigates this. So two birds with one stone.
Electro-shock for bites:
'Why Does It Work? The biological reason electroshock treatment neutralizes the incompatible alien proteins of snake venom remains unclear. Besides proteins, snake venom contains enzymes and trace elements that could easily be uncoupled or ionized by high-voltage electricity. In the British medical journal, The Lancet (Dec. 6, 1986), C. Kroege and K H. Meyer propose the theory that electricity may neutralize the snake venom by destroying the secondary and tertiary structures of enzymes by influencing their hydrogen bonds. High voltage electricity may also reduce metal ions that are attached to harmful enzymes, thus making these enzymes no longer destructive. Also since body tissue is negatively charged and snake venom is positively charged, unlike charges attract. With the application of electricity, venom may become negatively charged, thus negating its magnetic attraction to body tissue.'
http://electroshockbite.blogspot.com/
As for the 'dam' - It's an analogy
[No citation needed.]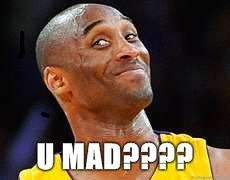 crypto wrote:

ShovelBoy wrote:This isn't country wisdom as such, but I figure it's pretty handy to know.

Cancer can only exist in an acid environment - Max Planck won a Nobel Prize for finding that out in 1913 [or it could have been 1917.]

[

citation needed

]

Anyway, a teaspoon or two of food-grade baking soda and a tablespoon of raw honey/maple syrup/molasses taken thrice daily can be pretty deadly to cancerous tumours.

[

citation needed

]

Mix em up in a pan on a gentle heat and down the hatch... Cancers munch on sugar and these types are instantly available forms of such, so the tumour eats em pronto and takes the baking soda with it.

[

citation needed

]

The raw/healthy sugars are the Trojan Horse, the baking soda Greek soldiers who unboard and wreak havoc on the lil bastard.

[

citation needed

]

Some scientists say

[

citation needed

]

that no bacteriological pathogen - and thus disease - can exist in an alkaline environment.

[

citation needed

]

Alkaline-forming foods are - to put it simply - raw foods, foods which live. Food as it's supposed to be, sprouts most of all.

[

citation needed

]

Acid-forming foods are the typical Western junk - processed flour, sugar, coffee, sodas, tobacco, alcohol.

[

citation needed

]

I'm working on re-alkalising my body [sprouts, cilantro, herbal teas basically.] I've read stories of people who've done re-alkalising diets and they say they're great.

[original research]

Even better - They're amazing for your teeth/bones. Your teeth and bones are always re-mineralising themselves, but acid-forming foods - white flour acts almost exactly the same way as sugar in the body - prevent the healing from becoming tangible

[

citation needed

]

- It's more the re-mineralising playing catch-up. However, do away with the acid-forming foods and teeth regrow

[

citation needed

]

, just so long as the nerve's intact.

There's something called 'homeostasis' in the body - It's where the body leeches nutrients from certain parts in order to transfer them to others. Calcium from teeth/bone is a classic example... Think of it like a hole in a dam - The body pulls a few bricks out to help plug a hole somewhere else. An alkaline diet will basically build new bricks for the body to use.

[

citation needed

]

In order to support the above:

One woman switched to an alkaline diet. A year later, her teeth were in fantastic condition and she had no joint pain.

[

citation needed

]

Her fillings fell out because he teeth had completely regrown.

[

citation needed

]

A young lad with two dentists for parents had a huge cavity in a molar. He took 2 slices of toast with raw butter/honey every day, and his mum got him to take a teaspoon of fermented cod liver oil and 3 capsules of butter oil a day. A few months later, the tooth had completely regrown.

[

citation needed

]

Even if that sounds like madness, sprouts are still hella good. Maybe I'm preaching to the choir, but they've got 20x as many vitamins and minerals than the unsprouted version of the seed/bean/nut.

[

citation needed

]

In an aside, I think most poisons are acid-based or acid-forming... So baking soda should go some way towards dispensing them if applied internally/externally.

[

citation needed

]

Dunno how much you'd need.

However! The

best

way of treating snake-bites is an electric shock to the area affected.

[

citation needed

]

With a certain voltage [not too much], the shock will break down the proteins which constitute the poison and make it metabolisable by the body.

[

citation needed

]

This can be administered by tazer

[

citation needed

]

or hooking up some clips from a car battery/bike to the affected area and running the motor in short bursts

[

citation needed

]

. One girl in India got bitten by a cobra

[

citation needed

]

, an Indian with a motorbike did the above and she was fine in 15 minutes.

[

citation needed

]

SB

jethroUSMC wrote:

KnightoftheRoc wrote:just heard this one yesterday, cannot verify it from personal experience. I DO trust the person who told me (he's the one who told me about the tobacco trick), and he says he witnessed it first hand. Anyway, Jellyfish Stings- douse with vinegar immediately, and the pain is washed away with the vinegar. I'm not much for spending time on the shore, and honestly, I would have NEVER thought of this one on my own, but it's a pretty cool trick, and cheap to prep for.

Baking soda works, and you won't smell all funky

[

citation needed

]

.

This is the biggest load of crap I've read this year.