I did a search and didn't see anything about this knife so I thought I would post some things about it. I just received it so I have not been able to do a lot with it yet. I did go into the back yard and do some preliminary wood work with it. It came out of the box shaving sharp. It chops about as well as my cheap-o hatchet. I also love the way you can choke up on it for detailed work. If you have any questions, let me know.
Side note. The knife does come with an orange shoe lace that they call "Adventure Cord." I tossed it and added my own paracord as you will see in the pics.
On with the pics!
Knife in sheath: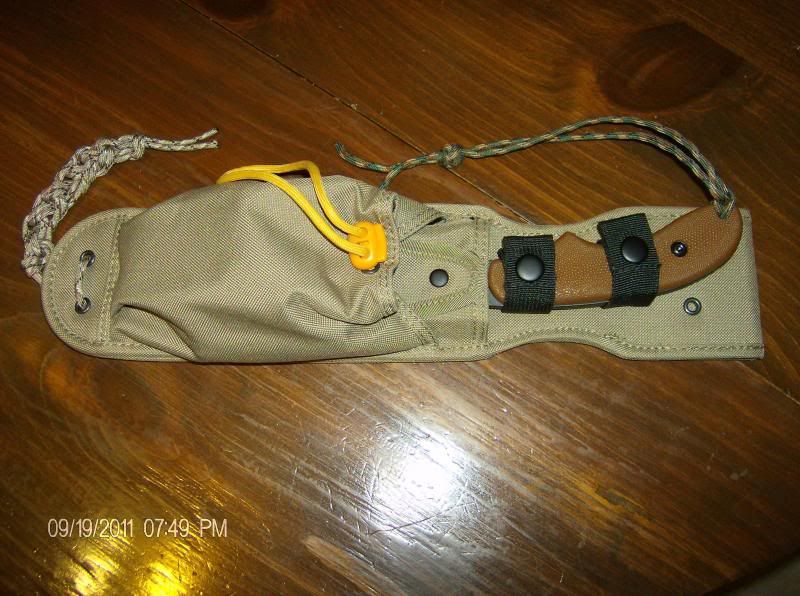 Knife and sheath: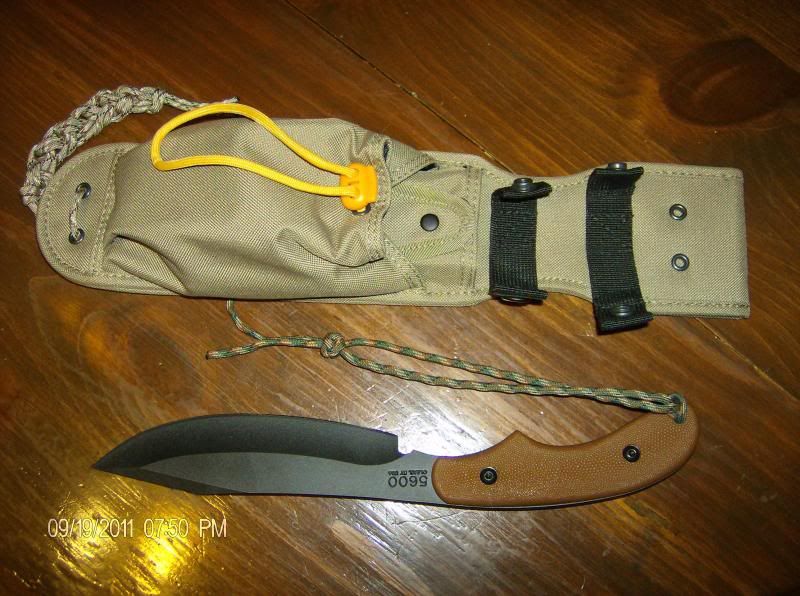 Close up of "Adventure Grip" handle scales: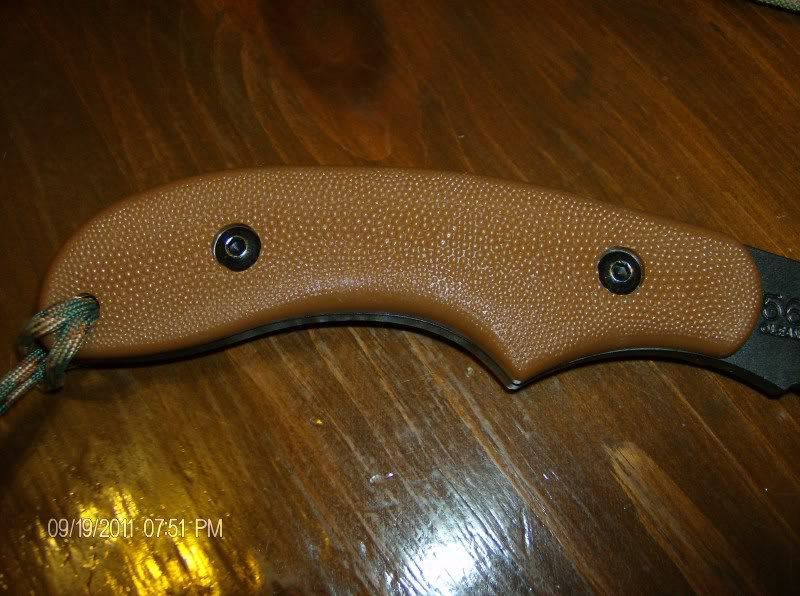 Dang that is a thick spine: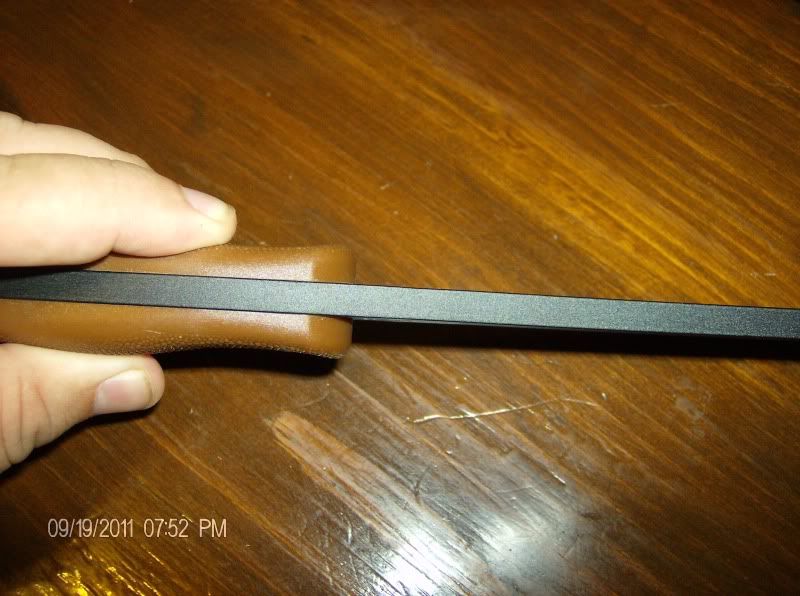 Piggy back knife for getting into those tough to reach spots: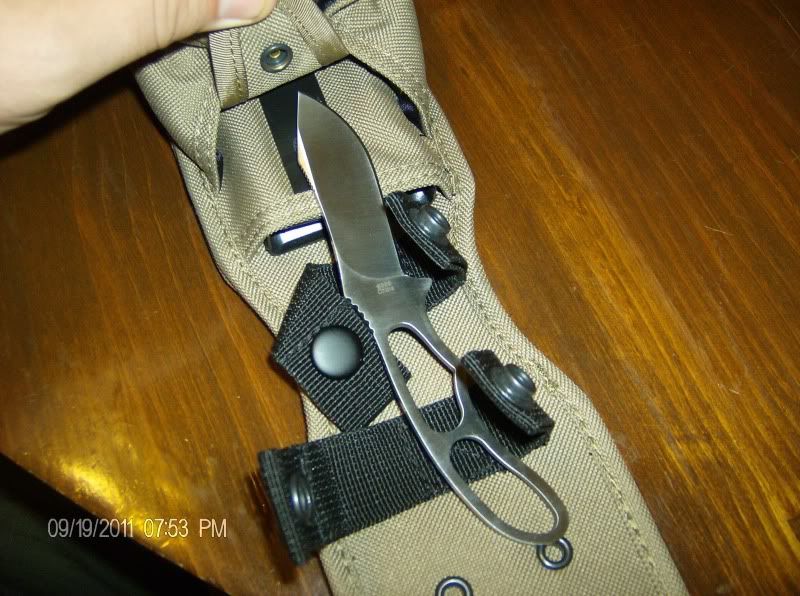 Big freak'n dump pouch on the sheath: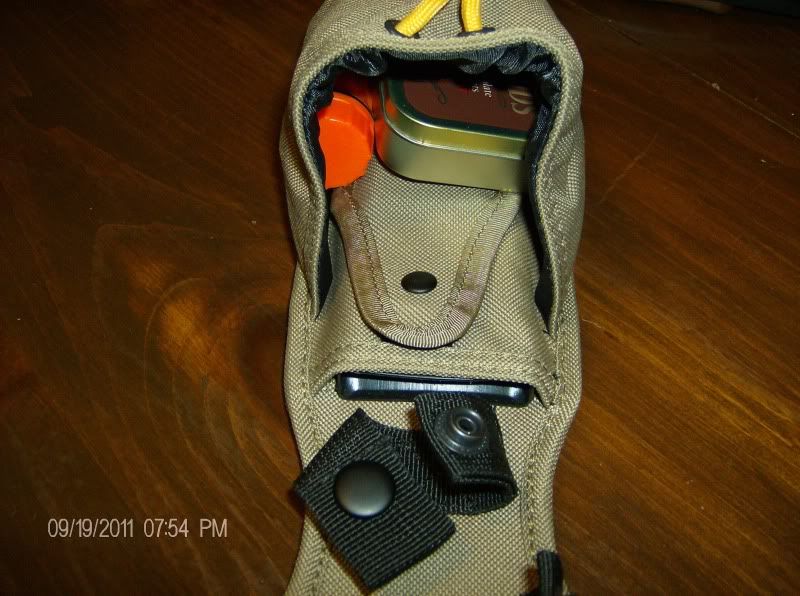 What I've been carrying in the dump pouch:
Misch Metal fire steel
Orange tube of Vaseline & cotton.
Small/Basic Altoids 1st aide kit.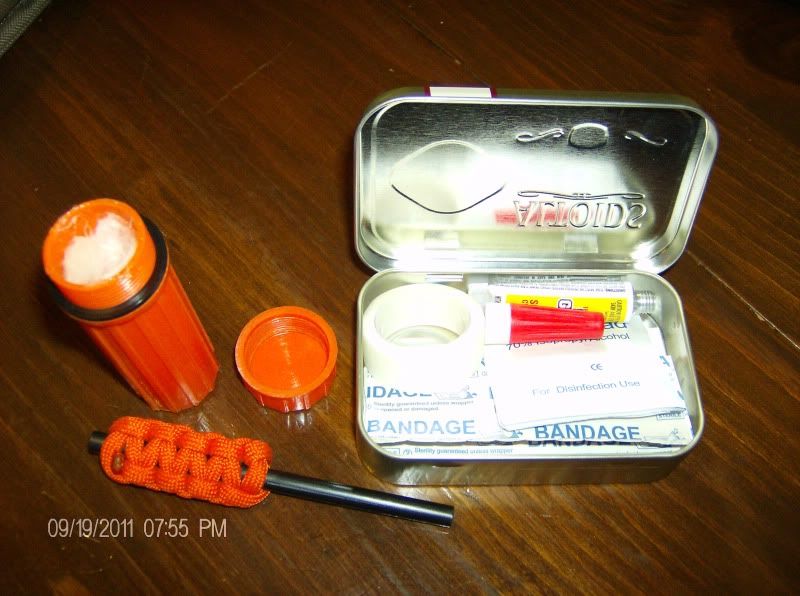 Back of the sheath: