UPDATE: The initial order has been placed and is in queue at the print shop, but
if you are interested in ordering, please do so
. I will be filling subsequent orders in meaningful quantities as possible. What that means is, the more people order, the sooner I will get you your shirts. Otherwise it will probably be a month or two before I order again. Our printer
Gradient Shift Graphics
has graciously agreed to keep our designs on the table to allow for this. Please see below for the original post and ordering info.
*************************************************************
So today is the day you've all been waiting for!!! Read below for price and ordering info for Chapter T-Shirts.
We have two prints available, the standard chapter design, and the pew-pew design. See below for sizes/options. As you can see, the base price for a non-fat-ass size shirt is $12. Honestly, that is a screaming deal for a custom shirt once you add up all the charges such as shipping, sales tax, and $1 to go to the chapter funds. Feel free to donate more if you wish.
ALL of the proceeds will go to the chapter funds! Here are the designs: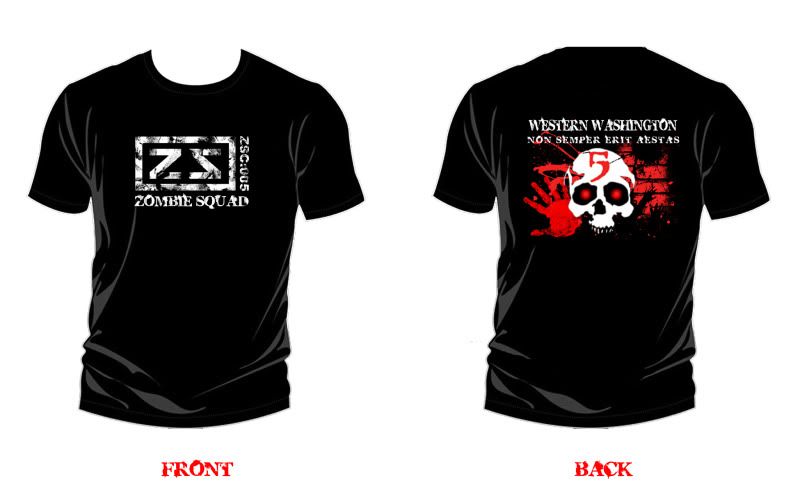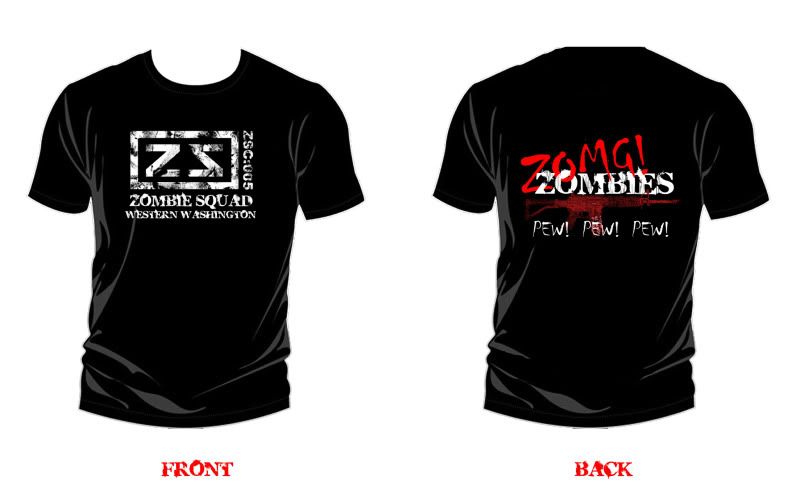 So here's what I need from you:
Choose style/size/quantity
Add up the prices for what you want.
Add $5.20 per shirt if you need them mailed to you.
Click the link to send money via PayPal to me:
https://www.paypal.com/cgi-bin/webscr?c ... ic&nav=1.2
(click "Send Money" on the menu tabs, and enter my email address
d.riley@zombiehunters.org
etc..)
During the PayPal transaction, you will NEED to include the following information in a comment/note:
*Your ZS Forum user name
*Style/size/quantity of shirts desired
*Mailing address if you will not be picking up your shirts at a local event. Shipping will be provided by Meantree at a later date.
I will leave ordering open until August 17th, but there is a chance that orders will be possible after that, but not forever of course. Also, if they are available at a later date, they will probably be a couple bucks more. The longer I leave ordering open, the longer we have to wait for shirts! As you can see, Mens Tall and Hoodies are available.
Here are the prices:
Comments and questions are welcome of course.