Sooo...the truck...
I have a 1967 m35a2 with the multifuel motor. It will burn anything combustible. i've ran about 15-20 tanks of 100% used motor oil. Doesn't effect performance at all unless its below 40degrees then i thin it out a bit. Where the spare tire carrier is now will be another 50gal tank that will be used to fill my primary tank.
best upgrade so far is the tires. went from 40" ndts to 46" super singles. i can go about 65 to 67 topped out. I can turn my fuel up more but this is plenty.
also have added a flow through muffler which has quieted the truck down at low rpms which is nice as i live in a apartment complex. high rpms dont notice much difference
Ive added reverse lights some fog lights and a spot light. going to add 9 more 6" kc lights onto the cab rack once it gets fabbed up with ally lights as well. Right now i have 100w h4 headlights but with the current headlight buckets the rattling is to much for them so im switching to a nice glass bucket setup with 75w bulbs. all the offroad lights have 100w 24v bulbs. im trying to find a nice set of yellow lenses to go over my bumper fogs any leads?
the inside has a digital 24v pyro with gps mount as well which is nice to have. Still have maps in the glove compartment though! Im also in the process of adding 4runner bucket seats recovered with military canvas with U.S. stitched into the headrest. Going to redo the rhino line inside the cab and bed as the stuff i used previously sucks. then adding horse stall mat inside the cab to cut down the sound.
also i have a kit to run dual alts. 24v and 12v. adding cb among other radios inside. also adding a mp3 deck with some speakers.
the hardtop will be like convertible with just the top piece coming off and the rear section will stay on.
the cargo bed still has to get my spare mounted up right against the headache rack. along with a toolbox. i will have a detachable spare tire crane in the rear as well just need to find the mounted plate for it.
Going to add some before pics and a few after pics. Have a bunch of pics just going to post a few for now.
This is after i drove it home after buying it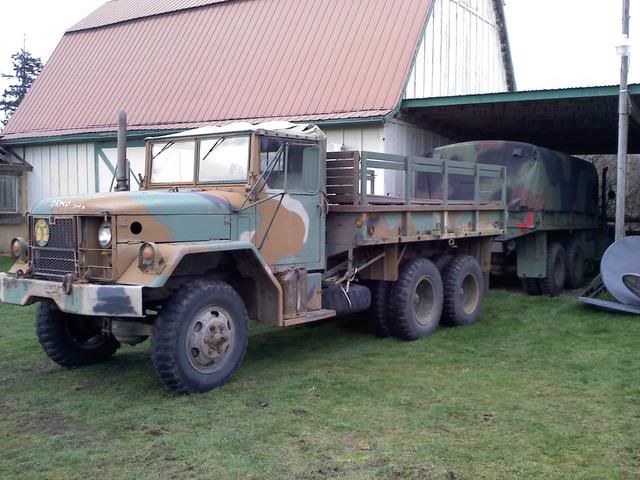 Interior shot of when I got it
The Bed when I got it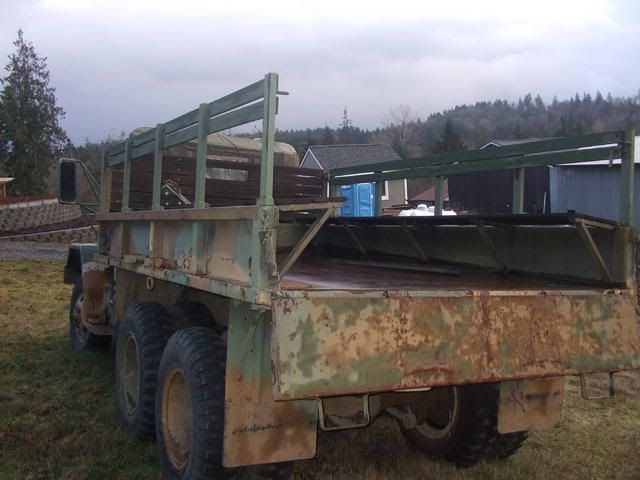 Lights all turned on. Minus the headlight upgrade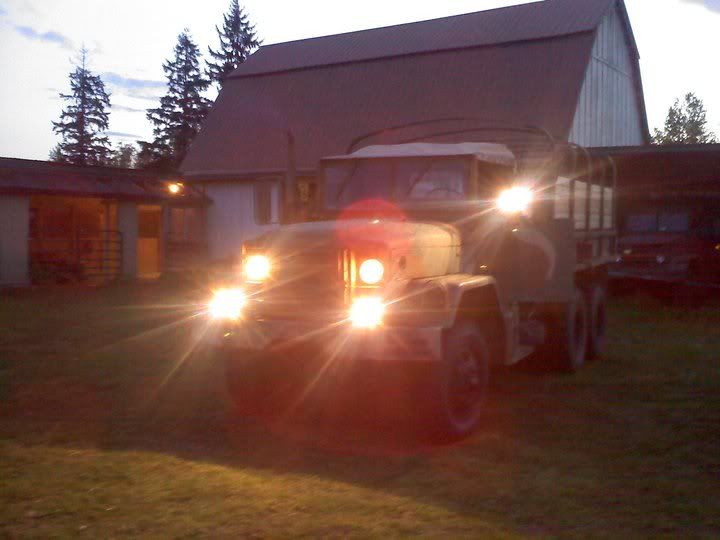 Truck after being painted minus the upgraded tires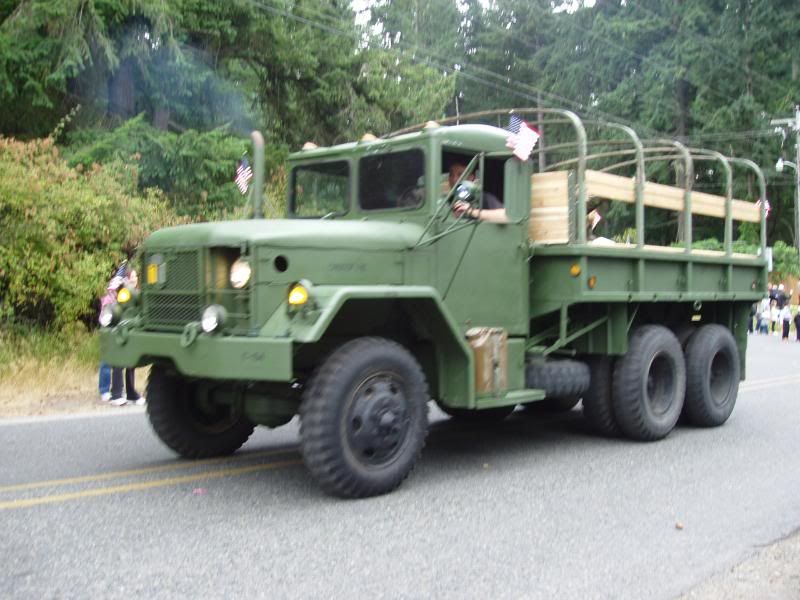 How my bed looks now after being redone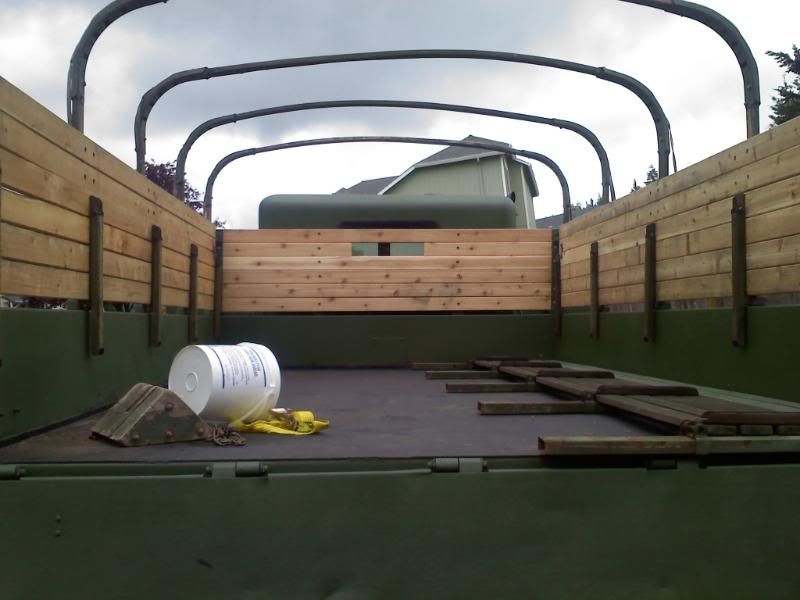 As it sits now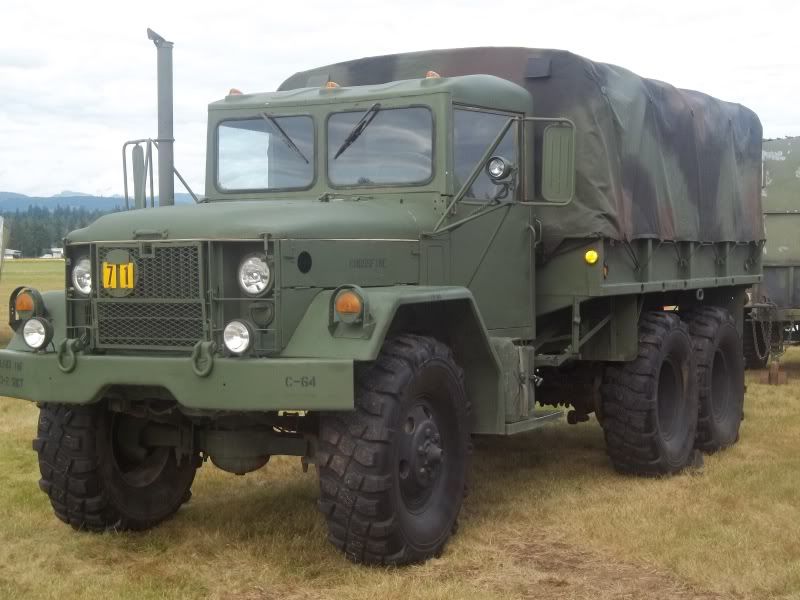 Tire difference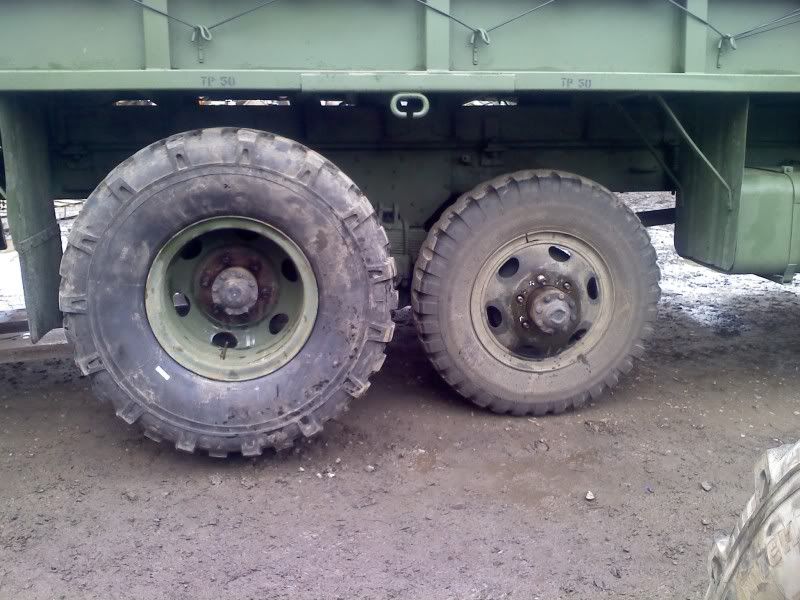 Flex
Pulling Jeep out. hes sitting on 33's and cant even see them.