Now that summer is here and I can carry something less than a ton of sleeping/shelter/food/etc because of the cold and snow.....
Set up my commo ruck to ensure everything was 'there' and everything was working. Took some photos and thought I'd share them.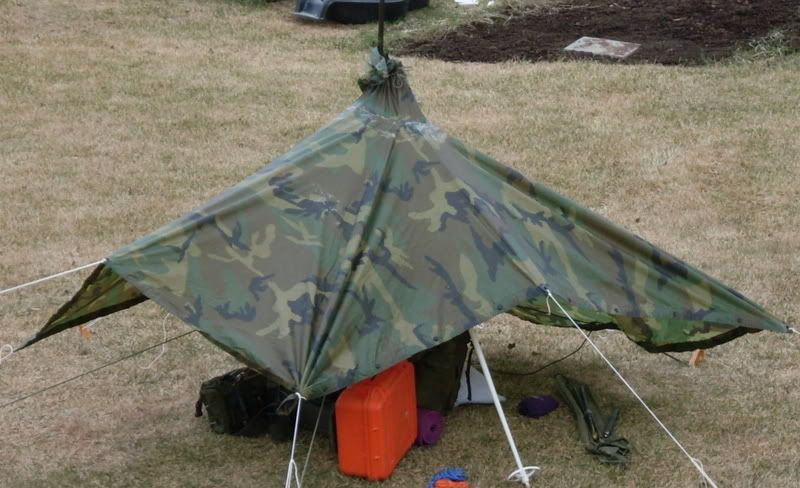 This is commo + ant + shelter - the full setup.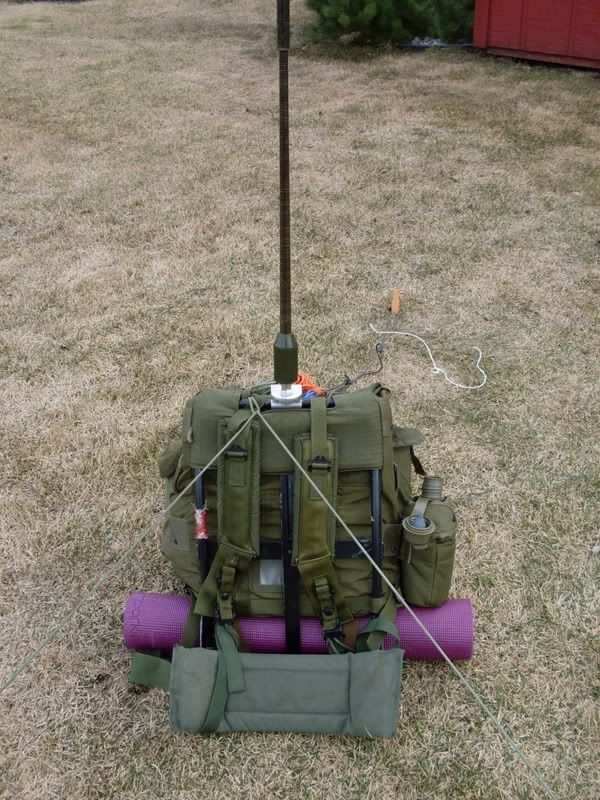 Ruck sitting on the ground, ant attached without the trekker poles etc. You can see how the frame is guyed.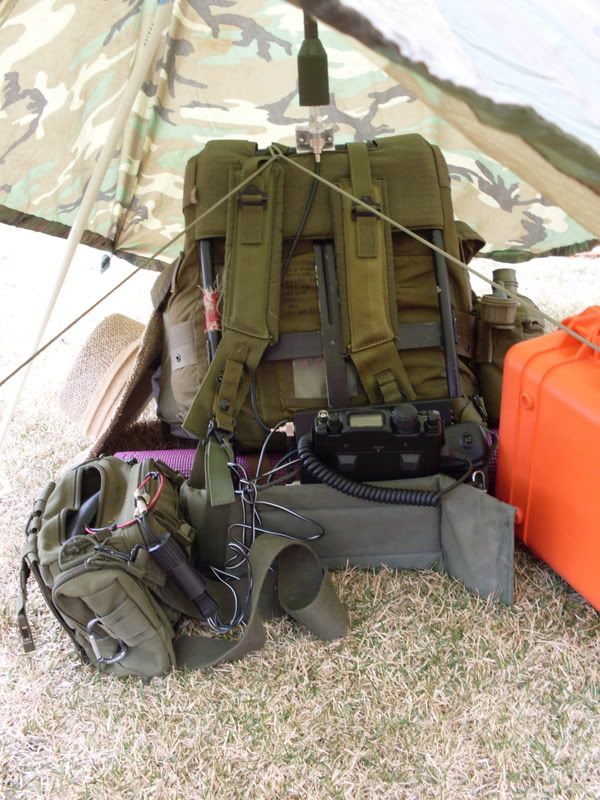 This is what is looks like under the hood. OK for a drizzle, not so much in a gusty
rainstorm. Ruck frame is guyed and Ant supported by trekker poles as well. Realy sporty in a wind.
This is a deatil shot of how the trekker poles and ant are 'connected'.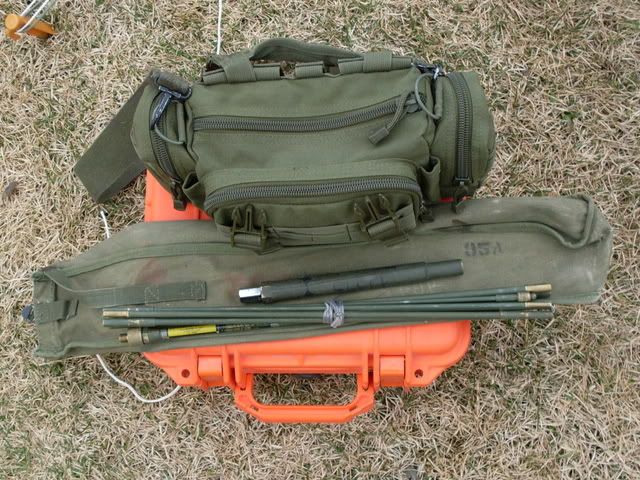 12Ah battery fits in Condor bag, radios fit into Pelican, antennas (AT-271 w/AB spring base and AS-1320/PRC-47 Antenna 15 foot whip NSN 5985-087-2326) in bag, bag under the ruck straps. Also carried is a set up for long wire and di-pole.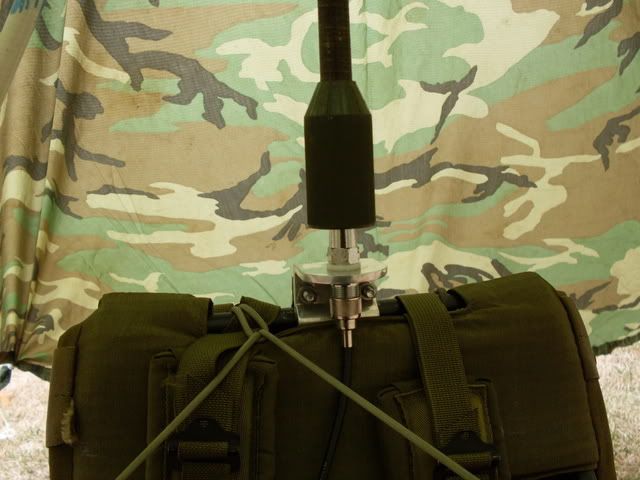 The antenna is held by a common CB truck mirror mount. Ya, that mount goes on after you take off the ruck. If I change the mount slightly, I can use the AT-271 w/AB spring base while walking.
You do get some strange looks on the trail. (shrug)
There is enuf room to put sleeping bag/bivy on the other side so you can rack out after working all that late-night DX.....
Food module, cooking module goes in outside pocket, water module goes in outside pocket, bivy sleeping bag in ruck, FAK and water tabs in ruck cover. Pelican goes under sleeping pad and on top of LC-2 xhelf unit. Antenna bag under top cover straps, battery right now goes wherever I can fit it. Battery, pwr connector, voltmeter and loose any junk goes in Condor case.
I have a lightweight panel if I think I'll be lucky enough to see the sun....
This commo module is
**FT-817**
+ Z auto tuner +
**Nuemodem for PSK-31**
, will also support
**RTTY**
, SSB, CW.
Other commo module SG2020 + Z auto tuner + battery,, ant, etc. Just hi-power SSB/CW.
The shelter can be set up for shade or rain. If I don't take the commo, the treking poles allow a kinda Tipi for use with bivy+bag. Tall enuf to sit up in it. Where I camp tends to be thin on trees.
For a 3 day trek, I carry nylon pants and a poly top in case I get soaked, extra socks. A blue shamwow towel thing, toothbrush, camper soap and 'camping stuff'.
With water, no battery, 26ish pounds.
WIth battery too much for multiday hikes, OK for a short in, RON, and out. Perfect to glacier walk and operate at base of ice field.
IF just commo gear, I can set up and operate in under 20 min. If in bear country, no commo, just shotgun and ammo with camping gear....
Enjoy.
(Edit, added images)