I've only very recently become a full blown meat eater - I was raised a pescitarian - seafood and fish all the way.
So far I've tried:
Ostrich
Cow
Pig
Chicken
Bison
and now Horse
I think eating horse is probably a taboo for a lot of people but here in Europe it is relatively common.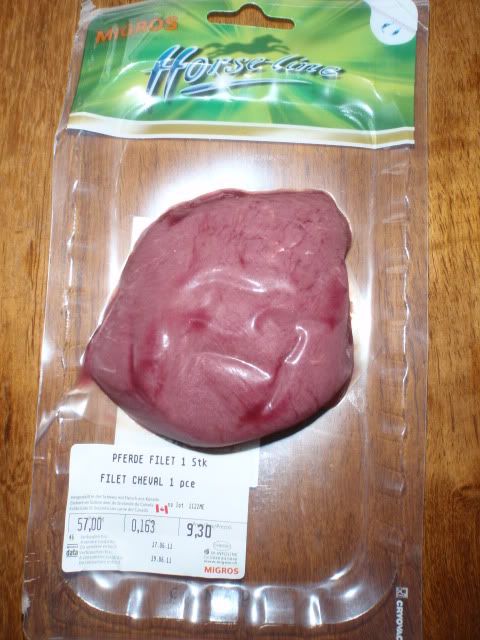 You can see by the packaging this is part of the "Horseline" - I could have also chosen Garlic flavoured but decided against that. The horse is from Canada which surprised me as the French eat quite a lot.
Unpacking it
Smells different to beef certainly. This was further evident when I started cooking it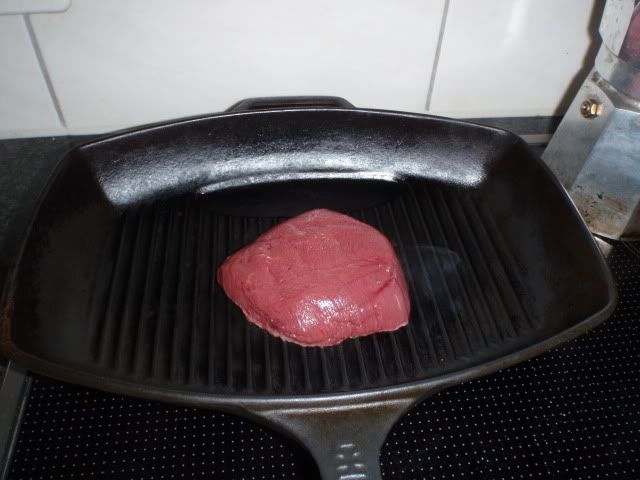 Smells like nothing else!
I cooked it about 4 minutes each side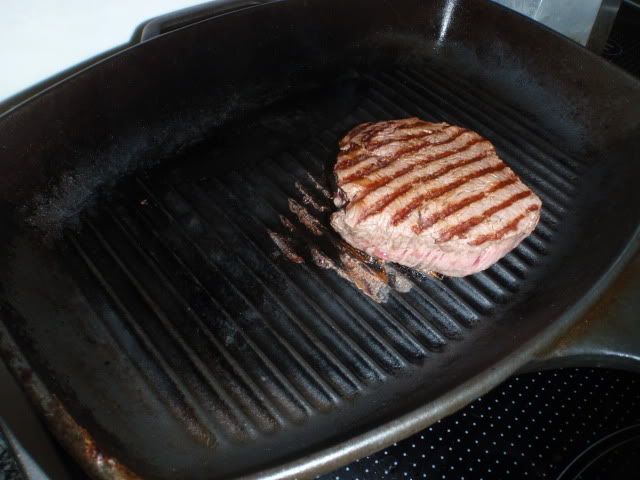 I ate it with some fried tatters and a small salad.
I liked it, has quite a unique flavour. Bit sweeter than beef. I'd say I can't comment on the chewiness factor because as a recent convert to omnivore I find the texture of some meat the biggest, hurdle I guess you could call it.
All in all worth trying if you get the chance!