Ah blizzards - good for shelter building at any rate!
I really have wanted to try a Quinze shelter for a long time and with the snow coming down heavily this was the perfect opportunity.
Here it is!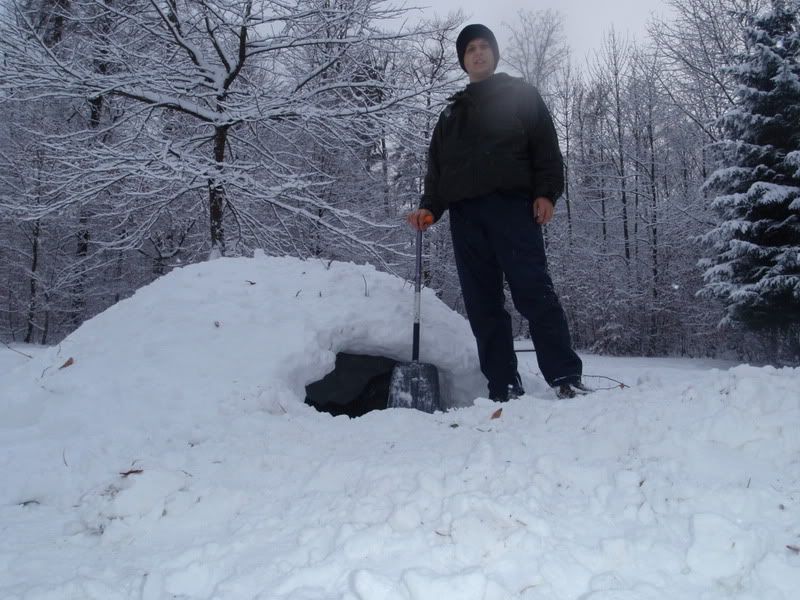 Now on to the building process
First a note about snow and this type of shelter. You really need powder snow for this shelter. As you pile snow up it recrystallises in the colder air and compacts. This gives the shelter strength. It is also better to build this whilst it is snowing.
First your equipment: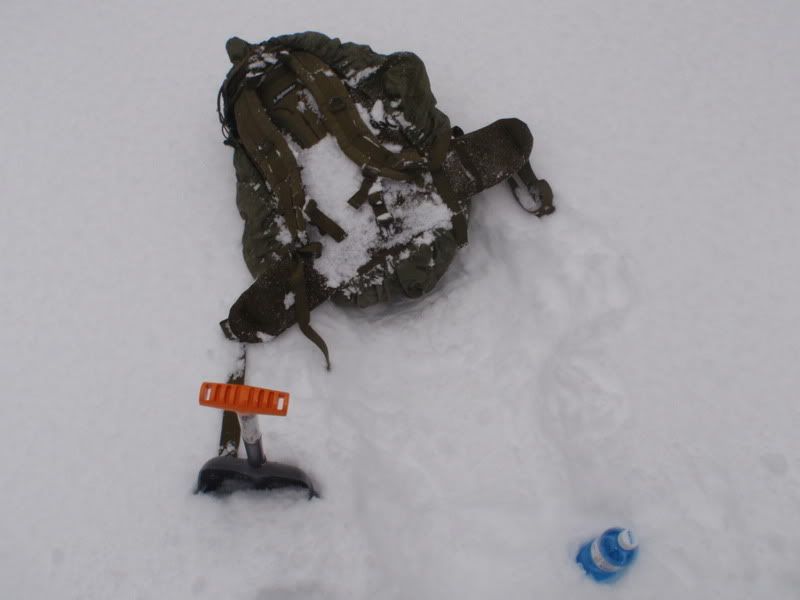 Now very simply:
Dig down to the ground, put your pack - or two packs depending on size and start piling snow. It is important to compact it as you go and make sure to to it evenly.
I actually for some reason made a video of this process; don't ask me why but yeah, multi media format right!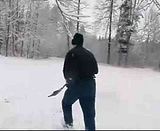 Ok so now you have a workable mound - I'm building an expedient model of this shelter which is designed to retain most heat. If I wanted to stretch out I'd make it bigger. Another person - double the size.
Next step is to get sticks about 30cm (1 ft) long and stick them in your quinze. Like so:
You add these to know when to stop digging. Once you find a stick stop!
Now it is time to excavate!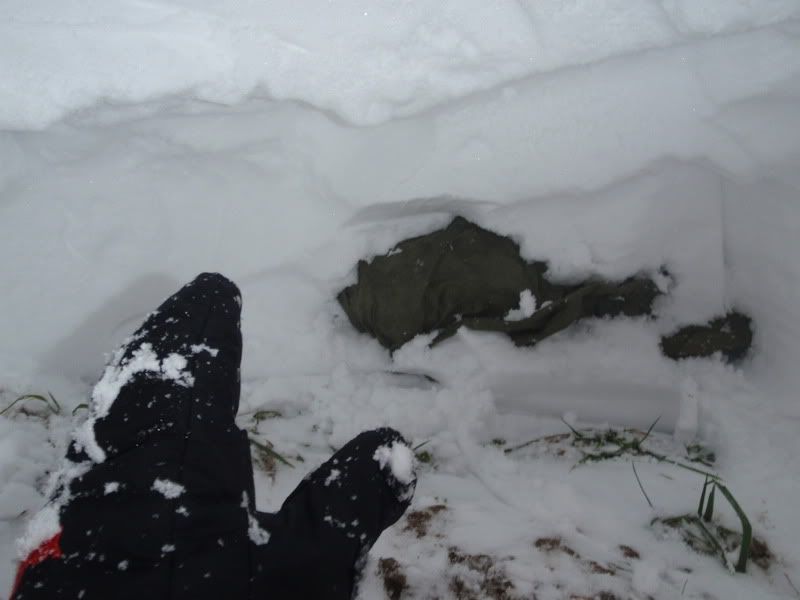 Is that a pack I see before me?
Yes it is!: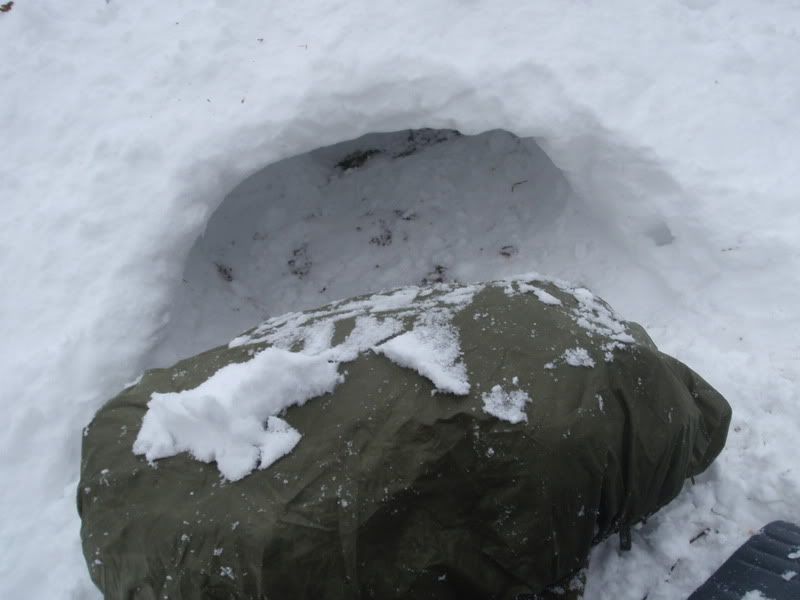 See why the pack is helpful, you can make this shelter without a pack but it would take longer.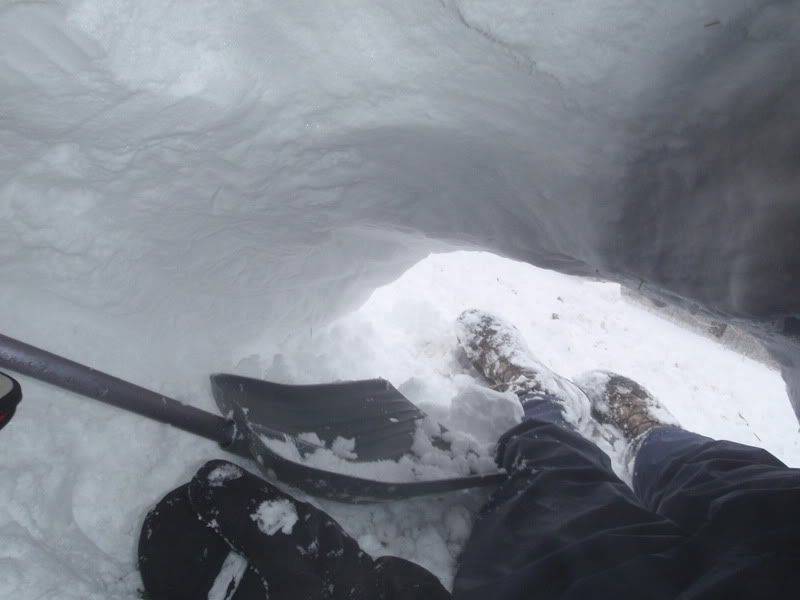 As you can see here it is compact working environment. I don't have claustrophobia BUT even I had to tell the voice in my head telling me it is going to cave in to shut up. I sympathise with the allied airmen who dug to victory. It really is a bit hairy at the start!
Help!
Ah all finished:
My bivi sack: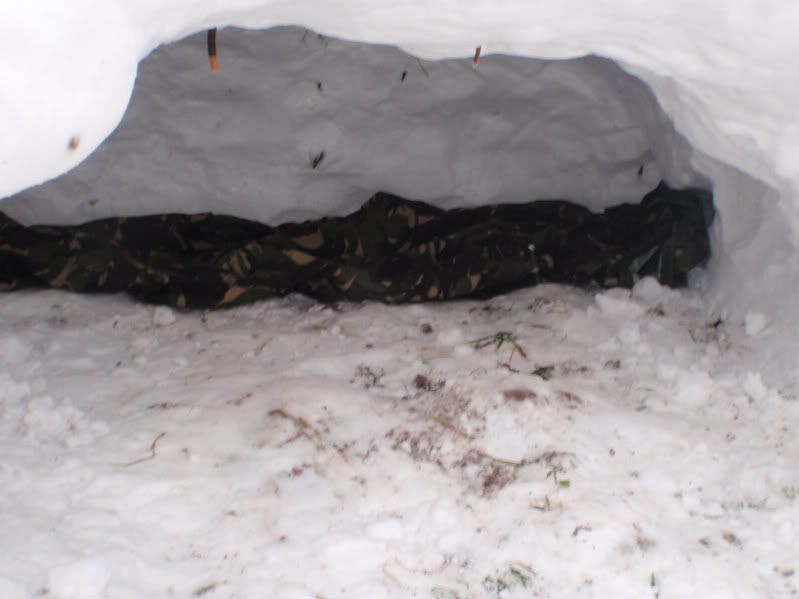 See how the sticks are prodding through?
Myself with pack.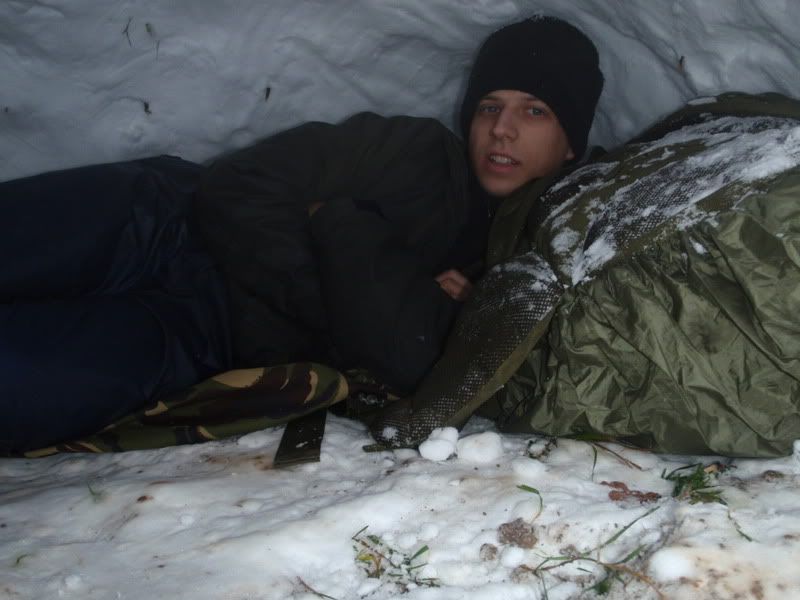 The view looking out: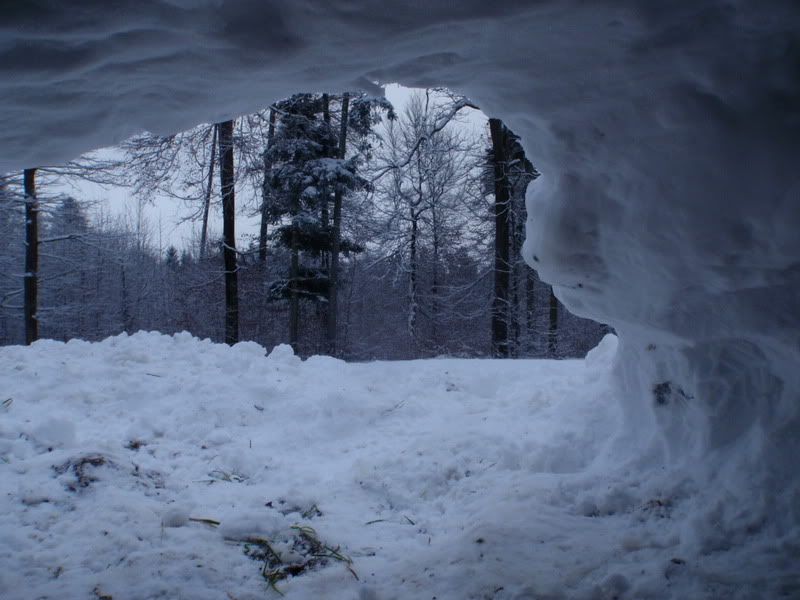 I also made a video tour for ya'll: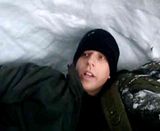 I hope you enjoyed this and urge anyone who has the chance to try making one. It is remarkably easy to do and a really useful skill to have.