Has been a while since managed to do a Bushcraft Basics - and apologies, this one is super basic BUT I do recall seeing a thread about melting snow and burning the pan so maybe it helps someone!
The snow has fallen and you are hiking/bugging out etc. You are running low on water and no stream appears to be in sight. Time to melt snow!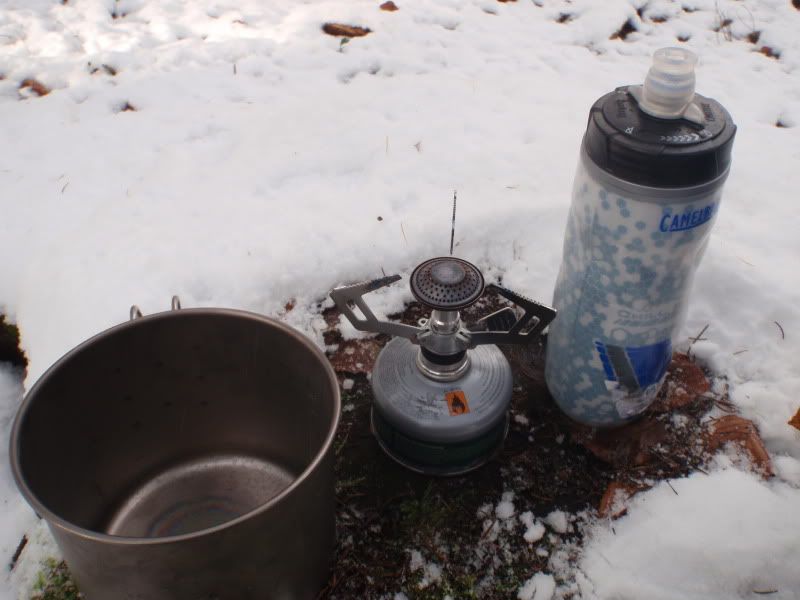 Ideal equipment.
The most important part is to make use of some of the remaining water you have. Put it in your pot! This is important. Put it on the heat and now gather some snow.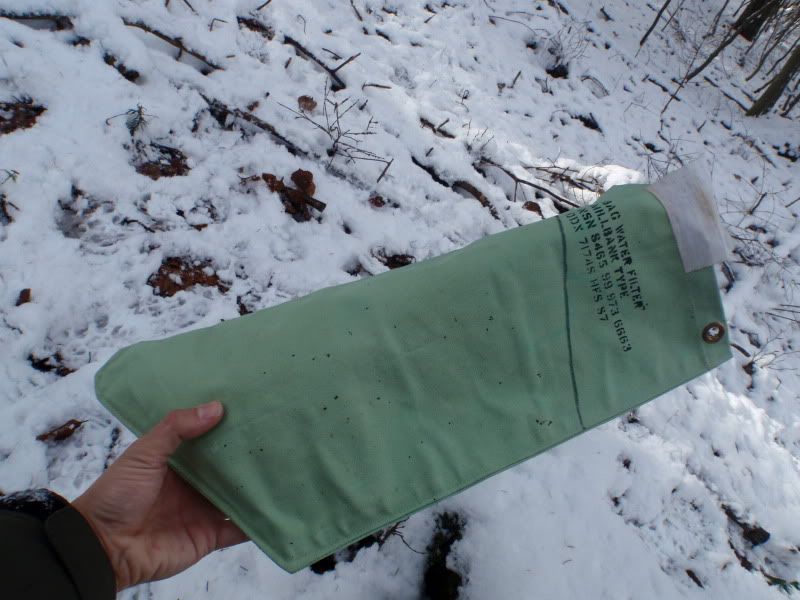 I gather in my millbank bag, but you could use anything.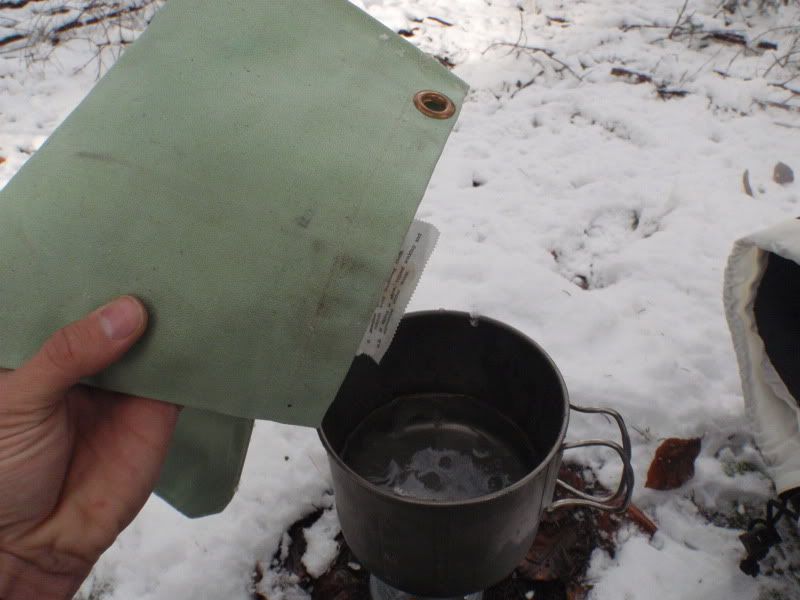 Add it a bit at a time to the heating water and stir it! Don't add too much, you need it to melt in the water. Too much and that can't happen.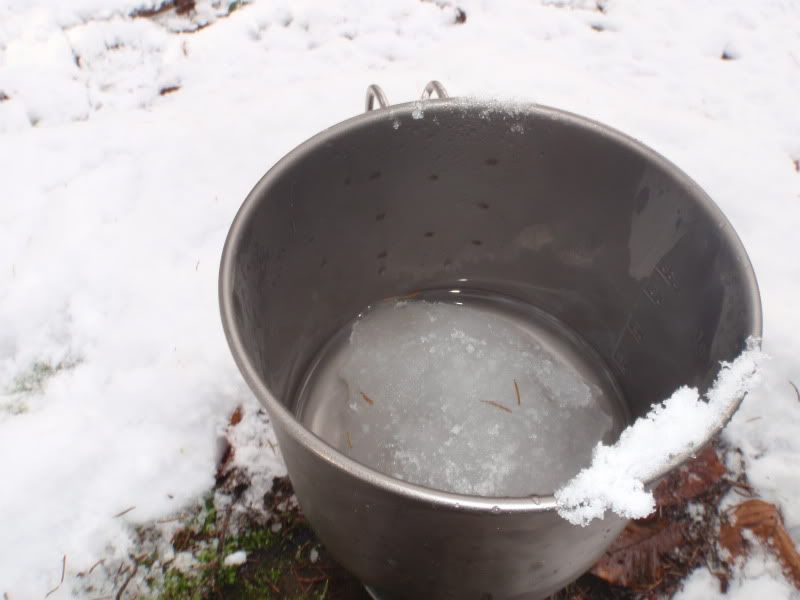 Mash it up and stir it as it melts this helps.
Repeat until you have warm drinking water; purify and enjoy.
But I have no water
Not to worry you just need to be careful and make sure to shake!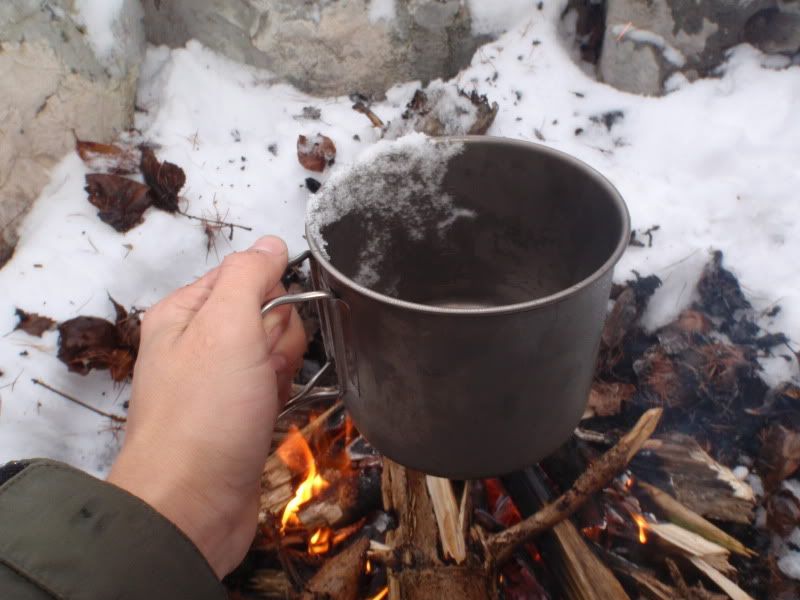 Put a little bit of snow and shake it over the fire you have going.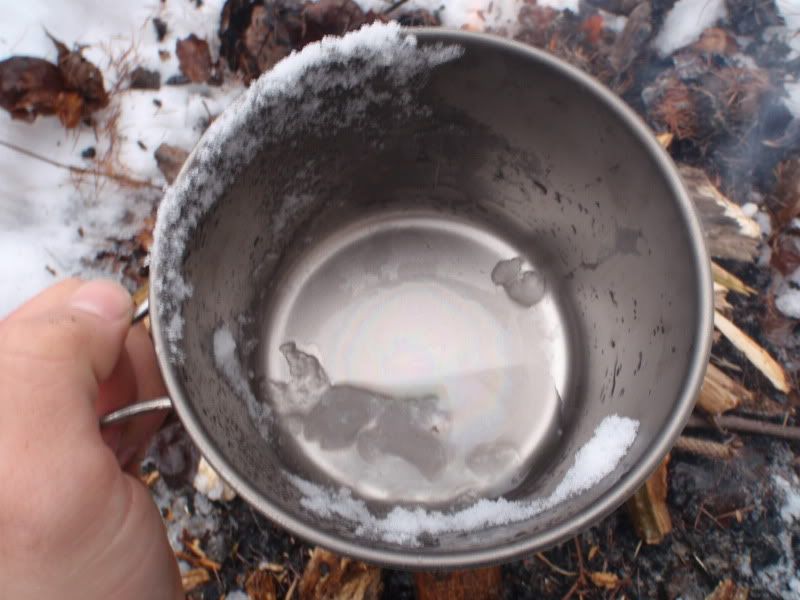 Repeat as necessary!
There are other ways to get water if you didn't have a metal pot you could heat, say only a water bottle.
You could use a sock or scarf and suspend it near the fire you have and have it drip into your water bottle.
Here is an example of what I mean using my millbank bag, I found it important to wet the side and add some water inside to help the process, in all honesty I'm not convinced the millbank is entirely the best for this task...more experimentation required.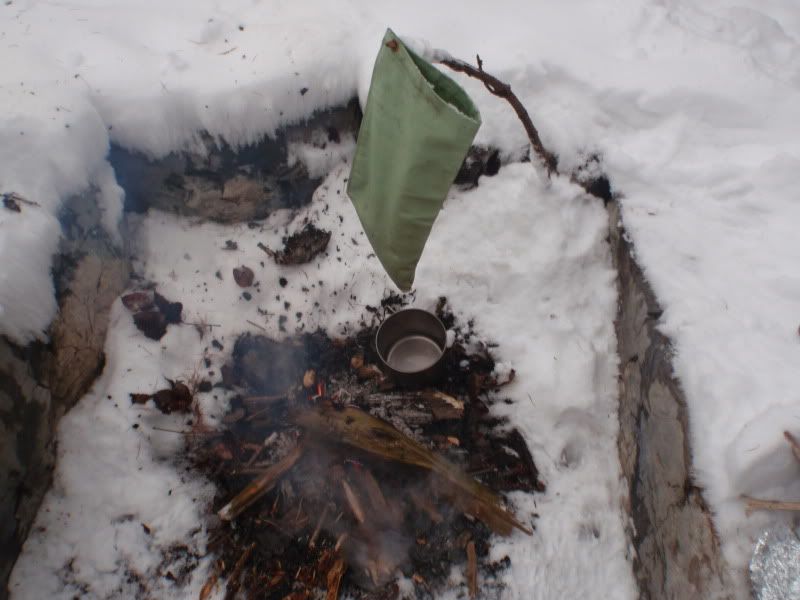 You could also make a finnish marshmallow - think that is what they are called. Take a stick and compact snow around it - depends a bit on the type of snow you have imo. The snow I was dealing with wasn't compacting easily so I've saved that for another time.
Hope you enjoyed this rather basic basics