So you're out in the woods and want to make a shelter. This probably involves lashing sticks together, but oh no you forgot your paracord. Not to worry there are alternatives. Most cordage takes time to build and in some survival situations you don't have that time, you may also lack that skill (I do for one

) So we turn to the wire of the woods.
Pine roots!
Step one, find pine trees, now look for their roots. You'll have to get down on hands and knees maybe. Start unearthing and you find a root.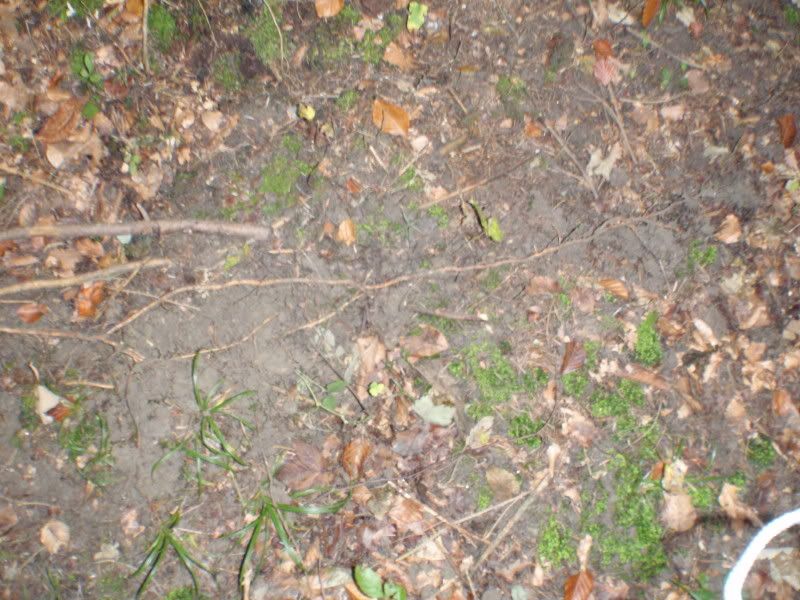 Centre of the picture is one I've pulled up.
A zoomed in look (from another trip)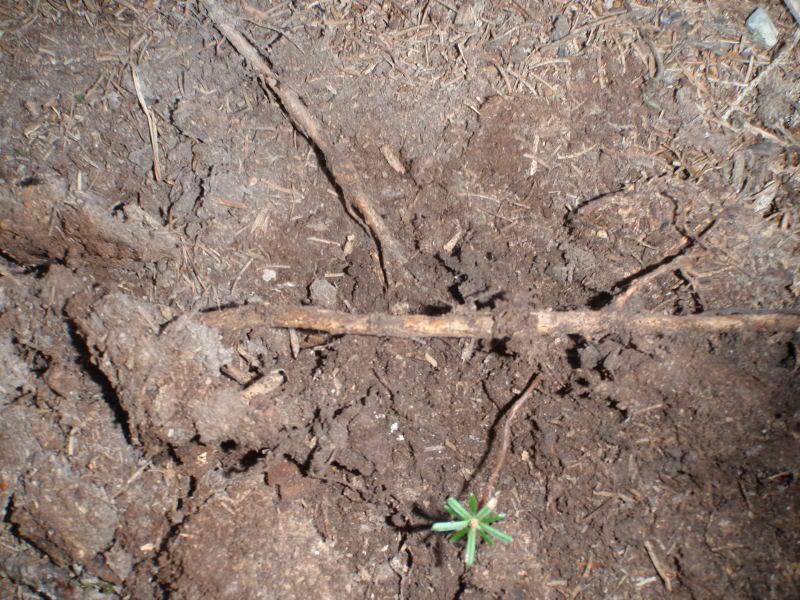 Time to unearth and follow the root.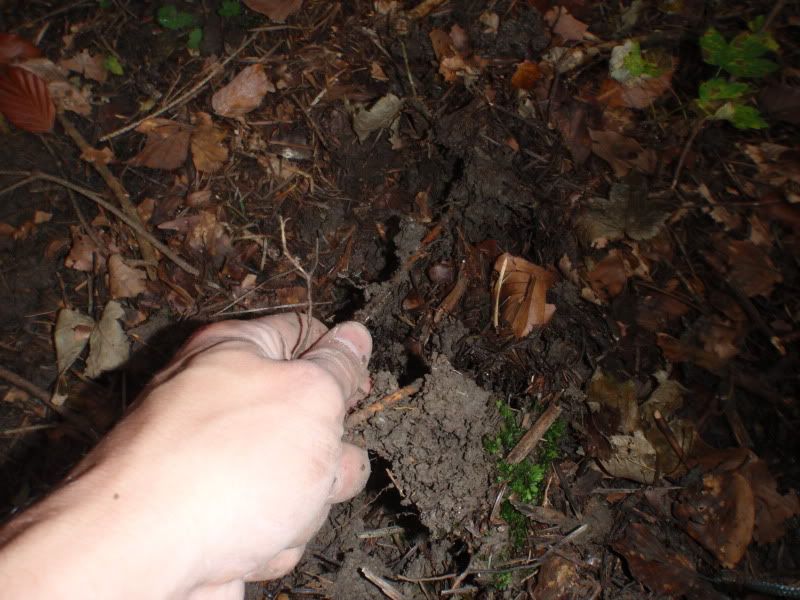 Have to be a bit careful and sometimes you will find not suitable roots; they may become to thin and weak or become too thick and not flexible. Patience and taking care helps. This is easy work.
Unrooted it? Cut it into length and start using it like wire!
It can be tied in regular knots usually: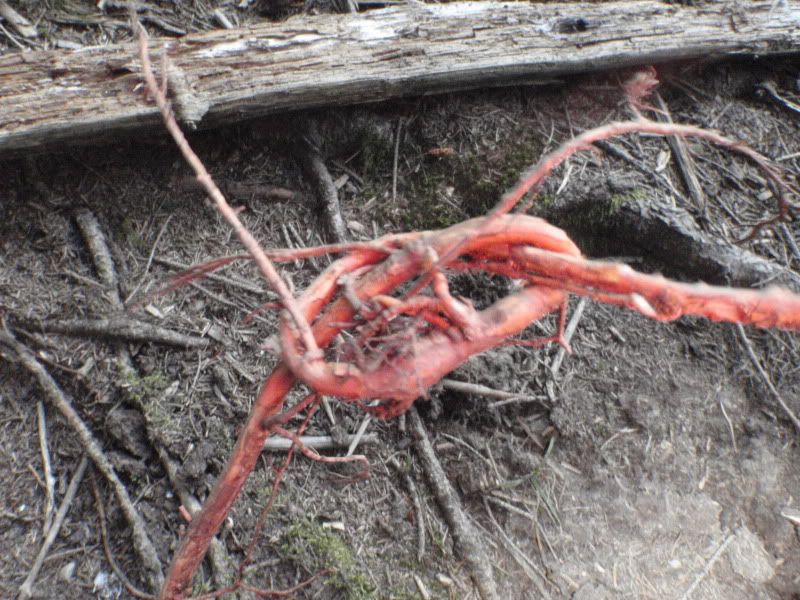 Here is it being used to securely lash an A-frame (I didn't finish the shelter it was just as an example for this installment of Bushcraft Basics.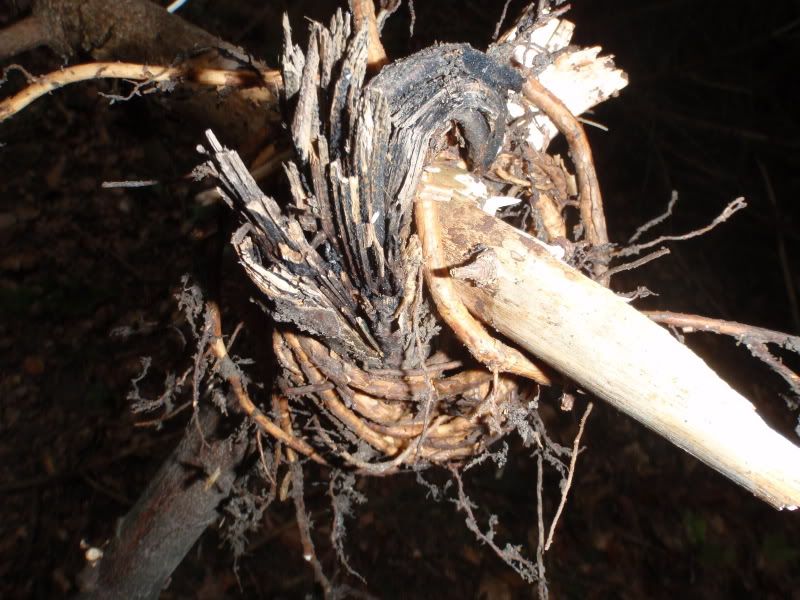 So don't sweat if it you forgot your paracord!