This is the bag that I carry with me all the time. I previously used a military surplus web belt, which I liked because of the easy access; however, this makes me look like less of a crazy redneck when I go hiking. It's also a pretty nice backpack, I got it for free through a promotion at
Backwoods
.
The bag, an Osprey Daylite: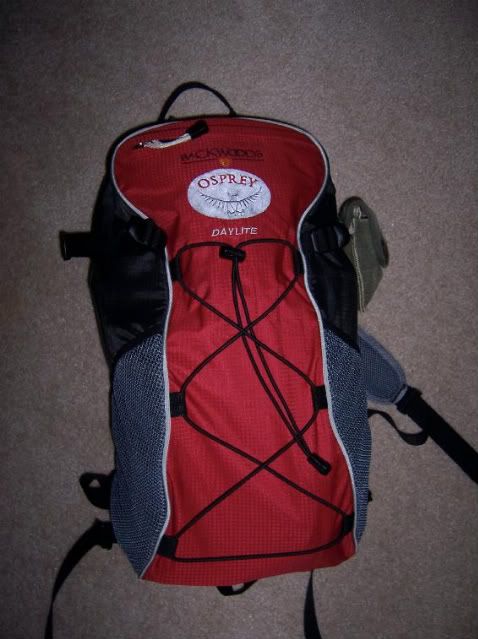 Compass pouch that I usually move to my belt, and some small maps:
Front pouch with whistle:
In the front pouch we have a Leatherman Wave; Swiss Army knife; 2 AA Maglite; Firesteel Army model; Purel and antibiotic wipes; 1 deck of cards; 1 big Sharpie; 1 ink pen; 1 small notebook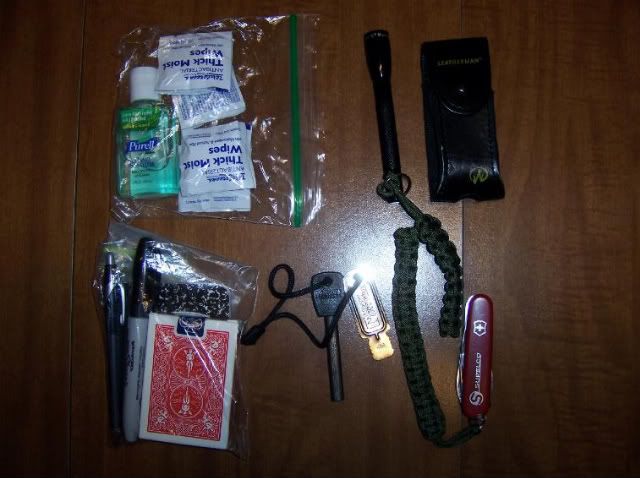 In the main pouch, near the top we have some beef jerky; 2 Cliff bars; 1 energy gel packet; binoculars; Powerade; shemagh in a vacuum pouch; Gold Bond and Kleenex in ziplock; and some maps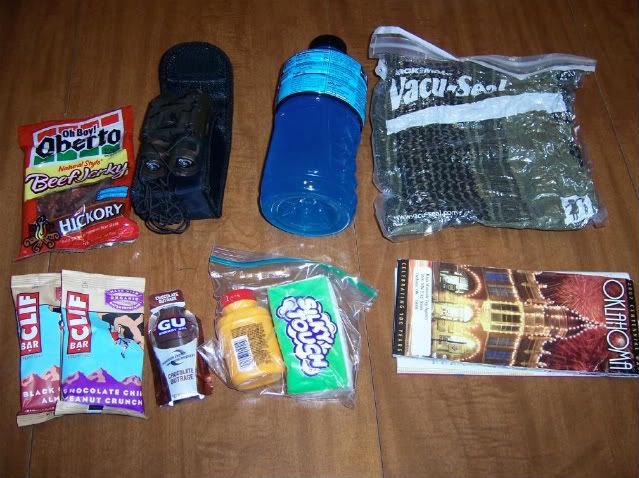 Near the bottom, we have some back-up first aid supplies in a vacuum pouch (steri strips, 4x4s, small Kerlix roll, cravat); change of clothes in a vacuum pouch; 100' paracord; Army surplus mag pouch filled with stuff; and B.O.A.T.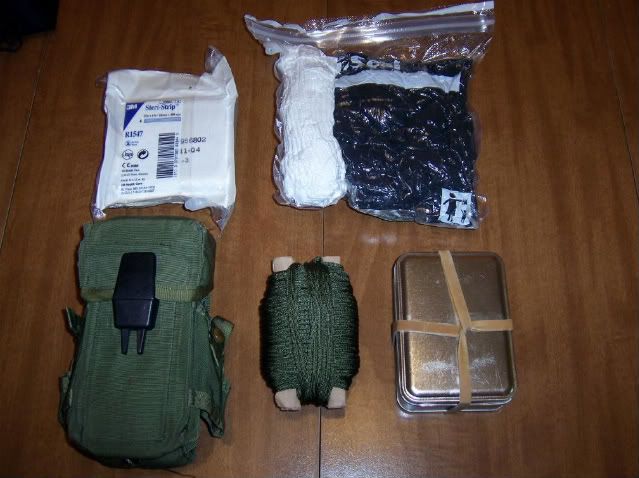 Army surplus pouch contents: gloves; zip ties; waterproof matches; lighter; army surplus bandage; 2-person heatsheet; sunscreen stick; super glue in crush-proof container; duct tape wrapped around fake credit card; and ziplock with some beef jerky, soup mix and tea.
B.O.A.T.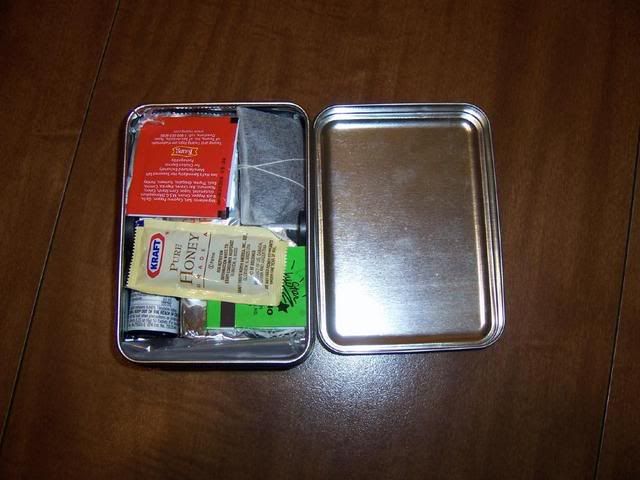 Contents of B.O.A.T.: tin foil; water purification tablets; tea; seasoning packets; soup packet; broth cube; honey packet; chewing gum; ziplock bag; fishing lure; 2 magnets; match book; razor blade; 4 safety pins; automatic fishing reel; nylon twine; big rubber band; and foil packets (needle, birthday candles, wax soaked twine, dental floss, two Aleve, one Benadryl)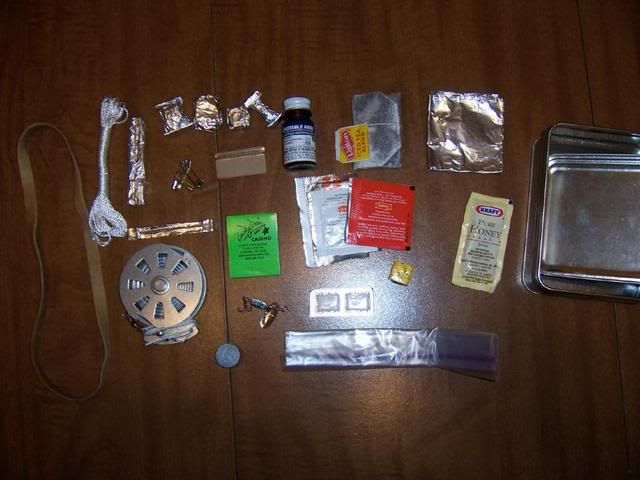 Any suggestions/comments? I know the BOAT is a little cheesy, but oh well, I am not running out of space. I had briefly considered taking two 20' shanks of paracord instead of one 100' shank, but once again, I have plenty of room and that would not make a huge weight/space difference.
The backpack can hold a Camelbak, which is not pictured. I also carry my
IFAK
with this bag, usually attached to the side of the bag, like the compass pouch.