Monterey County Herald wrote:The Gloria fire has blackened 5,000 acres east of Gonzales and was 15 percent contained at 7 a.m. today, Cal Fire officials said.

Fire officials said the blaze, which apparently was touched off about 3 p.m. Thursday by agricultural fireworks devices used to scare birds, was threatening 100 homes and a 270-kilovolt transmission line.

One home has been destroyed and evacuations are taking place along Highway 146 and Bryant Canyon, Cal Fire said.
Link
to story.
So, I'm on IRC near the end of the work day bullshitting with my wife and the oafs in #zombiesquad. About 10 minutes before I'm going to leave work, my wife sends me this message:
Aug 27 15:53:50 (airexurb)
http://www.thecalifornian.com/article/2 ... 0/1002/rss
Aug 27 15:54:48 (whiskErebellion) fuck
The news article (which is no longer available because it was completely fucking wrong and that media outlet is a sorry excuse for a news source) says there's a 20 acre grass fire off of Highway 101, 1 town north of where I live. My biggest concern is that it's going to royally screw up traffic on the way home. Not a big deal, there's a country road I can take that comes in to the south side of town.
It turns out that it's an actual wildfire started by farmers launching off bottle rockets. They do this to scare away squirrels and birds. I don't know why they do this, since it doesn't work.
Cal Fire was short handed because there are two other wildfires in the county. By the time I got home and we lost power, there were only 20 engines, 2 dozers and 2 choppers. One of the choppers clipped a power line which knocked out power for almost 100 miles and started a second fire.
We didn't have to bug out, but we came pretty close. My wife packed a bag, and I threw some stuff in the car, just in case.
The containment line was about 2 miles from our house and the fire came right down to it before burning out on that side. It ended up jumping a canyon and heading east, but we're still smoked in.
Things we were ready for/did well
Food & water
: Didn't need it since the power wasn't out for more than a few hours, but we're stocked for at least two months.
Cooking sources
: I was able to make our planned dinner (grilled cheese with mozzarella, basil & pancetta) using a cast iron skillet on a charcoal grill.
Lighting
: Buttloads of candles on the walls provided light for the living room. Every person in the house had a flashlight. We tapped in to the candle supply in the upstairs closet to get some light in the kitchen. Some glow sticks dropped into half-full bottles of water and hung from the ceiling finished the kitchen lighting. A hand-crank LED lantern provided hands-free light for cooking and bathroom trips.
Organization
: It took less than five minutes to get all the candles lit, find and crank up the lantern, and the get the glow stick lanterns made and strung.
Things we need to work on
Bug out Bags
: Our primary plan is to bug in, but you can't bug in for fire. It would have taken us too long to pack and GTFO if the flames had come out of the foothills and into town. Now that we're pretty well established with our bug in supplies, we need to work on bug out supplies
Cooking sources
: While I was able to make dinner, I don't have enough charcoal to keep it up for more than a few days. I also don't have enough fuel for my Esbit stove to last more than a week. Eating cold canned foods during a bug in doesn't sound like it'd be good for morale. I need to get a few more bags of charcoal, a few dozen more fuel tablets, and another can of propane for the propane grill.
Now, please to enjoy pretty pictures:
Here's the smoke plume as seen from my driveway, around 6.30pm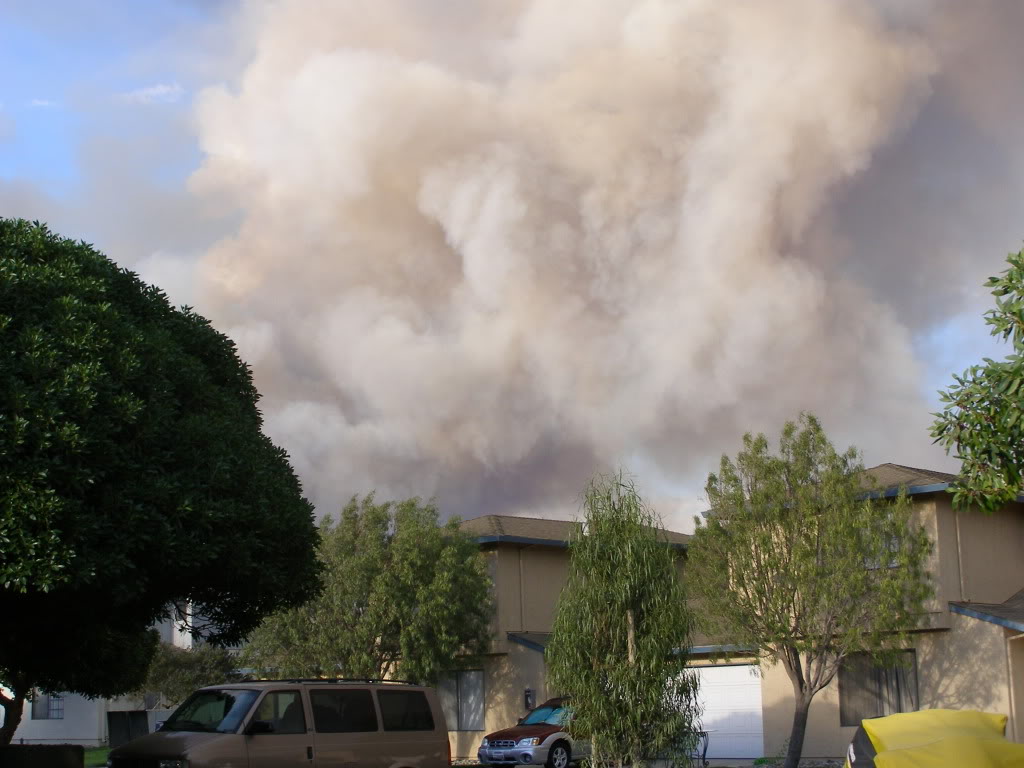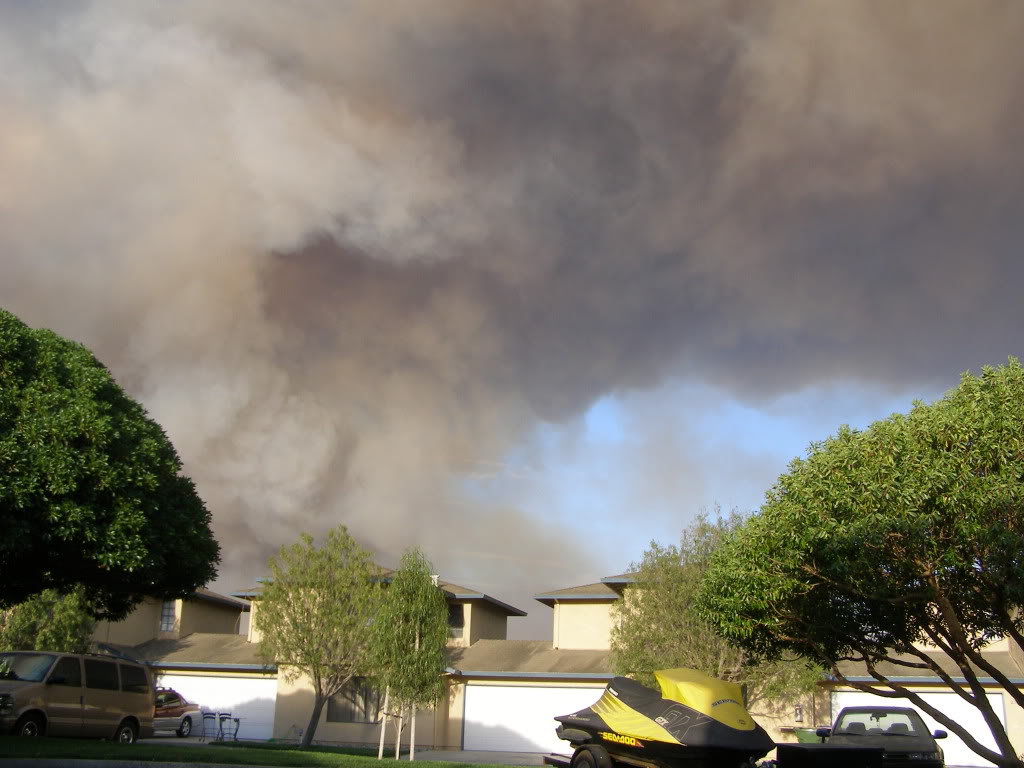 Here's the fire/containment line from the dead ends that create one side of the triangular "cul-de-sac" where we live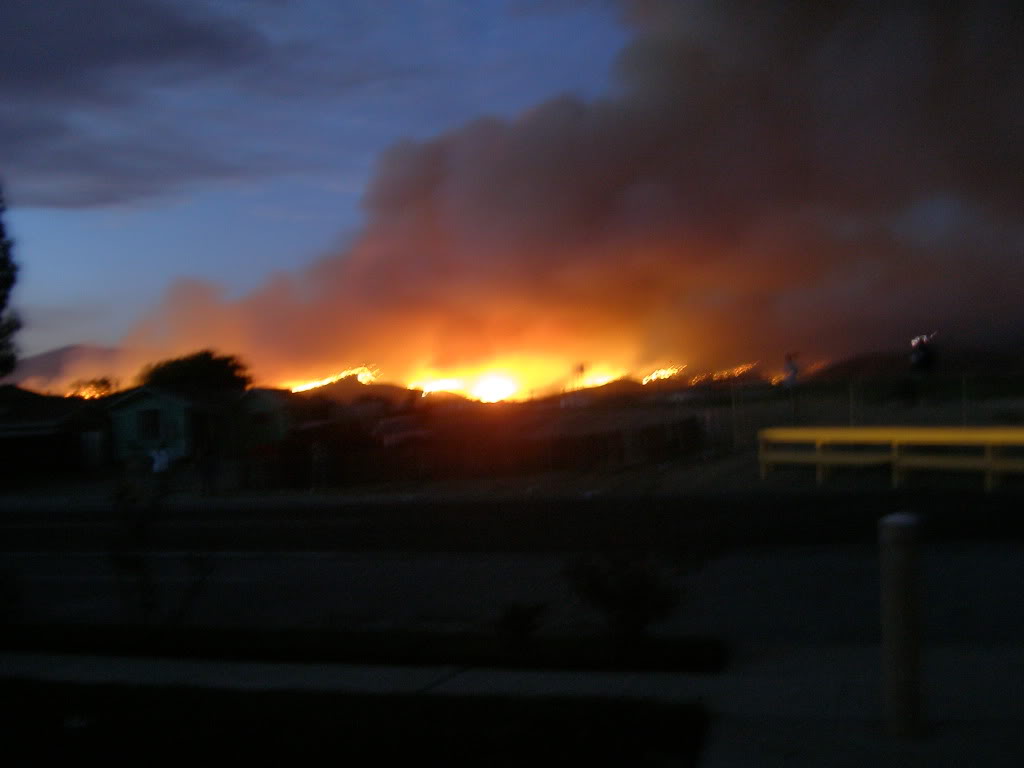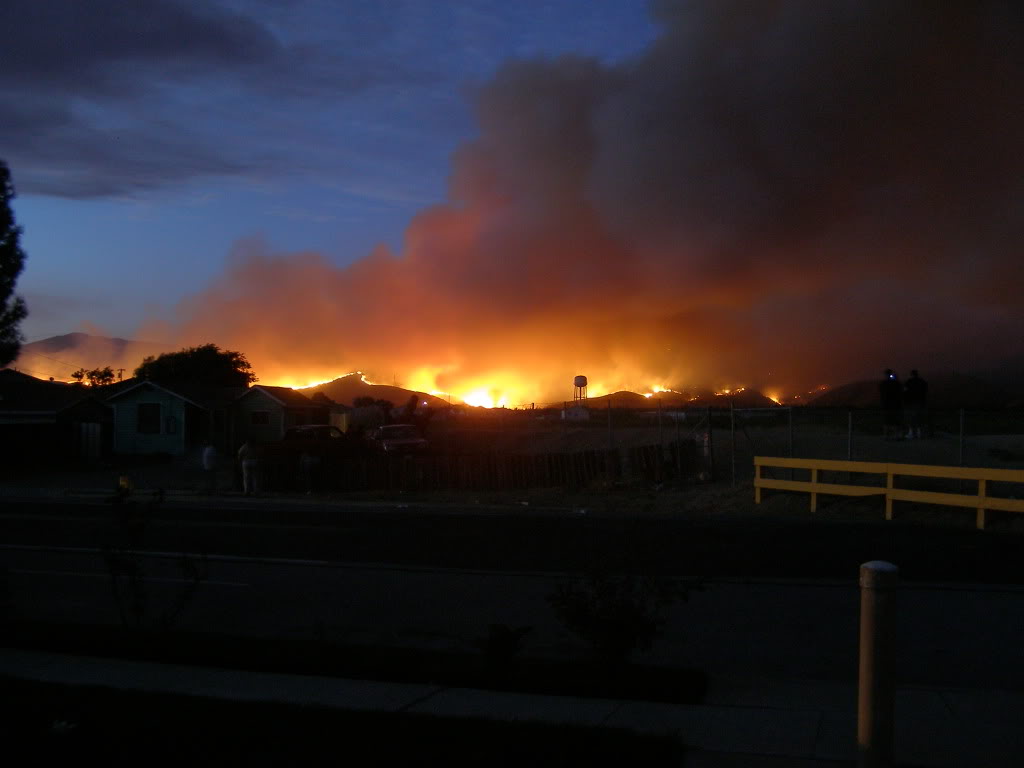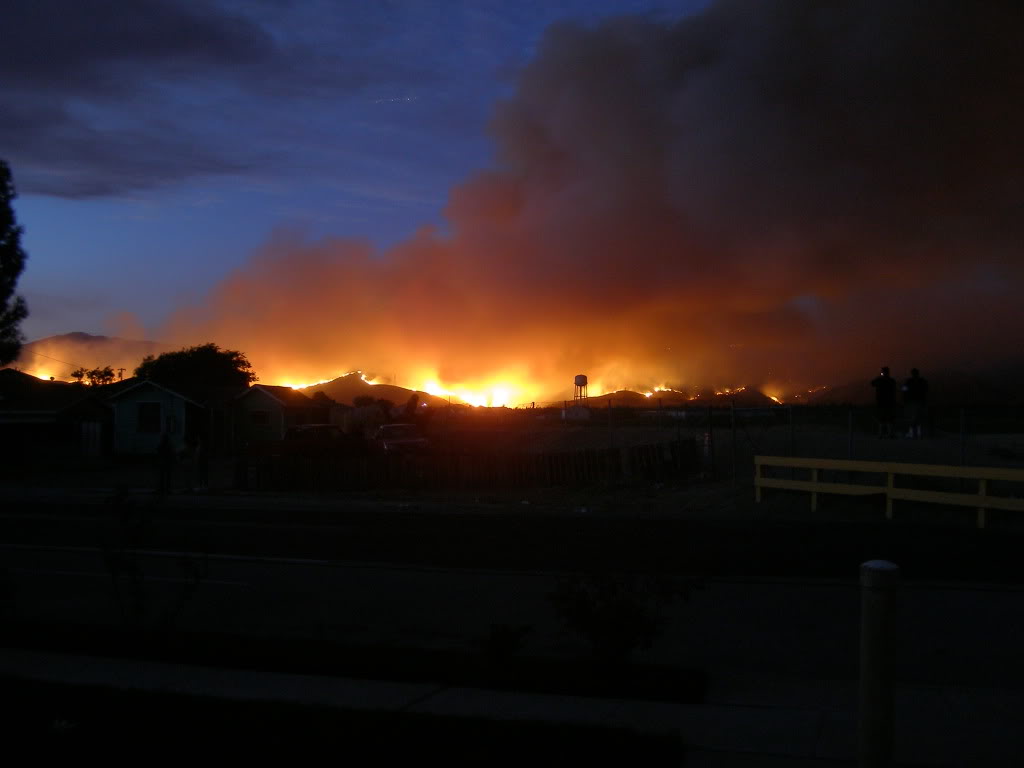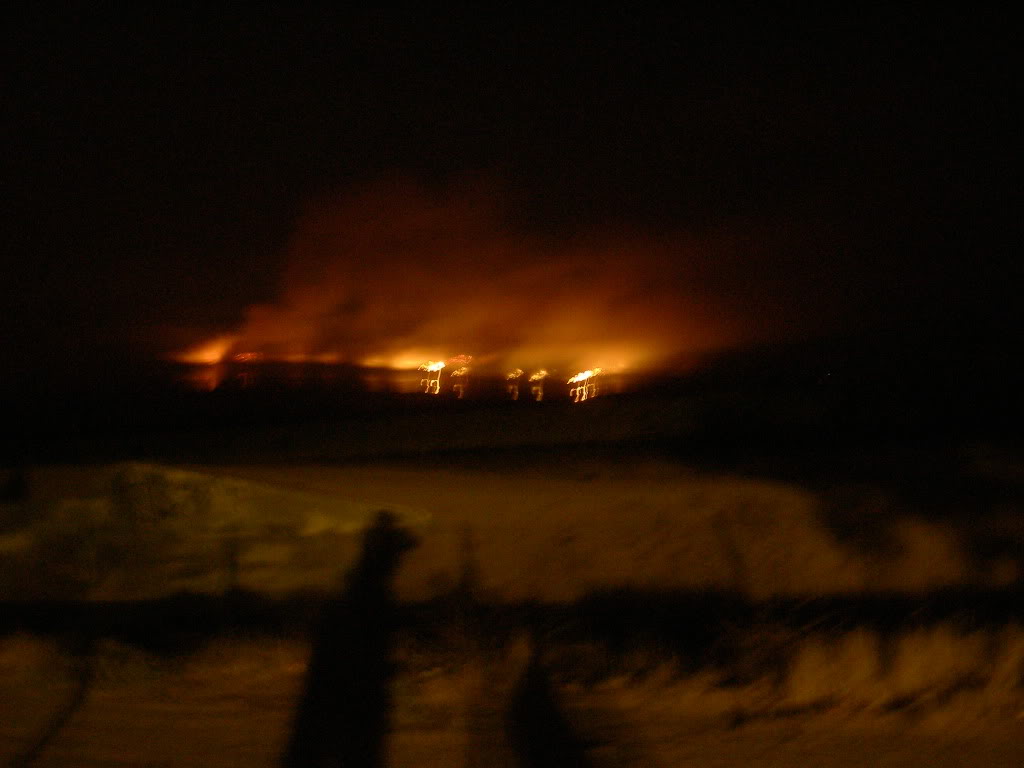 And here's the view from my driveway: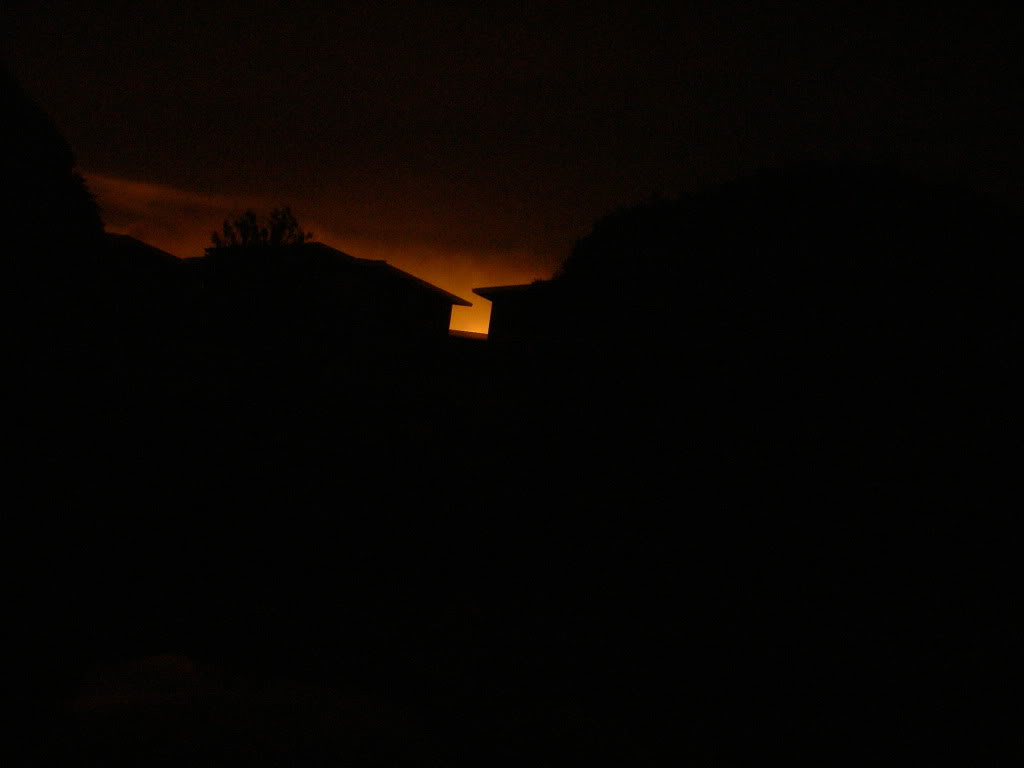 And here's how to make the most awesome grilled pancetta, basil and mozzarella sandwiches. The basil came from our garden.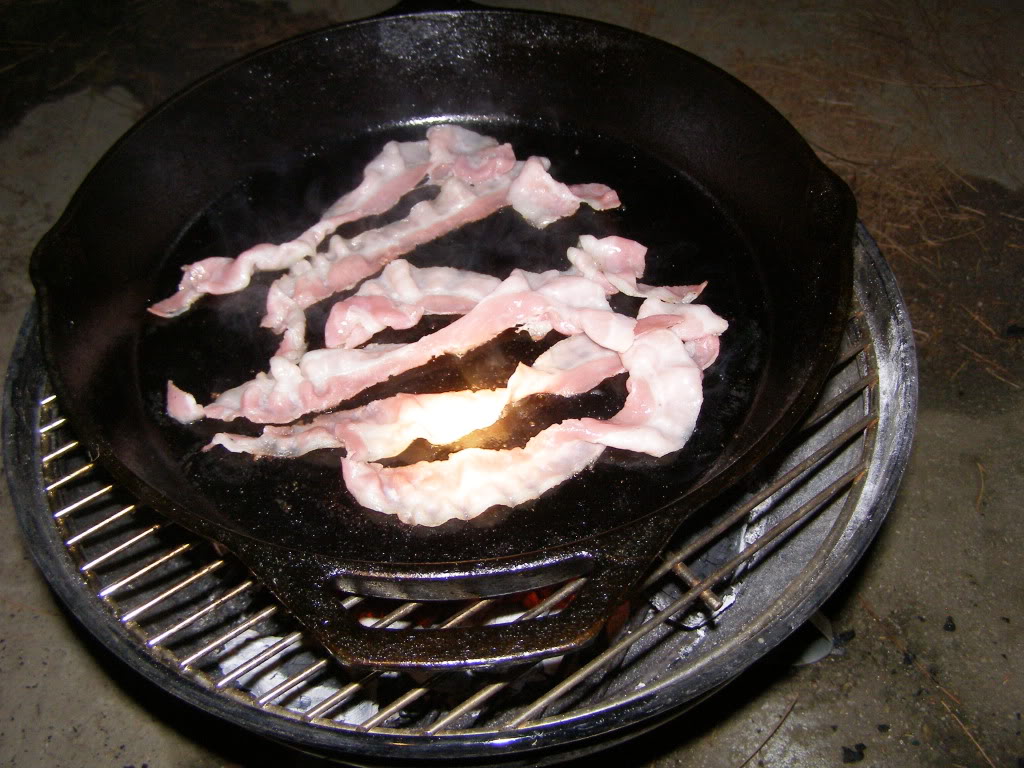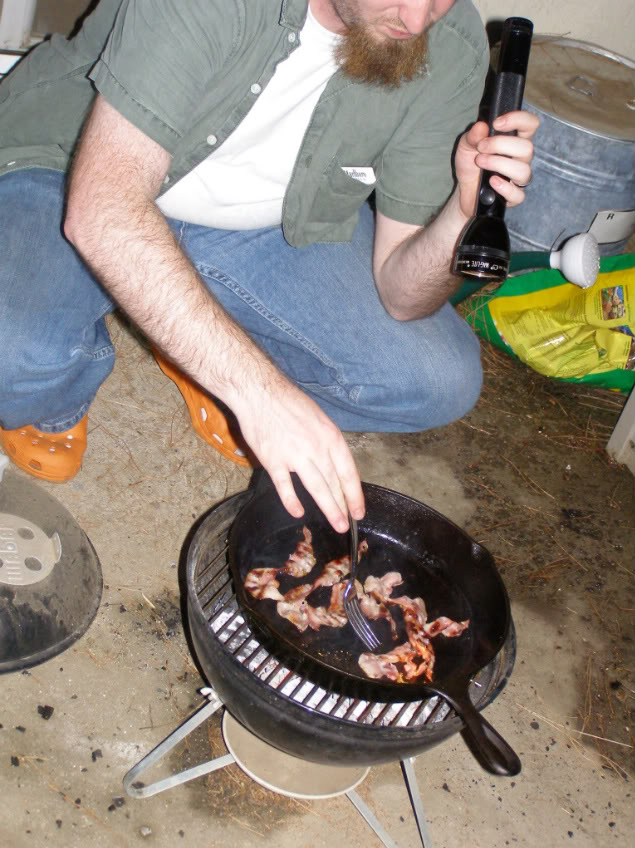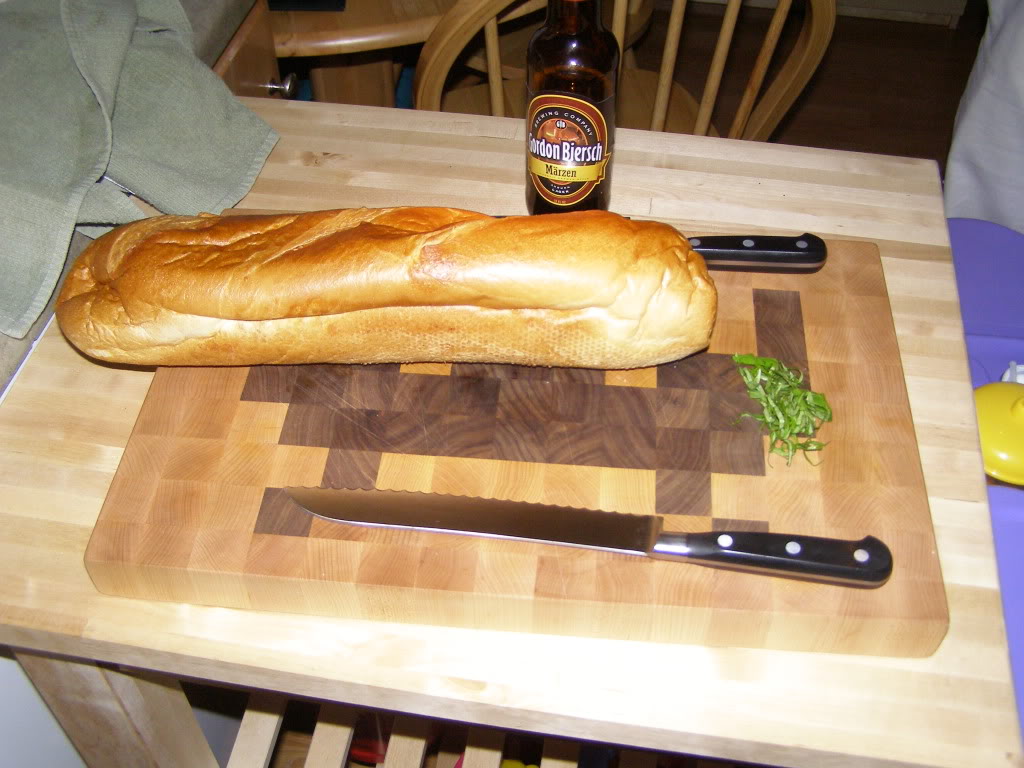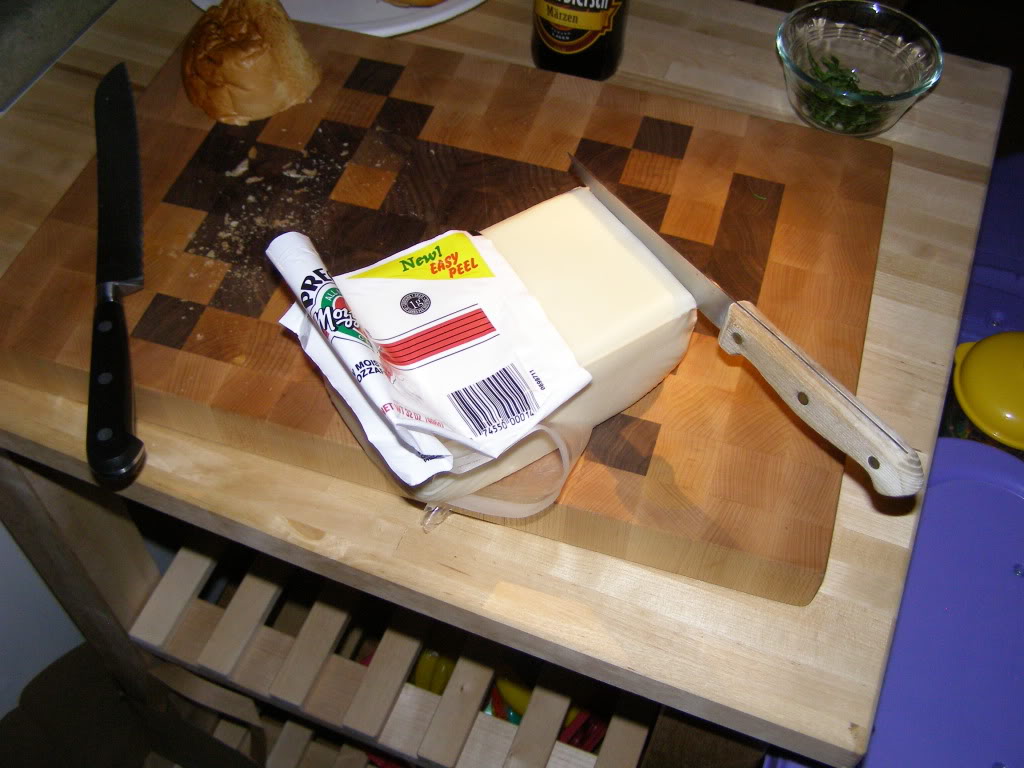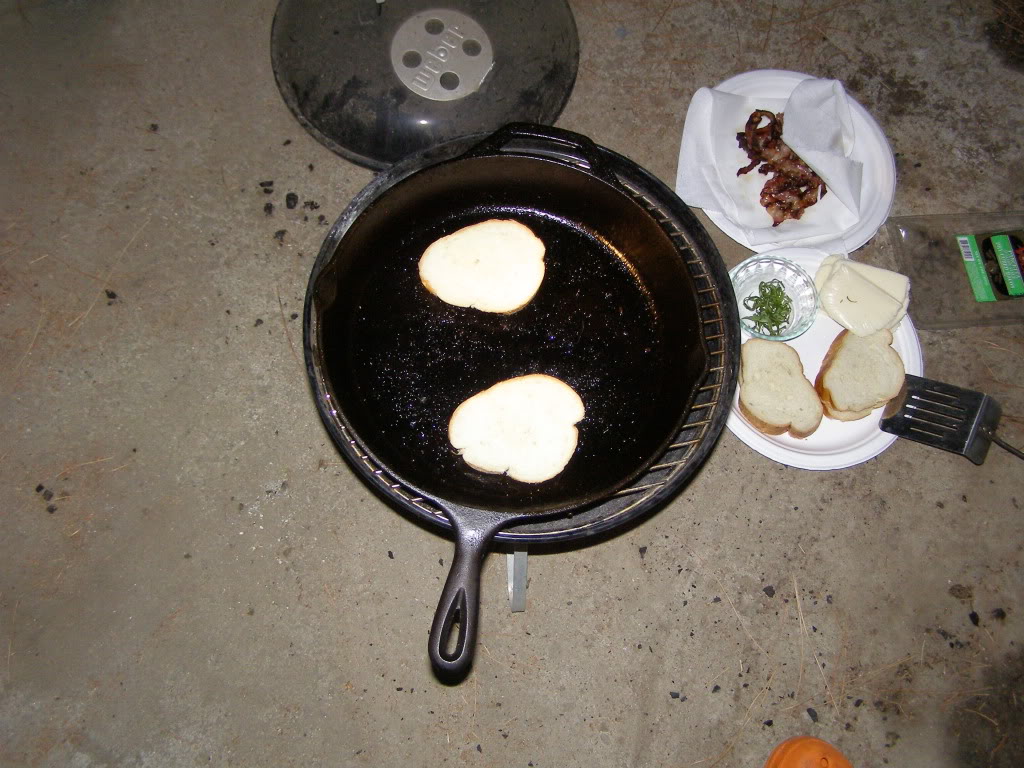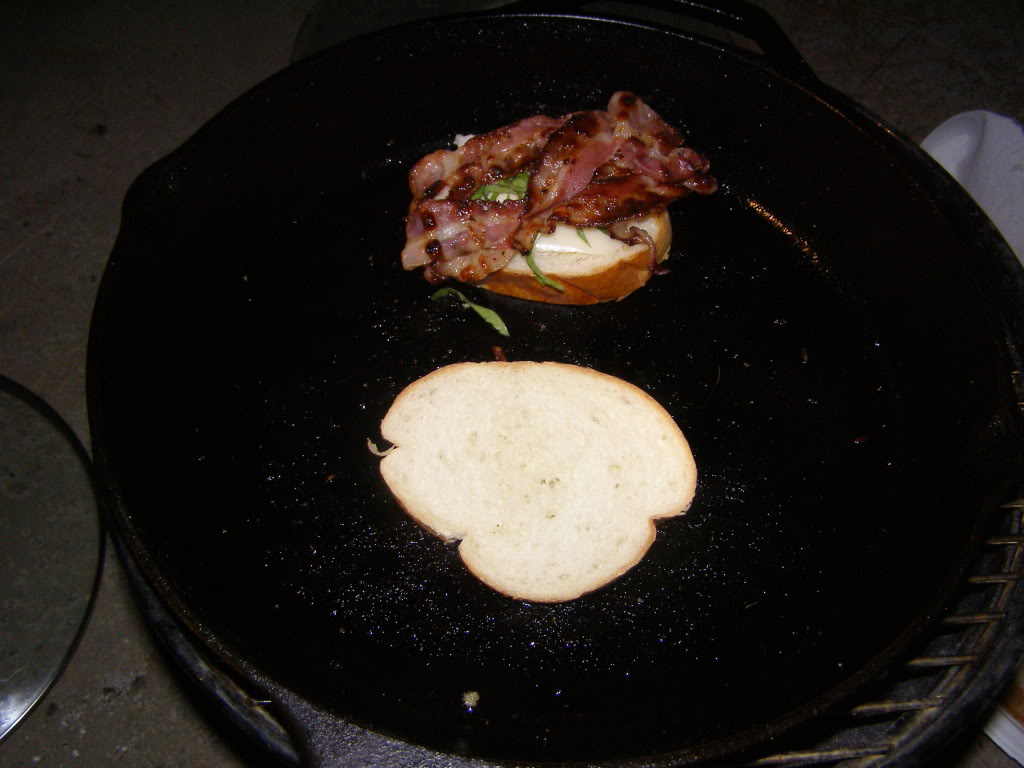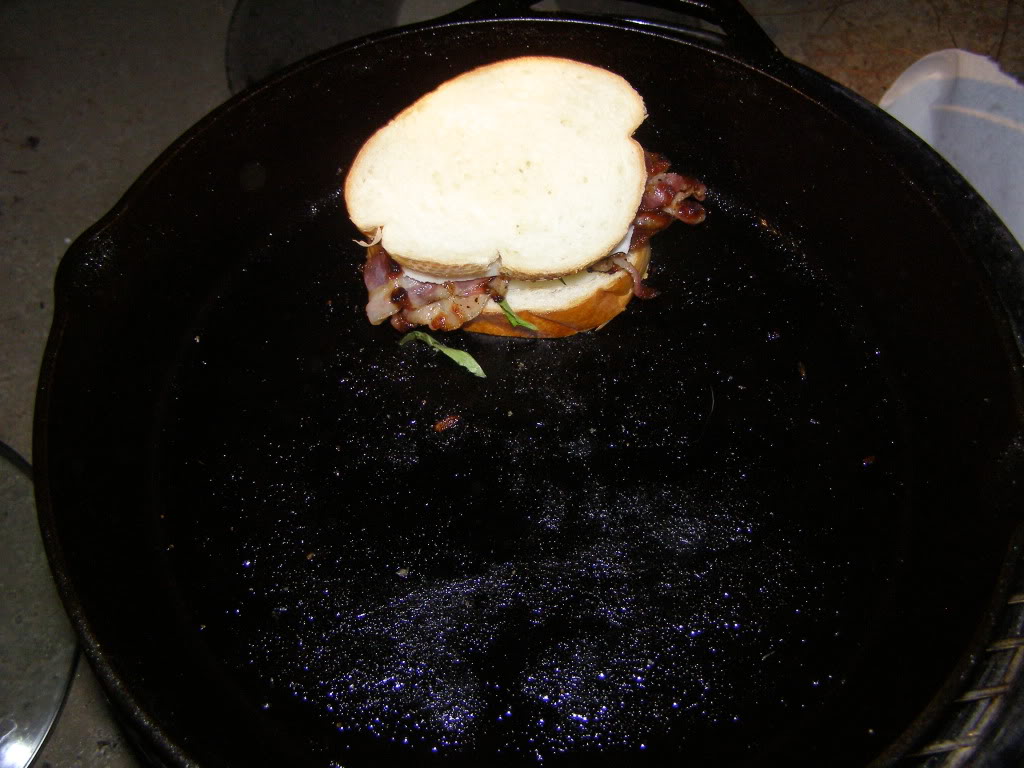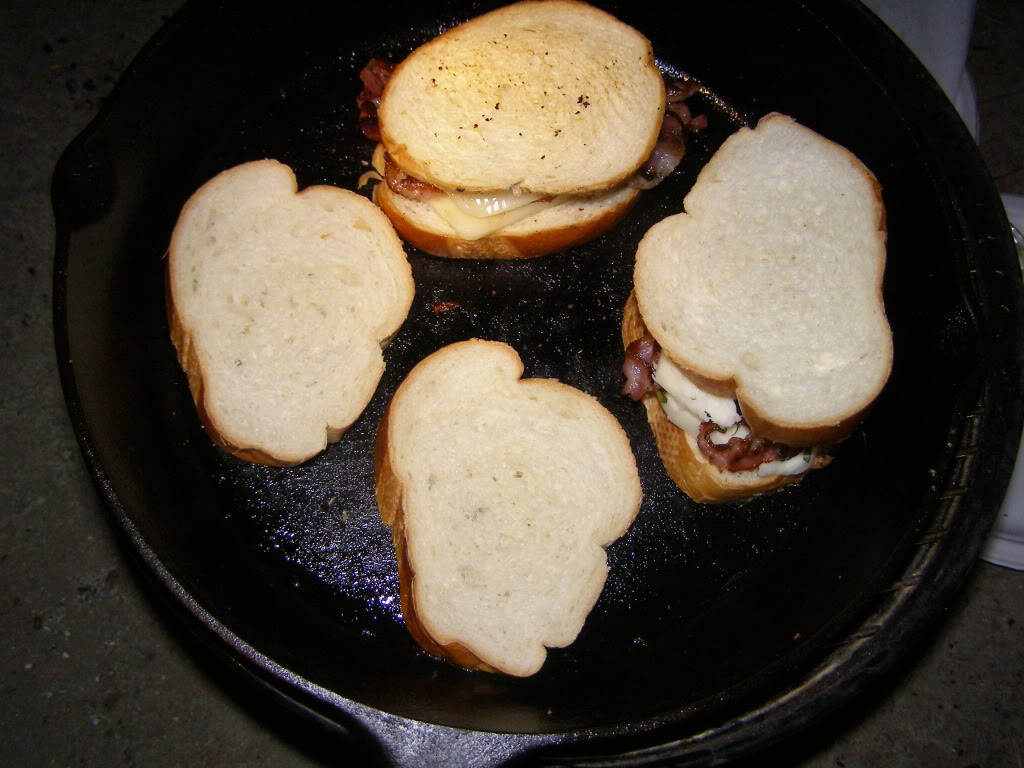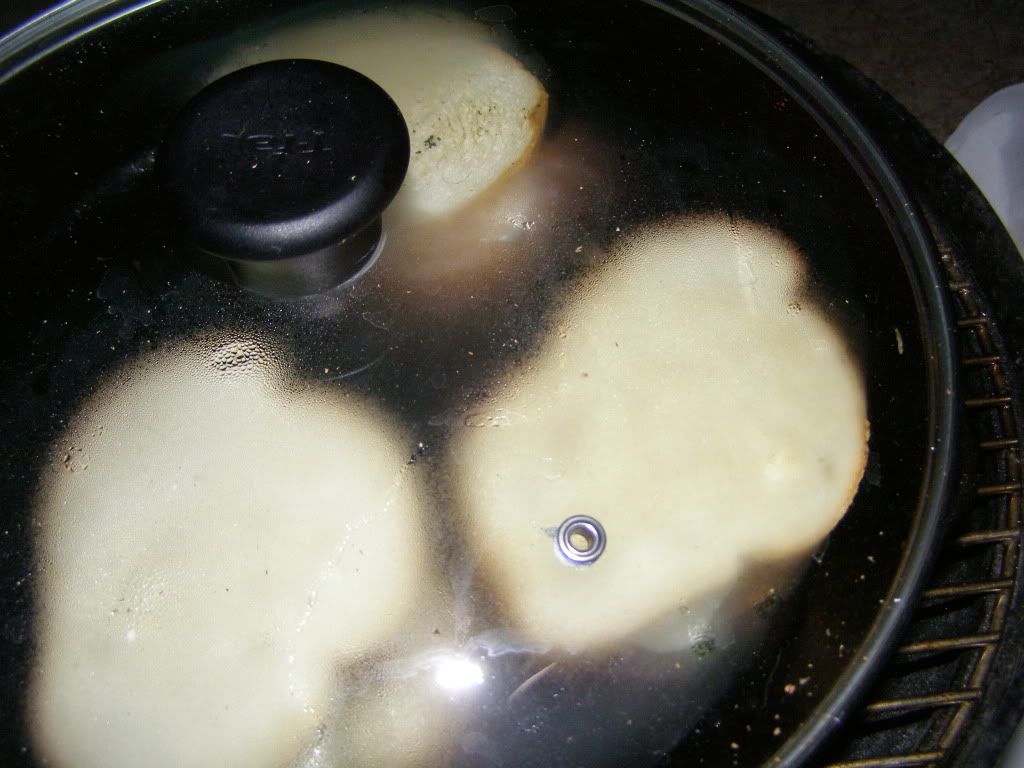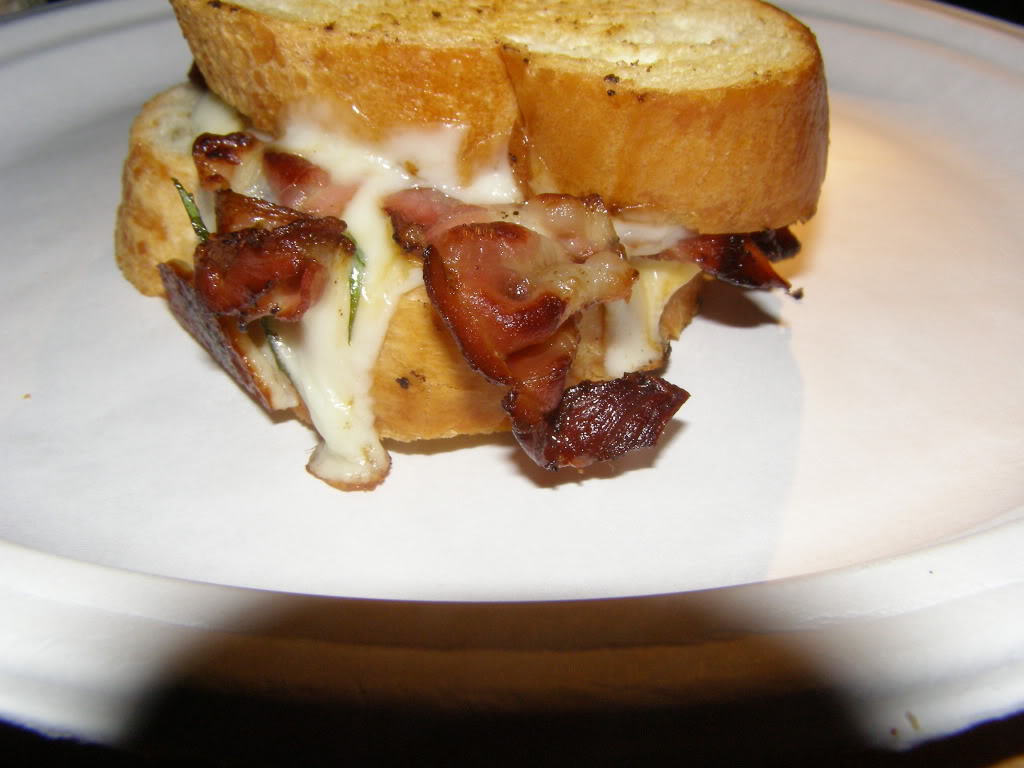 [Edited to move pictures off of photobucket]