So you are out of your dryer lint and Vasoline balls and you need to start a fire. Oh, and it is pissing rain on you. No worries, this is a tried and true method. If there are Pine trees in your area, you are in luck!
First, find a downed pine. Not one dropped by man, but one that has died. When a Pine tree is about to kick the bucket, it goes into "shock." Much like us humans, it draws it's vital fluids to it's core in a last ditch effort to live. This area of concentrated Pine oil is what you want to get to.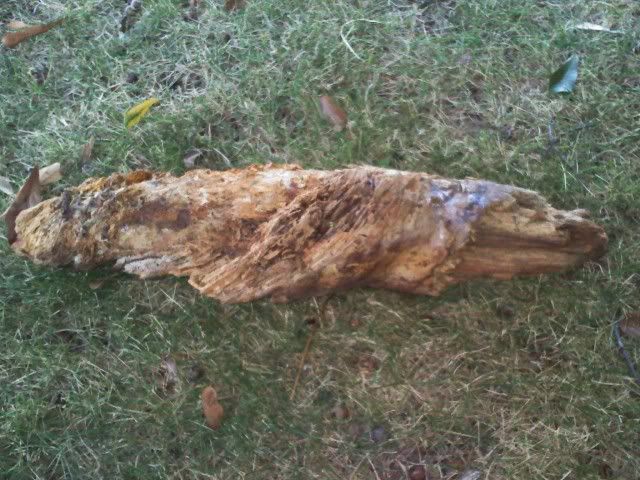 So, find a pine branch or even trunk if the outer part is rotted enough you can get to it with some sort of ease. You can spot Pine easily enough by it's bark, and by the way Pine rots. It rots in layers as you can see by the following pic. I found this chunk of wood in my neighborhood and was lucky to find that. I don't have the best pic of how Pine breaks down, but Pine "knots" and the base of branches, rot away leaving what I can best describe as fins. Kind of like on an air cooled dirt bike motor.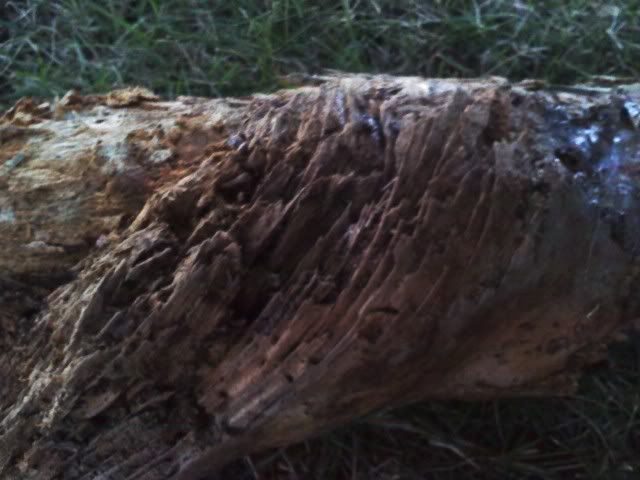 So knock of the flaky outer shit, and get to the hard inner core.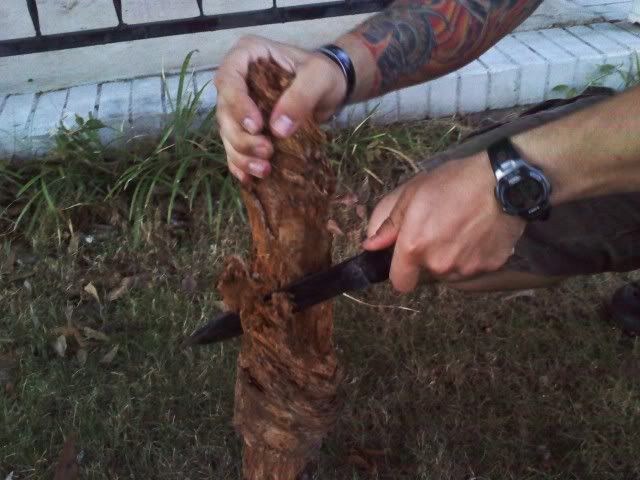 Batton it in half, then that piece in half again. More to form a nice oily edge to work with. I used a hammer, the sun was going down fast. You can use anything hard to beat your blade down.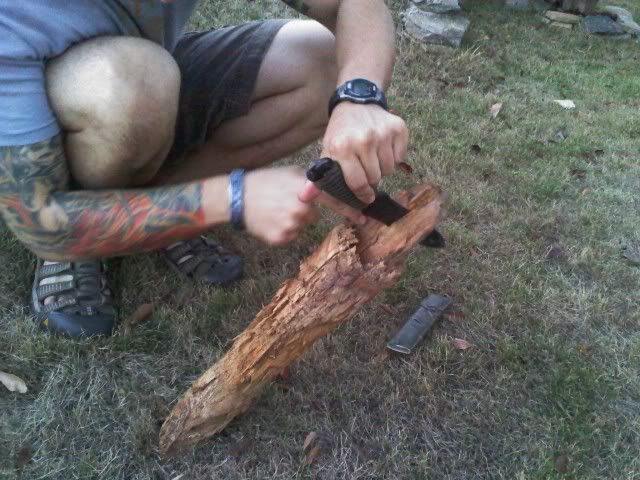 If you have a hat, turn it inside out to catch all your shavings into.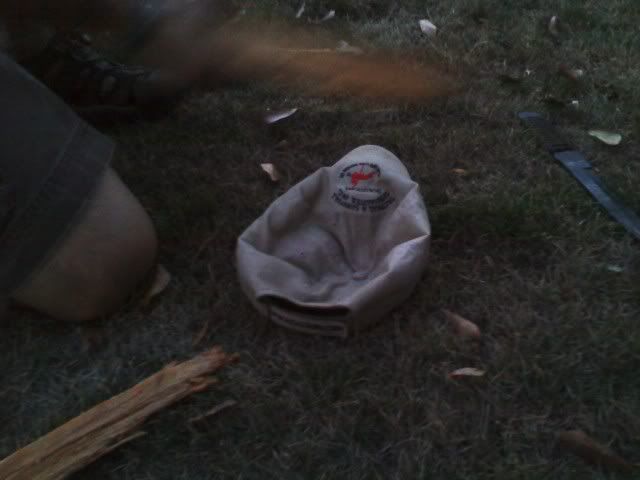 Place the edge of your knife perpendicular to the wood. Do not go at an angle! You want your shavings as thin and fine as possible!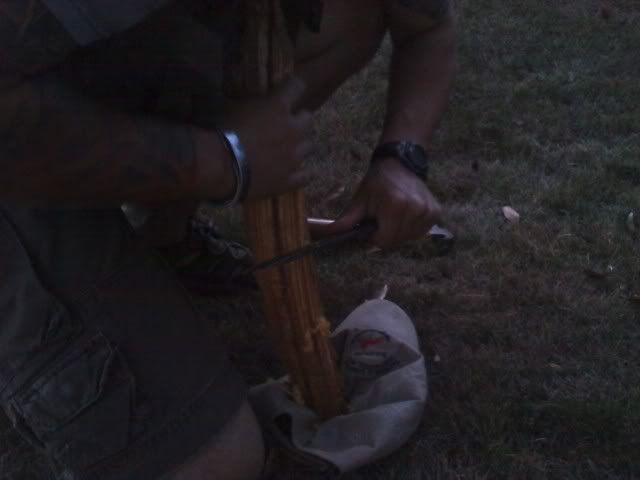 With two hands on your knife, and firm pressure applied to the wood, scrape up and down. This is much easier and WAY less painful if you have something like a chest rack to brace it against to keep it stable. Even with the little admin pouch area exposed on my old Ranger Rack, it still sucks.
This is what your shavings should look like.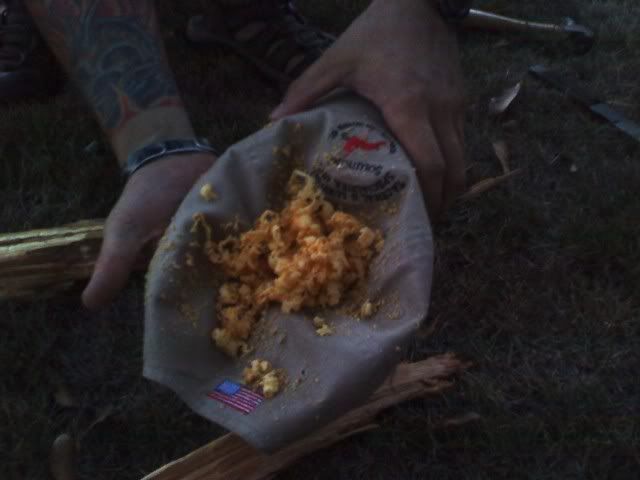 Get all your little twiggys ready.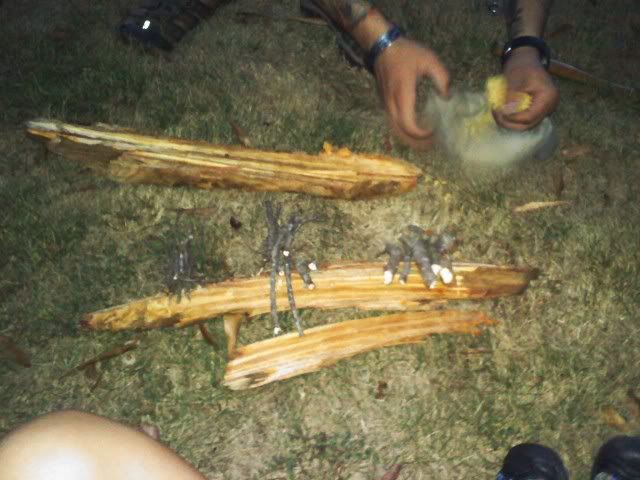 Take your handful of Pine shavings,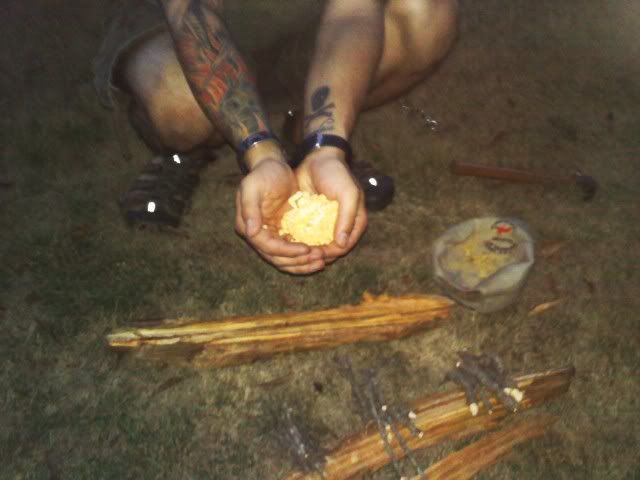 and mash them down to a golf ball size.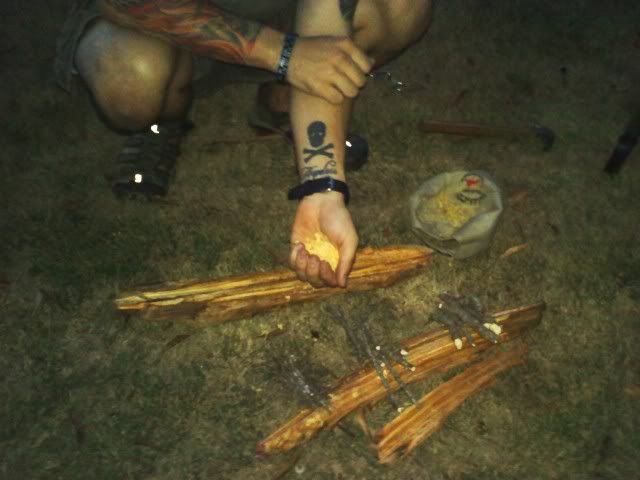 Place your little ball of wonder on a surface you can easily transport.
Place your blade, sharp side up in the middle of your wad of shavings while your son watches on repeatedly asking you what you are doing,
drag your flint stick toward you, dropping your sparks into the mass.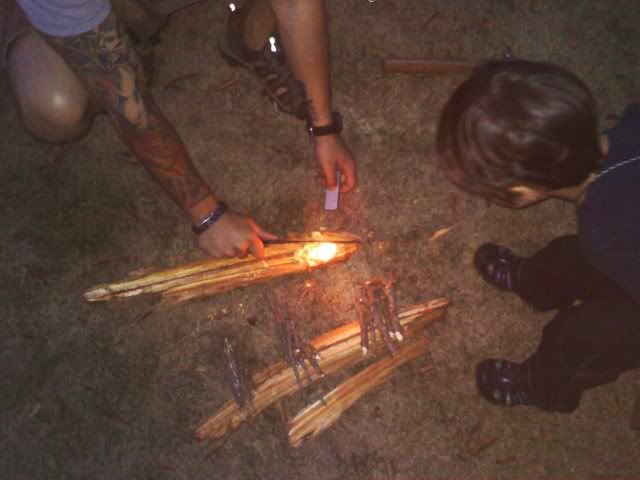 Viola, FIRE!!!!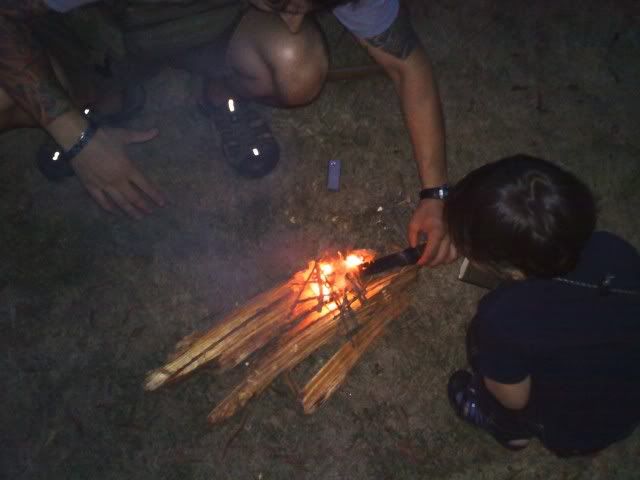 add
re toUse your knife to get up under your fire and lift as you need to add O2.