So we did some late-season camping back in the fall a few months ago, and just for giggles I decided to try my hand at making a bow-drill from "scratch".
We were at elevation with lots of coniferous and aspen trees about for material, and I found a very convenient bit of dead wood for the baring block/capstone/socket.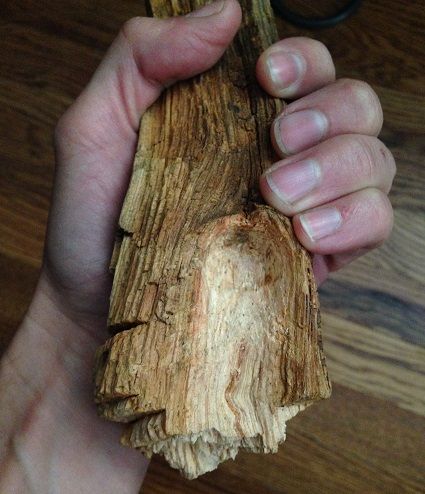 It already had a pocket in wood, where a branch had probably come out of it, so I just had to do a small amount of whittling to make that pocket deeper to accommodate the spindle/drill bit in a stable fashion.
I found a remarkably straight branch from a fir and took off the bark and smaller branches and nubbins, and whittled the end down to a blunt point.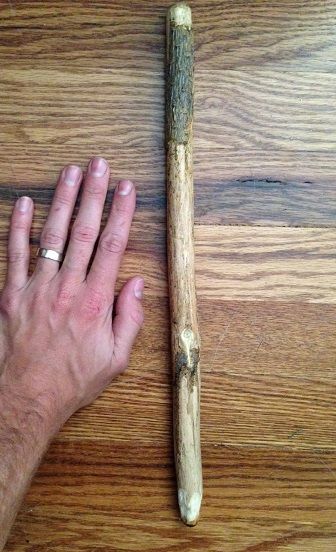 And what made me decide to try this in the first place was on a hike I found what must have been a pretty freshly fallen aspen branch as it was still flexible and already bow shaped. So I just put a notch on the outside of either end of the branch, took some spare cordage that was with the stakes in my tent bag and made the bow.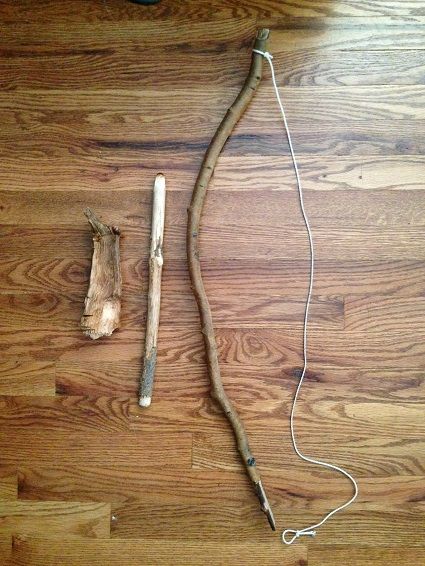 Somewhere out there is a video of it in action, but there's not much to show for the whole effort anyway. It was a really rainy weekend, so there wasn't much good tinder, and I never got an ember out of it, but I did get a lot of smoke, some ooo's and ahhh's and laughs, from everyone who was watching this adventure, because the rig would occasionally catastrophically fail - flying apart - because I was having to rip at it so fast...
Some things I learned; that socket bit is very important, it needs to be fairly deep (1"?) to be stable and smooth as you can get it, so I would recommend having a couple of spindles ready, one to just take 5 - 10 minutes with and spin at a more leisurely pace, not trying to start a fire, but to get that socket smoothed out. Then once you're as frictionless as you can get at that end, take the 2nd drill bit and try to get the fire going. Also keeping that bow perpendicular to the drill is important, and harder to maintain, the faster you have to saw at it, once you start getting at an angle you're more likely to have the whole rig fly apart.
It was a fun bit of bush craft to try out, and a successful proof of concept, if not an actual fire-starter on this occasion.