fat wood, pitch wood, junk wood, smoke wood.... whatever you call it, it's handy. I've been tampering with fat wood for about three years and like it more and more.
I recently got a chunk from a friend camping, his father made him take it camping as it was 'garbage wood' and should be thrown on the fire at night to keep the mosquitoes away and get rid of it...
I grabbed it, the other day I thought I'd process it into chunks for fire starters, here's what I found:
first cut: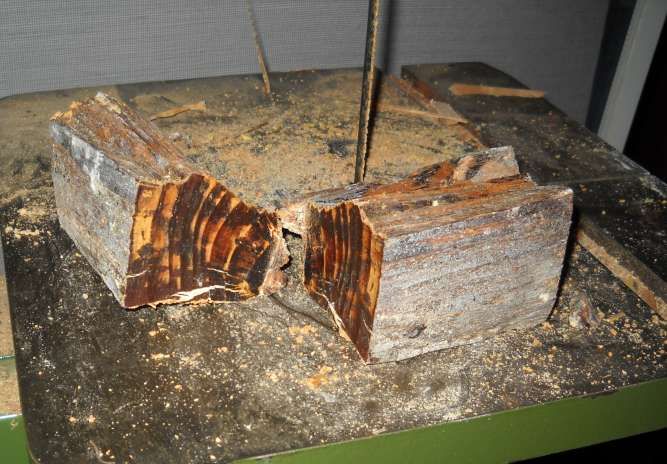 shingled out, really dark: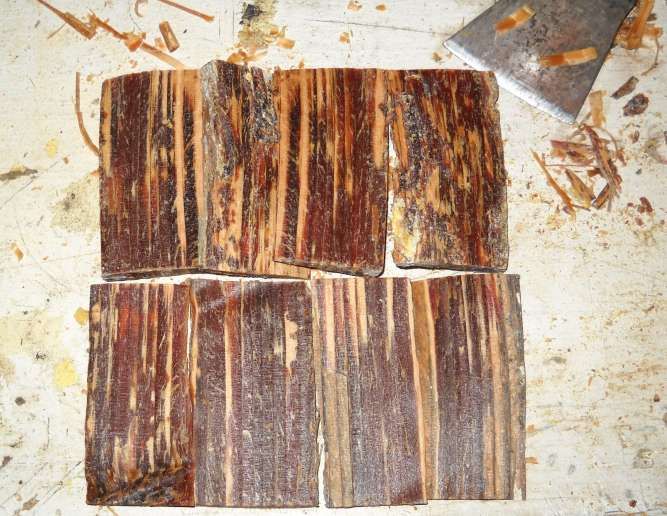 held up to a shop light... with flash: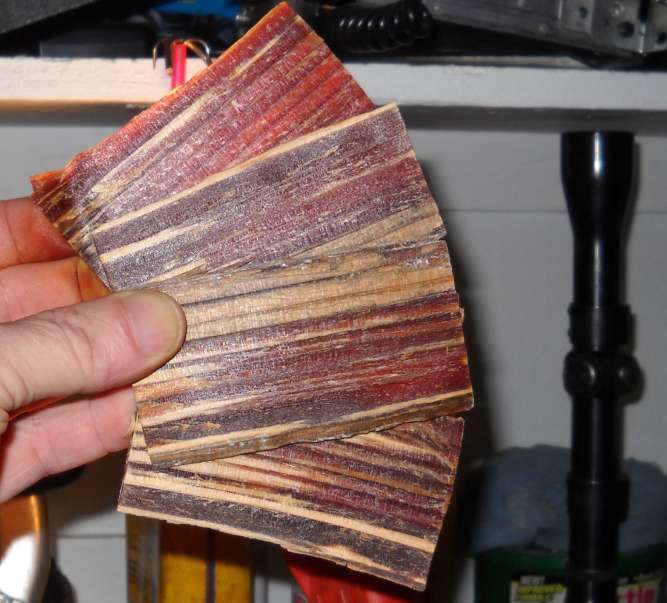 and with out flash..... wow: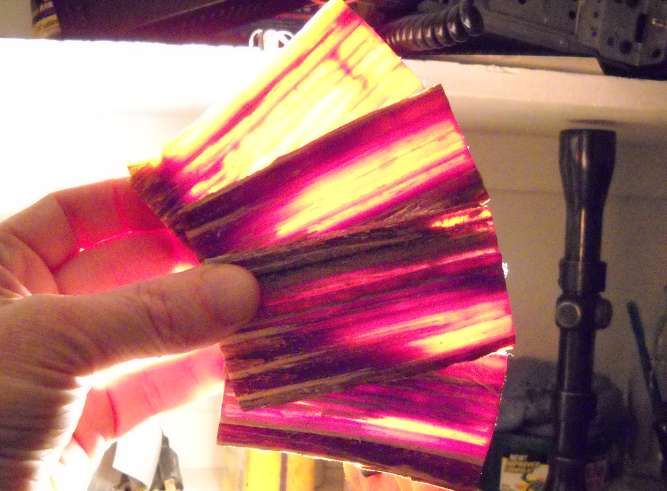 shaved some up to a quarter sized pile, check the color: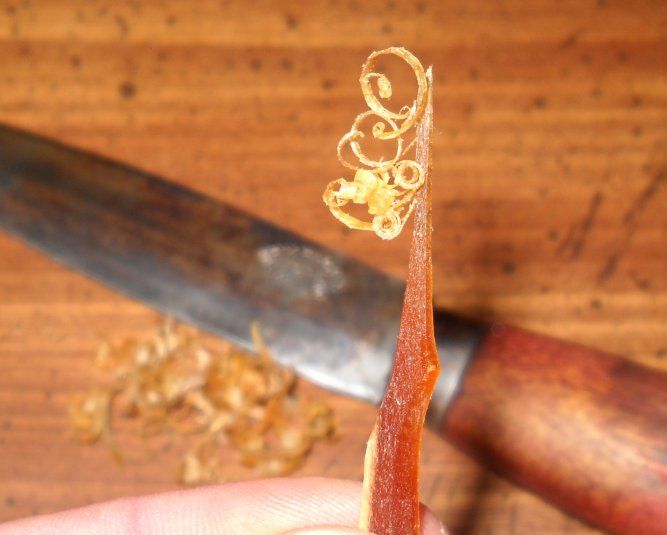 shaved like butter......
it does take a few strikes with ferro to light..... with a lighter or match, watch out it goes QUICK!
here's a quick vid (60 sec) of lighting with a ferro, 12 strikes? but, when it goes it goes. ( yes, it was raining )
open in new window for best viewing:
anyways, I like it.