I'm completely revamping my long term storage setup so I just picked up five of the blue drums and 10 of the red and white drums. They're both made of really thick food grade HDPE and should outlast my grandchildren. I found both on my local craigslist fairly cheap.
There isnt a good sense of scale in the photos but the blue ones are 60 gallon containers and the red/white ones are 30 gallons.
I needed a storage solution that was a lot more compact than the buckets & totes I've been using up until now - even with the 20x20 storage/workshop I dug out of my crawlspace I just don't have the frigging ROOM without tripping over things.
I'm going to use three of the blues for bulk storage of of canned goods & eight of the red/white ones for bulk storage of 50lb mylar bags: 2 rice and 1 each of beans (soy and pinto), wheat, oats, corn, sugar and salt. I'll be keeping a reusable silica gel desiccant bag in the canned goods drums to keep the cans from rusting.
To hide the drums AND give me some nice work space I'll be making two work benches; 3'x6' belt-high one for the white/red drums and a 4'x6' belly-high bench for the blues. Both will have tilt-up tops (access to the drums) and plain plywood sides with fake cabinet doors on them.
My shelves then can go back to storing all the various non-food preps (grinders, pots, filters, etc etc etc) instead of being stacked in moving boxes wherever I could find a place.
Buckets were a good storage solution until I really started ramping up the amounts I was storing when our place was designated the BOL for the extended family. Then it became painfully obvious that you dont get much storage for the volume they take up. It also turns out the lids break after a few years of heavy buckets stacked on top.
The only downside is that once these drums are full they're not going to be easily moved without taking out the 50lb mylar-ed bags and cans in them.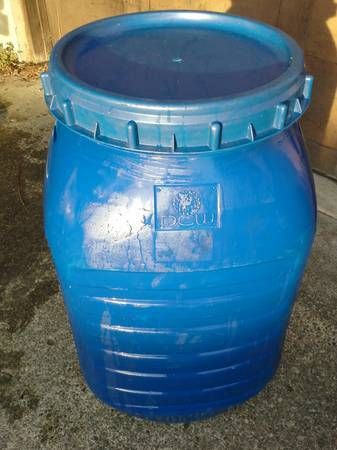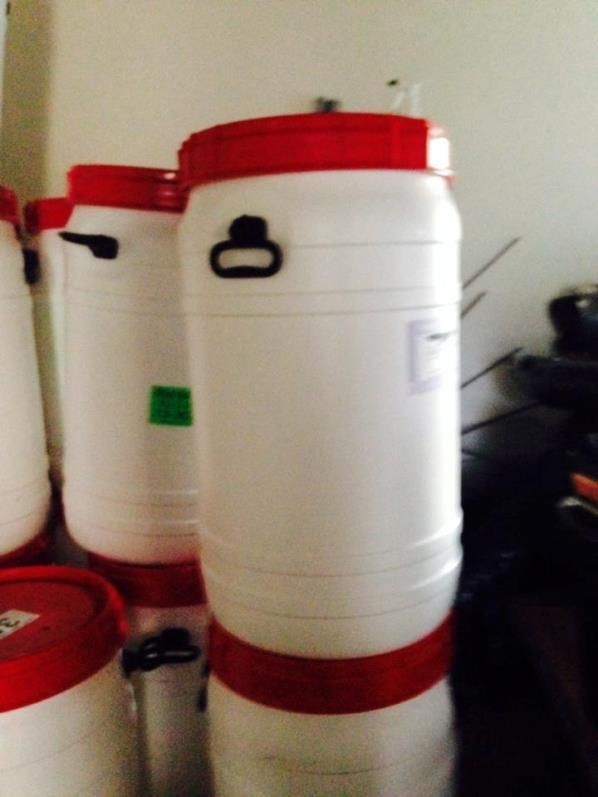 (examples, not my pics)
Maybe this'll help somebody else who is having storage problems.