Mmmm, pork.
This one's pretty simple, but there's a good chance the brown sugar is going to make a huge mess of your pan. If so, just deglaze the pan before cleaning it.
Gather your ingredients: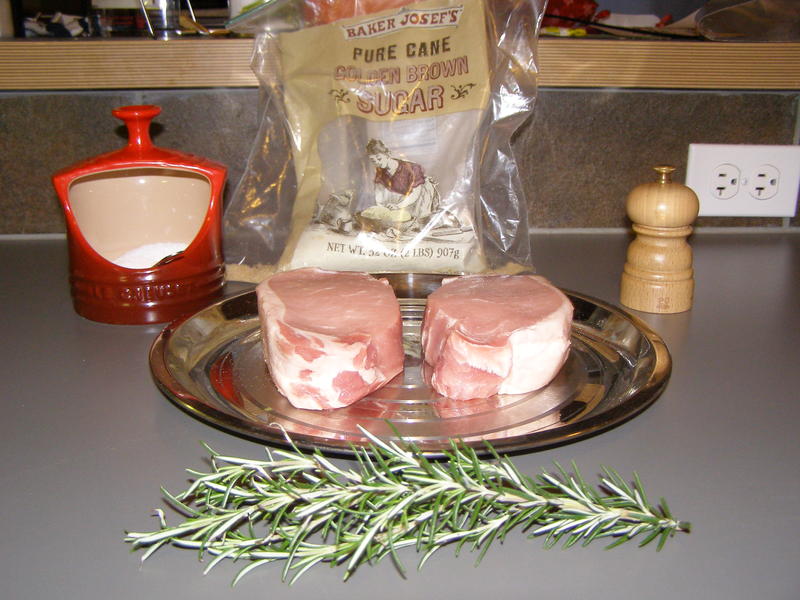 * Desired number of pork chops
* Brown Sugar
* Salt
* Pepper
* Sprig or two of rosemary
Let your raw chops rest at room temperature for 20-30 minutes, especially if they're thick like these ones. The closer you get them to room temperature, the more evenly they'll cook.
Heat your oven to 350. Drop some oil in a pan, swirl it around and heat over medium-high heat.
Liberally salt and pepper one side of your chops: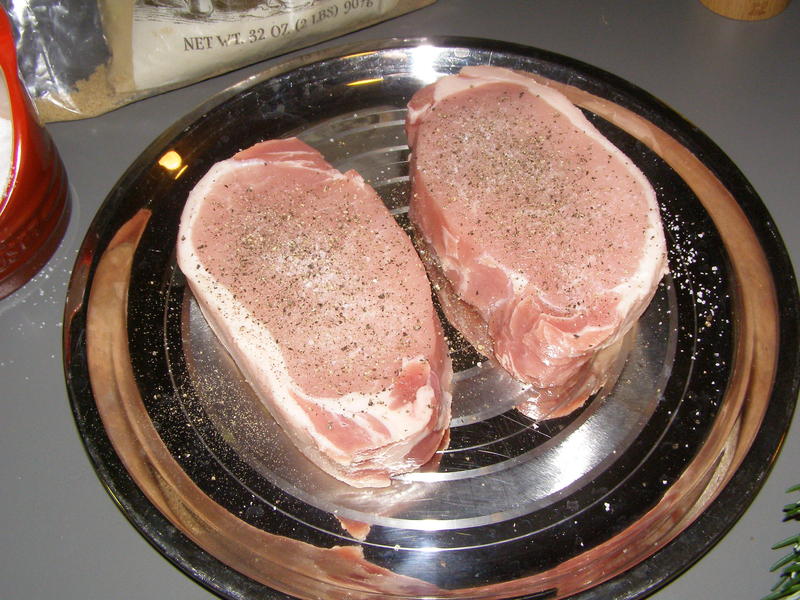 Now put a nice, thick crust of brown sugar on them: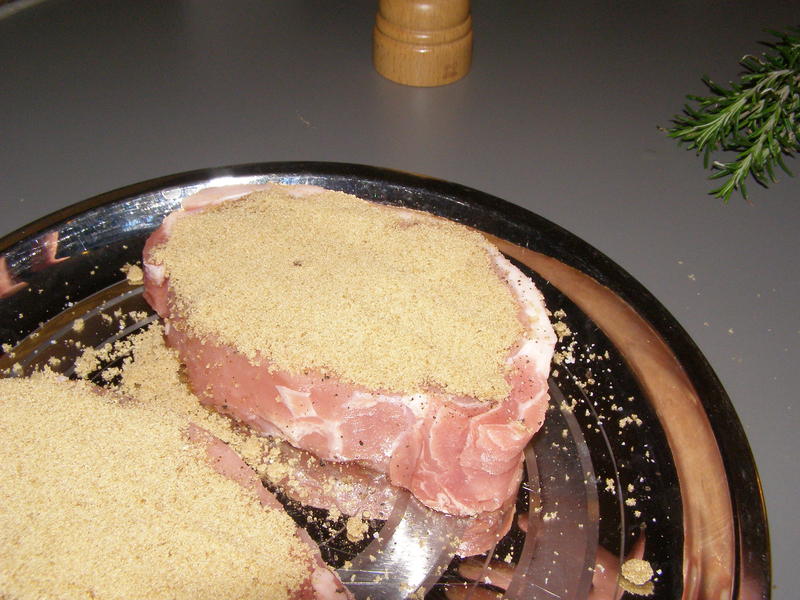 Repeat on the second side, then drop into the hot pan: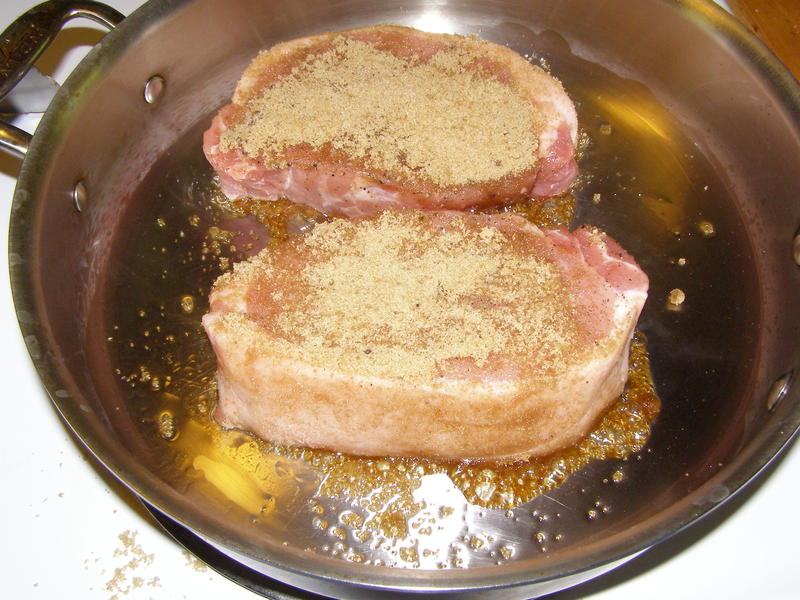 See what I mean about the mess? As that sugar cooks and caramalizes, it gets messy: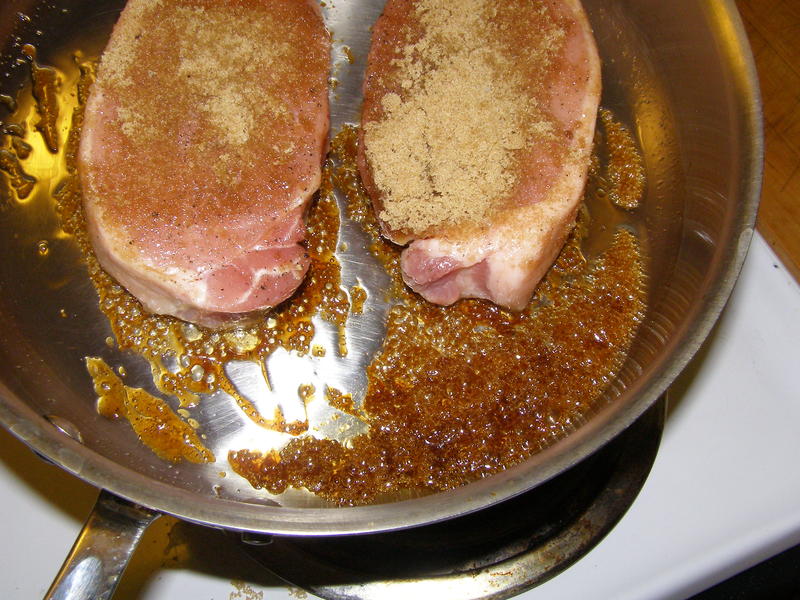 Give the chops about 5 minutes on the first side, then flip: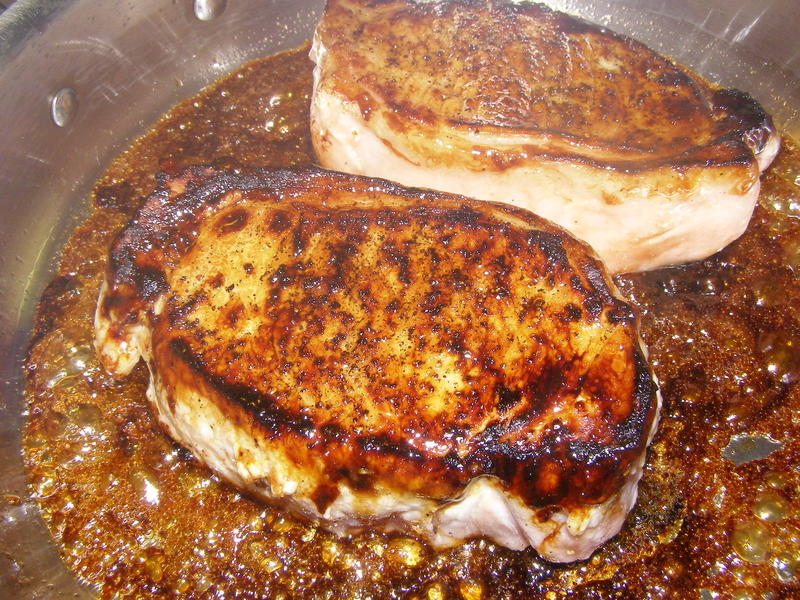 I like to spoon some of the caramelized sugar back on top of the chops: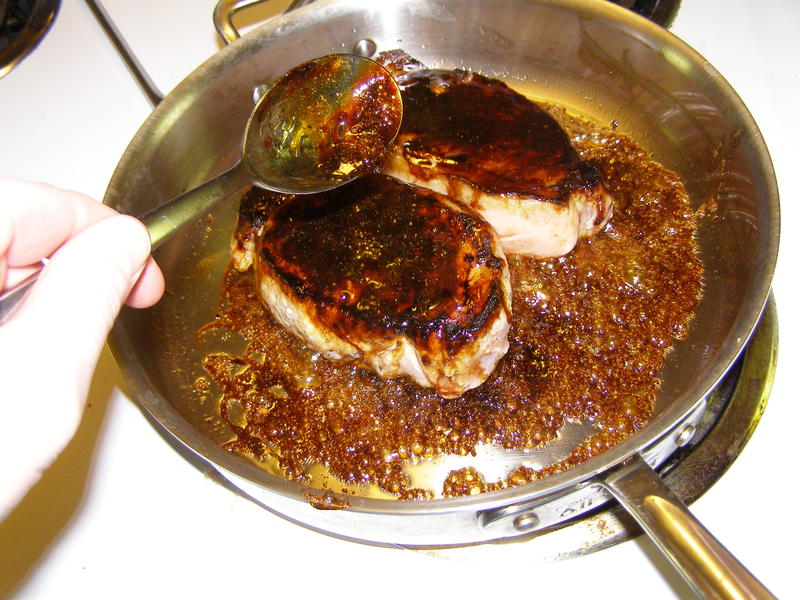 Only give the chops about 2-3 minutes on the second side. Add your rosemary: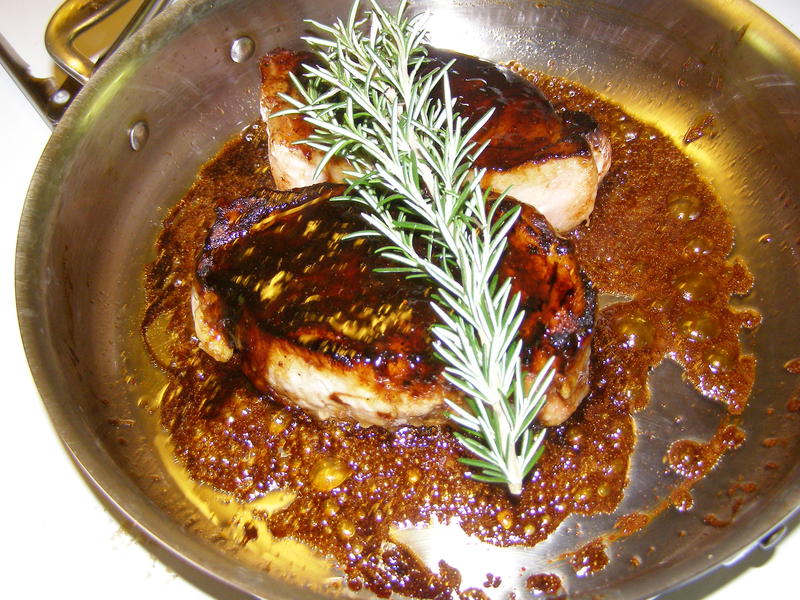 Cover: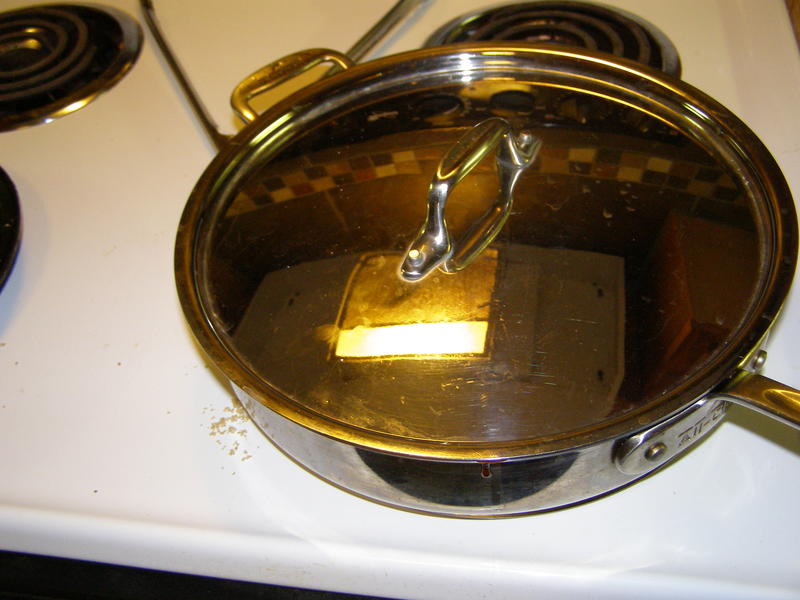 And put in the oven (Damn, I need to clean my oven):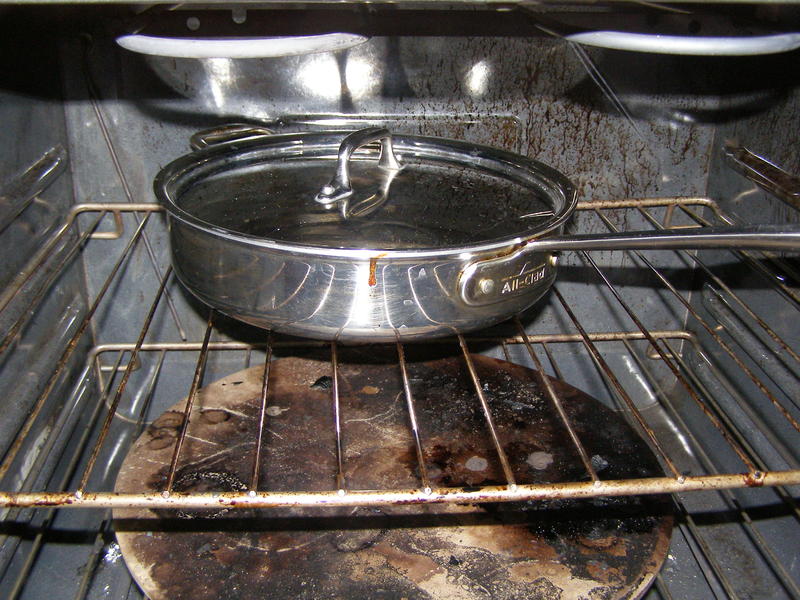 Cook until done. These chops were about 3/4lb each and took about 20 minutes in the oven to hit the medium side of medium-well. Remove from pan and rest at least 5 minutes before serving: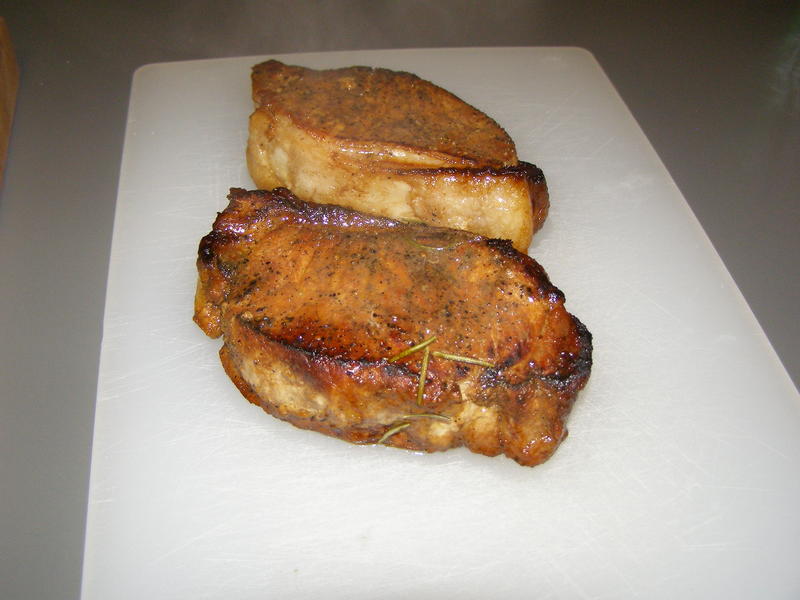 And, for serving, my preferred dish?
PORK CHOP SANDWICHES!!
<-- link to recipe