Camp meal. Nothing special.
Here is my normal camp meal. It's not mama's cooking but is high calorie, lightweight, easy to pack and cheap. Goes without saying any stove would work but if using my wood stove for heat than that is my preference.
1. Lipton side dish. Beans and rice but other side dishes work. I tend to avoid anything with powdered cheese type sauce. These have a bit more calories but they tend to burn much easier.
2. Olive oil. You can use packets or in this case a few ounces in a small canteen
3. Granola type bar.
4. Powdered milk.
5. Coffee with two sugars or hot coco.
6. Spiced Cider.
7. Pack of cooked chicken. Beef jerky or anything like that is good too.
I fill the cook pot and cup with water and bring it to a simmer leaving enough room for the food to be mixed in.
Mix in the side dish and olive oil. I normally use ½ oz of oil.
Cut the chicken up and then add to the mix.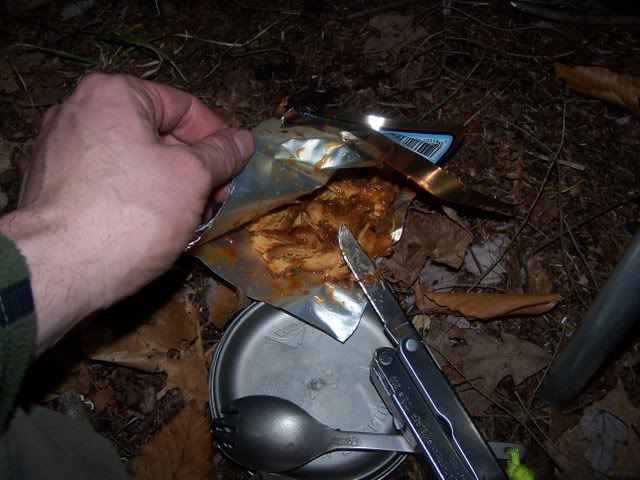 Keep cook pot at a simmer or boil and still occasionally. Normally it will be done in 7-12 minutes.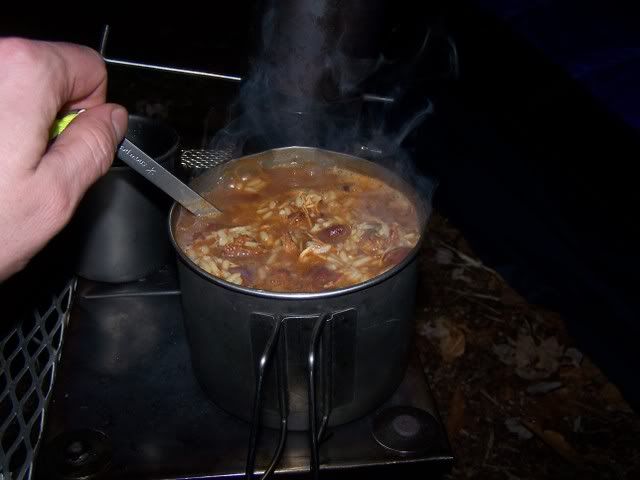 Let sit of another few minutes with lid for thickening than enjoy.
Sometime during the later stages of cooking the main dish check the cup. It should be boiling or at the very least simmering. Or if using a normal camp stove put the cup on as the main dish thickens.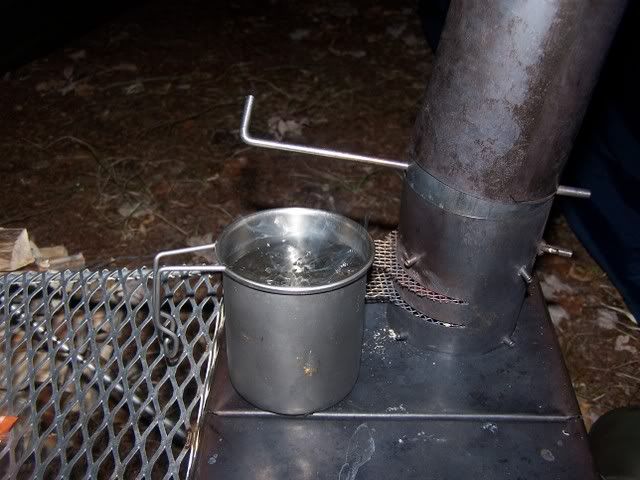 Make your cup of coffee, coco, tea or spiced cider. Whatever floats your boat. Side it off to the warming tray or ground if you don't have one.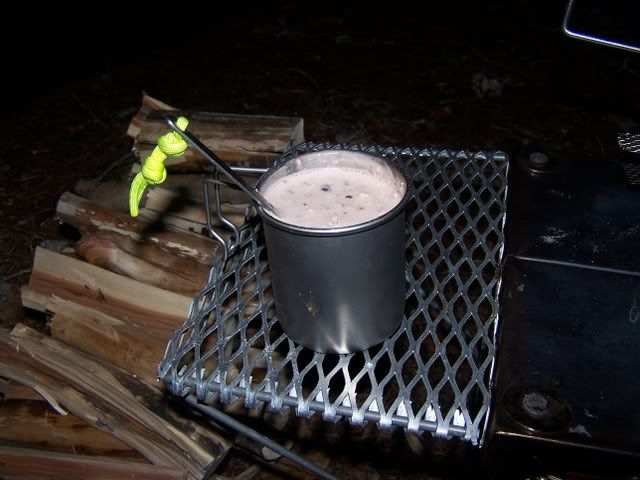 This meal will not win any awards at the country fair but sure beats Mountain House or MREs in my view. The downside being this takes more time and work.