So here's my current stable. I have one frivolous project that while it'd be at home on the set of a road warrior remake, wouldn't really be practical as a BOV. The other two however are useful as such.
my 1990 RT4WD Honda Civic Wagon. a 1.6l FI 4wd. great room, mileage (20-26mpg for a 4wd) and rather difficult to get stuck if you know its limitations. I have (for those familiar with NM) driven it from Santa Fe to Pecos using only US forestry trails that are in a state of neglect, so I'm impressed with the thing. I would love to have a little more ground clearance, and have a spare engine being built with high compression components to give it a wee bit more power. I also have hopes and dreams of a lil' boost in the future.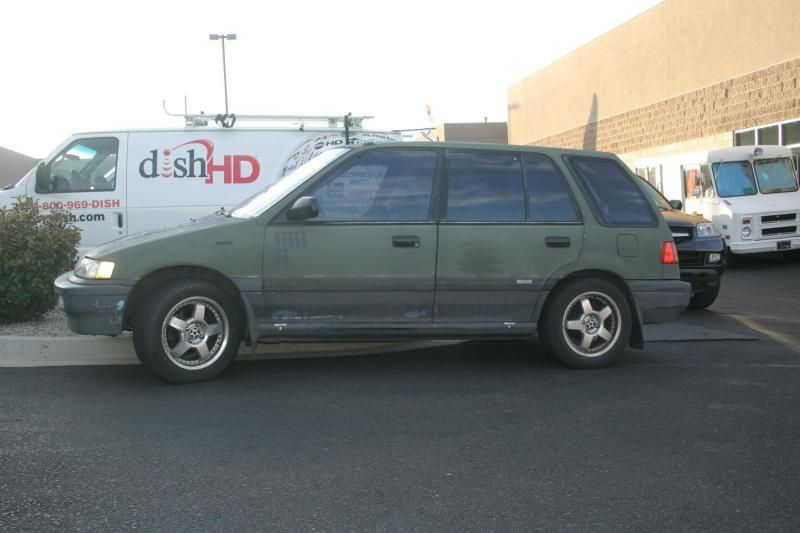 (hardcore mall-flexing on a curb. O.o)
The other BOV is my GF's 1999 Chevy Blazer 4wd. Its only drawback is she just had it repainted and it is now visible from the ISS with the naked eye. 4.6L V6, meh mileage, but good power and reliability. We have an animal barrier closing off the area from the back of the rear seats to the outer hatch so we can just toss the cats in and go, the front seats I recently replaced with racing buckets. It's all stock drivetrain/engine so the reliability factor is there still. I've only gotten this thing stuck once and that was in 3 feet of snow in the mountains, had to shovel the snow out from under the frame rails to clear it. If I can convince the GF to go along with my plans I'd like a 2-3" lift for better ground clearance, lockers in the diffs (I think the only reason I buried the frame in the snow was the open diffs.), rear bumper with jerry can capability, some auxiliary lighting, and a gnarly front bumper with winch setup.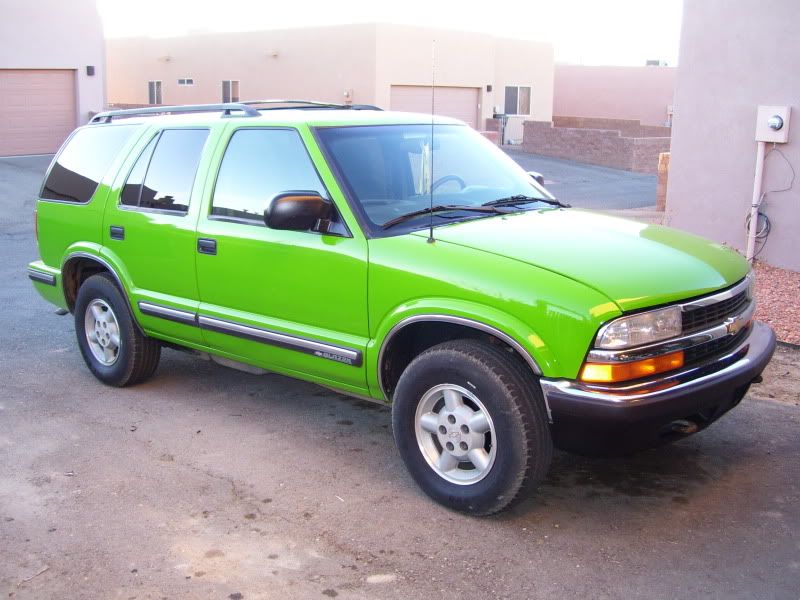 For those interested, here's the impractical minitruck as it currently sits.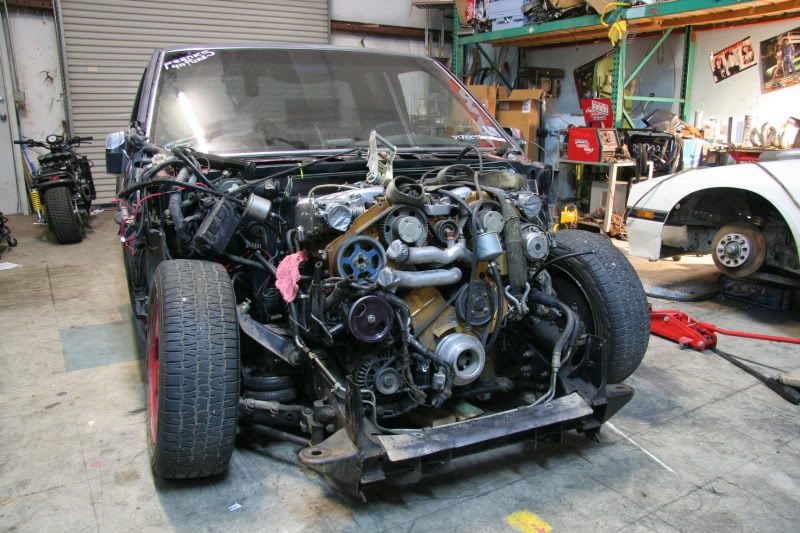 The VG30DETT is in and mounted now, started building the front body & working on the interior & wiring.
Have a couple of Quads & a JD tractor on the ranch, plan on adding a couple of decent mountain bikes to that as well. We also have horses however which I'd say (other than the obvious Walking Dead 1st season heckling aside) would work rather well as BOV's.