After much deliberation, the time to move past the tactical Hyundai Accent has come, and I have decided that a supercharged AWD vehicle with a mid engined design could be the only answer to what I need in a vehicle. No, it's not a Lamborghini or something like that, it's a Toyota Previa!
Some rough pics for meow,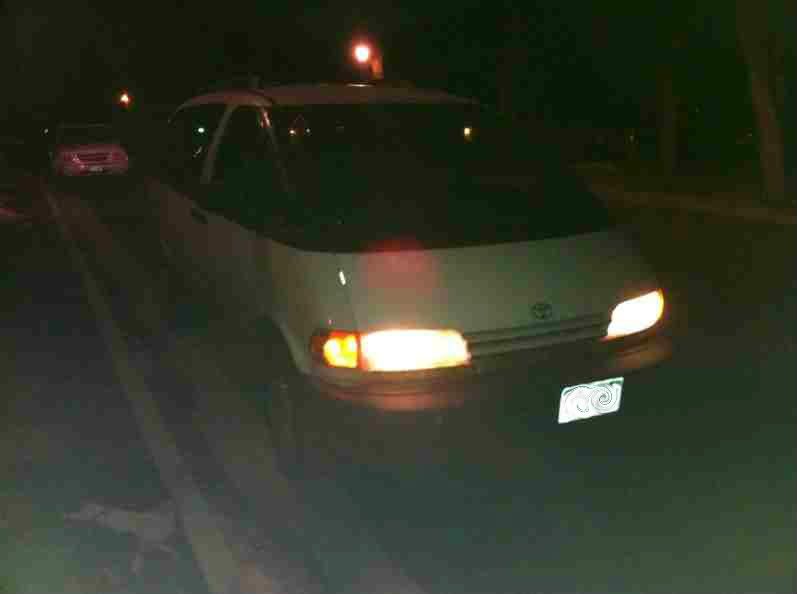 The not so pretty parts, add character if you ask me. The dent in the second picture has been mostly kicked out when I had the interior panel off. 3 good square presses with my foot, and it's now a small wrinkle where my giant dent used to be!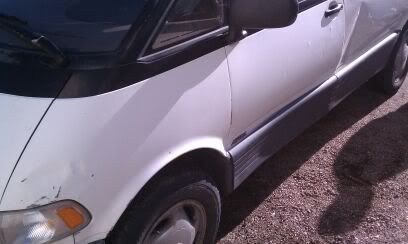 Not the prettiest thing in the world, but I got a good deal on it, and it was exactly what I've wanted, and even white like my previous two vehicles. Milalege is high (270k), but it runs and drives like a champ. I did have to replace the fuel pump, but I knew what I was signing up for. I purchased it for something with tons of room for subwoofers, guns, four humans and to have something that should be able to soldier through anything Colorado may throw at it. So far it is proving it's worth in everything I need it for!
First things first, as a mobile electronics salesperson, I need an insane demo vehicle to show off the custom work we perform on site. Currently, it's mainly stuff from my last vehicle in the process of being better integrated and having many additions made. Plans include another 4 channel amp and 3 pairs of speakers, as well as a minimum of 6 subs. Before any of that happens, it will be fitted with a high output alternator, and possibly a secnod battery. I'll make a new post for showing off the work in progress!
Showing what I'm transitioning from, my Flat Dark Earth tactical Hyundai Accent. My lust for subwoofers and guns made my outgrow it, and she isn't holding up so well after 150k, especially considering a third of that there was 400 pounds of audio equipment in it!
More coming real soon!