There she is:
sorry, the "crapton" of pics turned out to be 4 pics in the end, was too busy driving it for two hours to make more pics.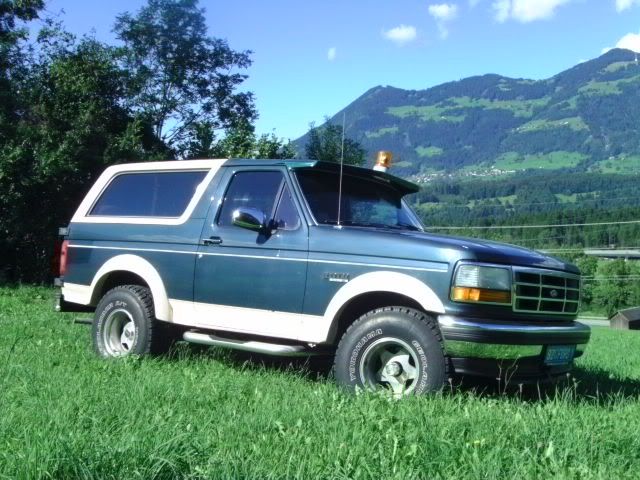 The beacon is mounted on the sunvisor, so it´s less of a deal if i´d like to get rid of it.

Cool plates are cool btw: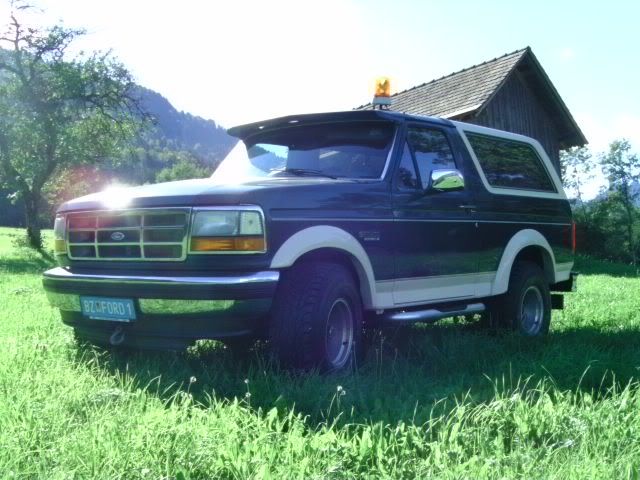 33"x12.5 Yoko Geolandars: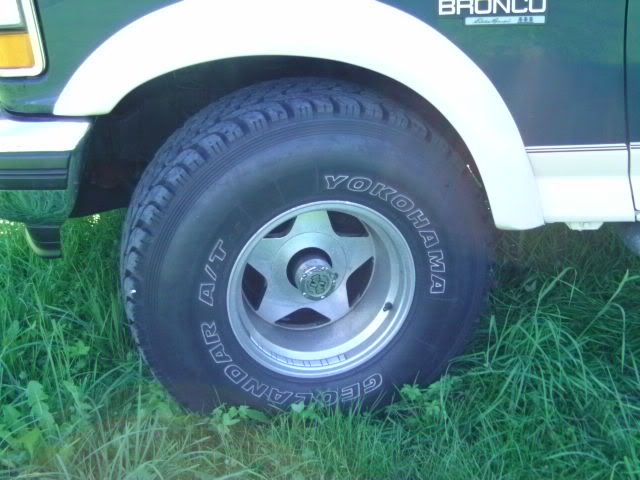 Rust on the tailgate: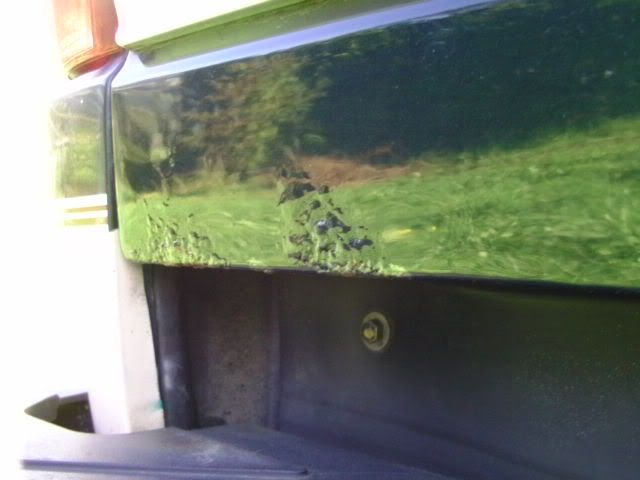 Almost T-boned a guy who came from a sidestreet without really looking: well, the brakes work very well at 50mph. He would´ve been toast if i´d hit him in his little Suzuki.

Had to do a full on emergency stop to spare his life.
The steering seems a bit loose to me (1/2" unresponsive/dead point when turning the steering wheel from side to side) , although the dealer claims they´ve put a lot of new parts into the whole steering system... could it be the tires that make it all feel a bit unresponsive? I don´t think so, but it´s the first time i´ve had 33"x12.5´s under me....
Talking about unresponsive: the 5.0l engine really has a hard time with the 2.2 tons of that rig! I would´ve thought it´d be a bit sportier then it was. The 2.0l Diesel in my 1ton + DD has way more punch and i would´ve thought: twice as heavy, but two and a half time as much CUI... should be at least equal in response/acceleration. It´s not
that
bad, just not my expectations. I should´ve known though: it´s a truck and it drives/accelerates like one.
Really loved the little triangle windows, these really work like a charm and a lot better then every AC i ever knew. (the Bronc has an AC too of course)
All in all i´m more nay then yay right now, but i´ll give myself a night or two to sleep about it, process it all and talk to the dealer again. If he can fix the steering for good while at the same time standing by his latest offer (another 1500$ off of the asking prize) i may still get it but as it is right now i´m still in the market and consider a 4.0l XJ again.
decisions, decisions...