Or what I've been spending all my time and money on…
So it's an '81 Chevy K5 Blazer. I got it with a fresh crate 350, turbo 350 and good tires. Otherwise, bone stock with your average busted and rusty parts an pieces. I have big plans for it but for this thread I'm gonna stick to what I've
actually done
to it. Of course if you wanna know what my future plans are I'll tell ya.
This is shortly after I got it. I hadn't done anything at this point except tint the windows and add the POW plate an ZS stickers. The smoke is not the engine, lol. We'll get into that later.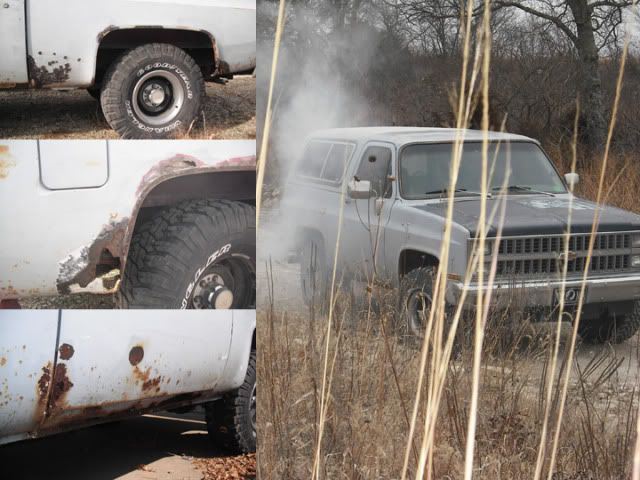 First off, patch holes. Fiberglass cloth, jelly, foam and some time and it's gtg for a bit longer.
Decided to rip the interior out next. Painted a lot of plastic and around where the door panels fit. Added new weather strip, sound dampening mat, and mylar coated foam sheeting to the doors. Cleaned and/or replaced dash bulbs. Installed black coated SS window vents on each side.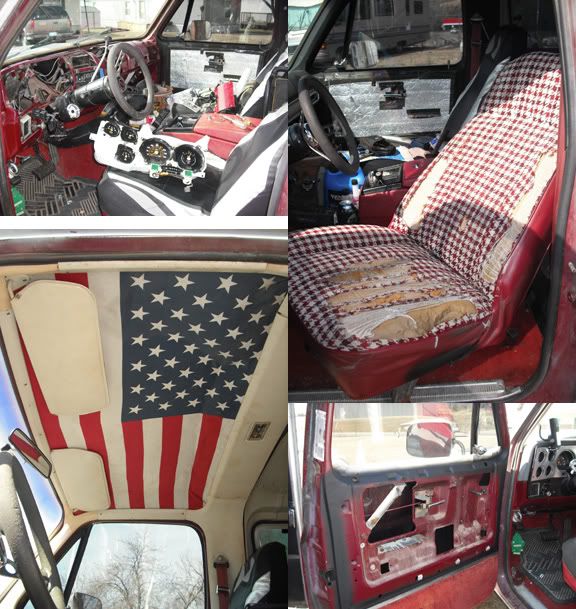 And chopped a big hole in the dash because I need more space. A little hail screen and fiberglass later and I had this.
I forgot my camera the day I put in new seats, but these now both tip forward and recline completely, as opposed to the standard Blazer seats that don't do either. I put in new covers and mollee panels on the backs for additional storage. Also installed helicopter jump seats in the rear.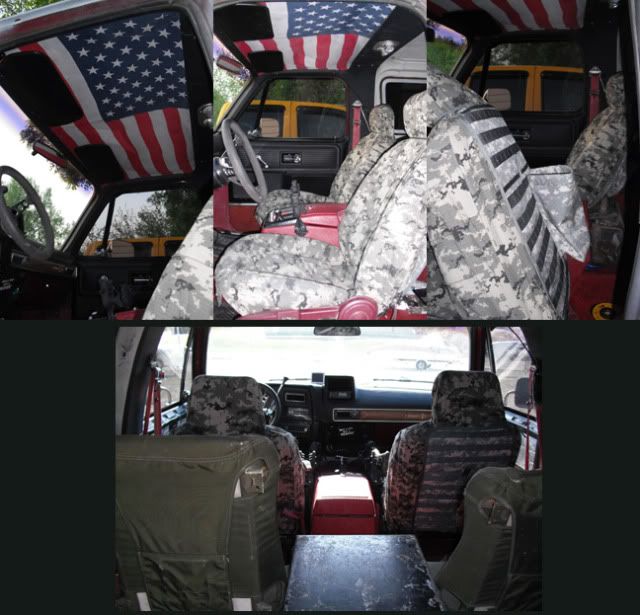 About this time I installed new manual locking hubs, new shocks, heavy duty steering stabilizer, headers and had a shop install new exhaust from the headers back to the resonator tips I provided. No pics, not to exciting.
I did however, decide I needed a gun rack. So here's what I came up with. Piece of a phonebook wrapped with duct tape with metal behind at an angle to deflect any possible ND's in cab. The yokes slide forward and back to accept any length of rifle.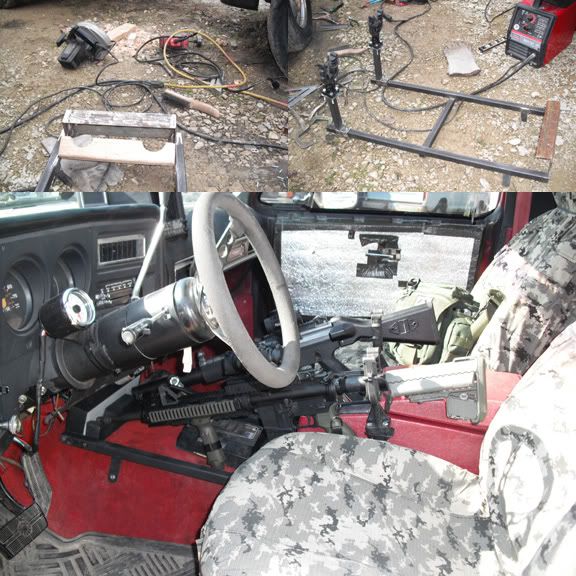 I sanded down the exterior shell and repainted it and well, you gotta have a roof rack, so I built one of those. Also installed new weather strip on the back window.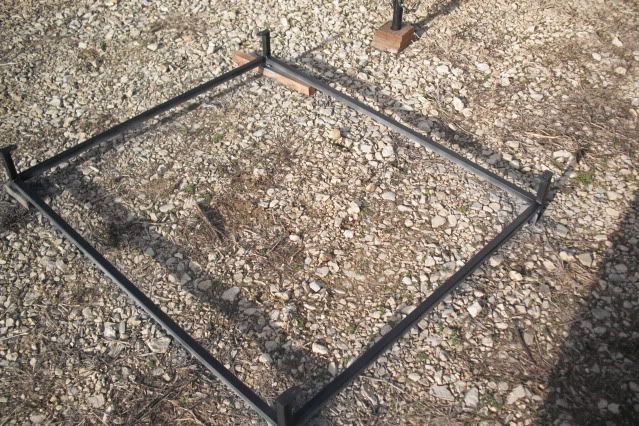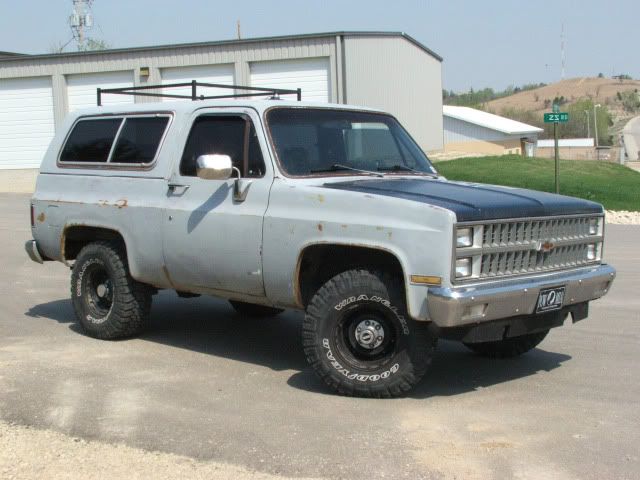 And a light bar.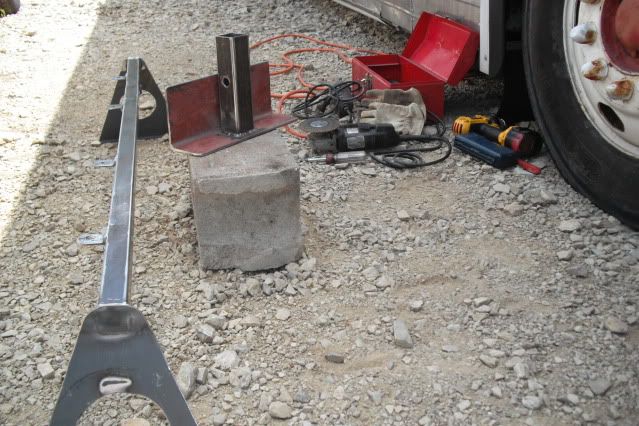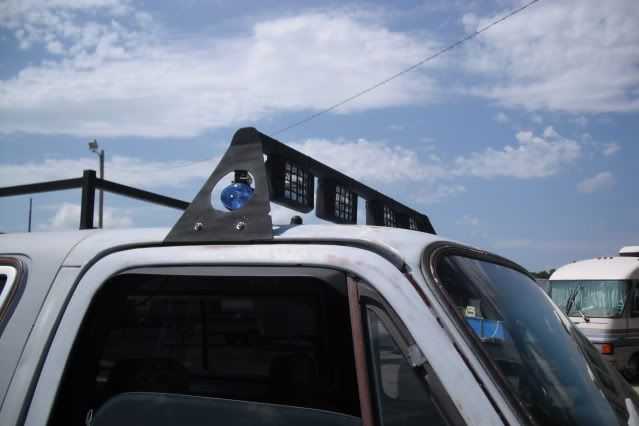 You may notice in the above pics a step designed to be put into the receiver mount (yep, put a hidden hitch on too). But the step is important because next project is a body lift.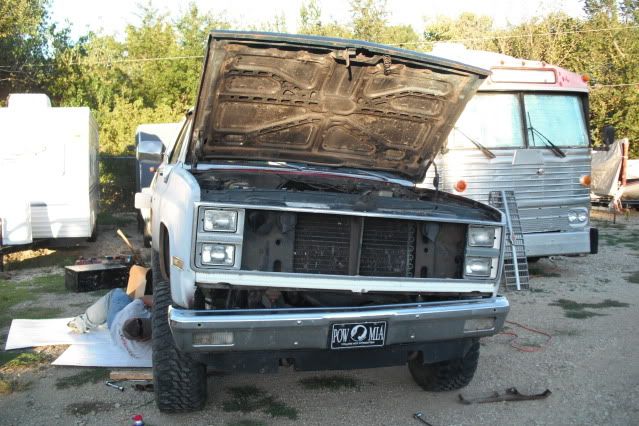 Now that the body is up I can start new projects, like fixing the rusted out places in the bed.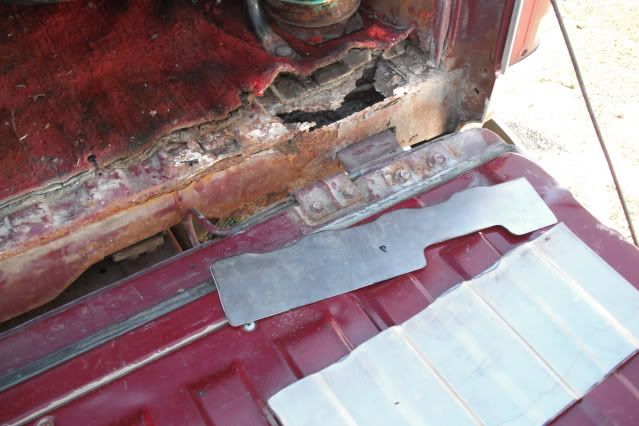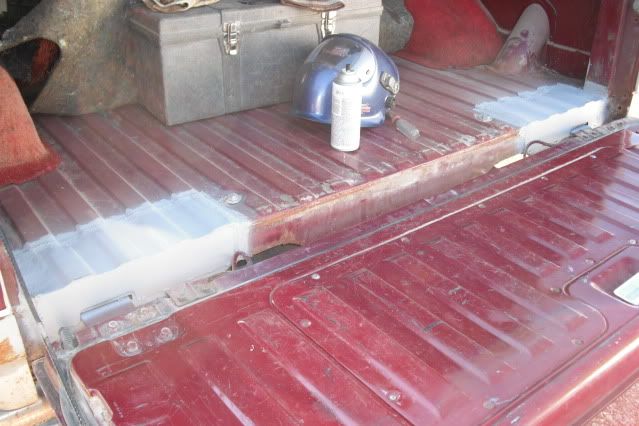 I knocked out a few little things at this point just to get 'em done. Like replaced the shitty busted plastic door handles with wood ones.
Painted some more of the interior plastic.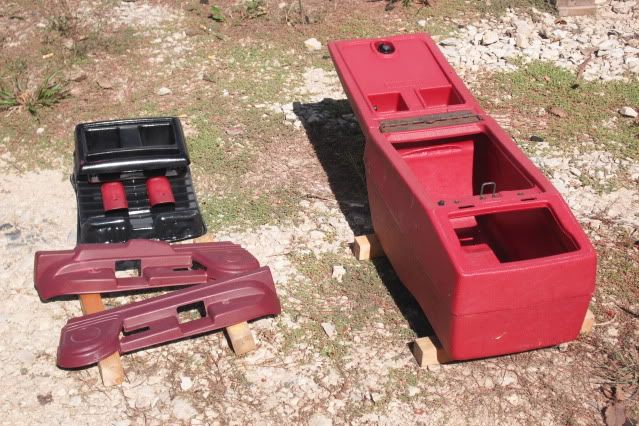 Fabbed up a mount for my battery isolator and remote inverter.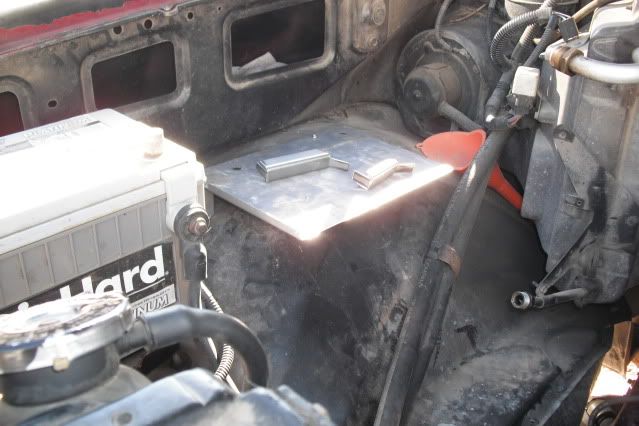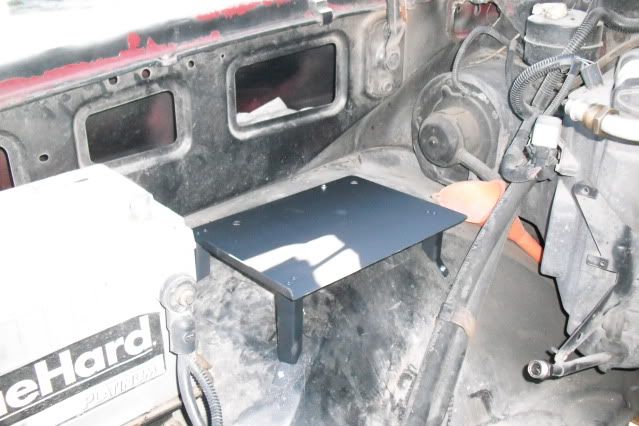 With the body now at the height I wanted it, I knew where to mount the new bumper. I just had to build it yet. So I busted out the welder again and here's that.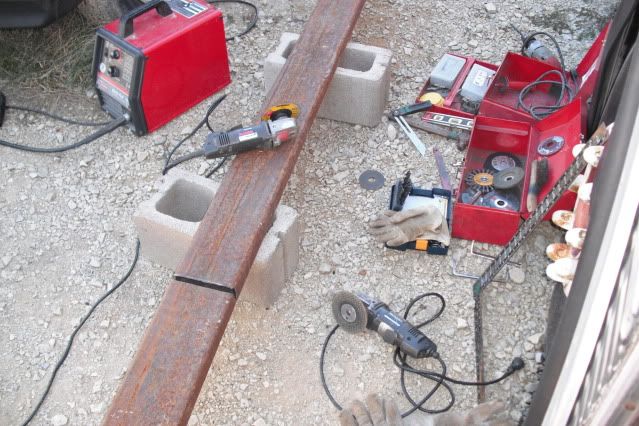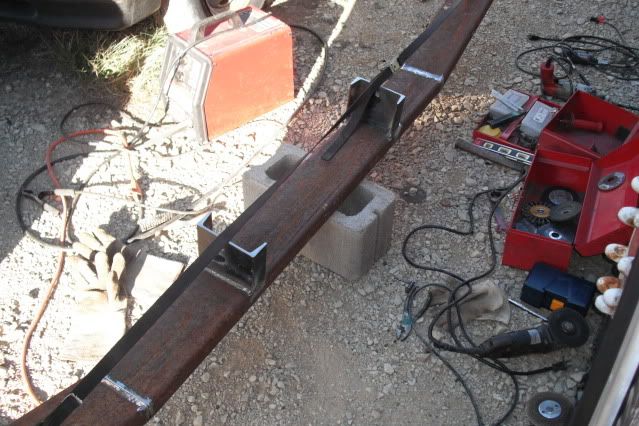 And a heavy bumper deserves a heavy winch. 1200 pound hydraulic. Tucked in under the truck. The bumper is now 3/8 of an inch closer to the truck than the factory one was.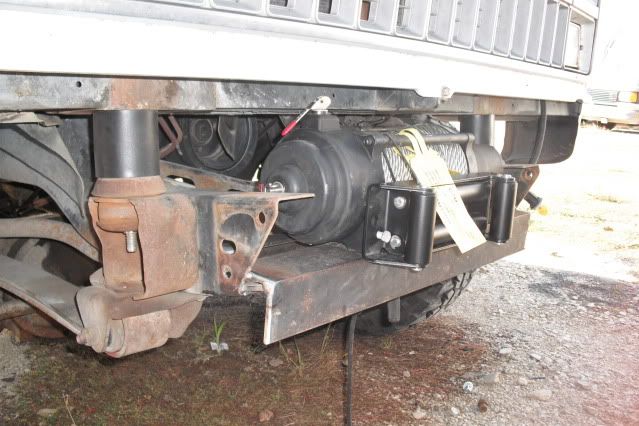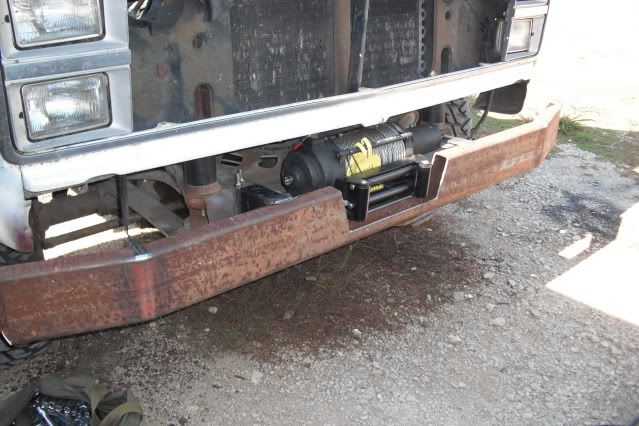 And more bumper to keep the zombies outta the radiator.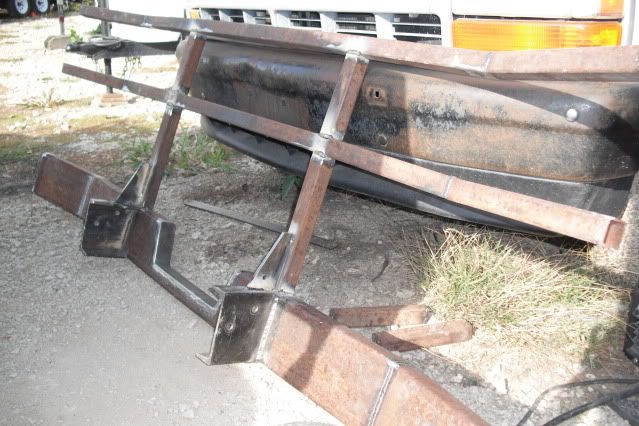 Had to mod some lights to accept the stock bulbs so I'd have blinkers.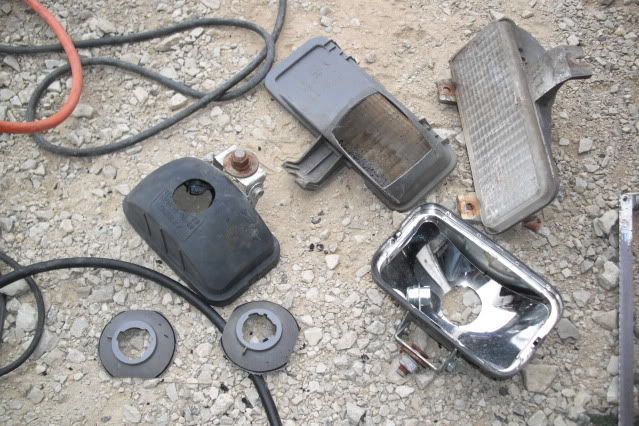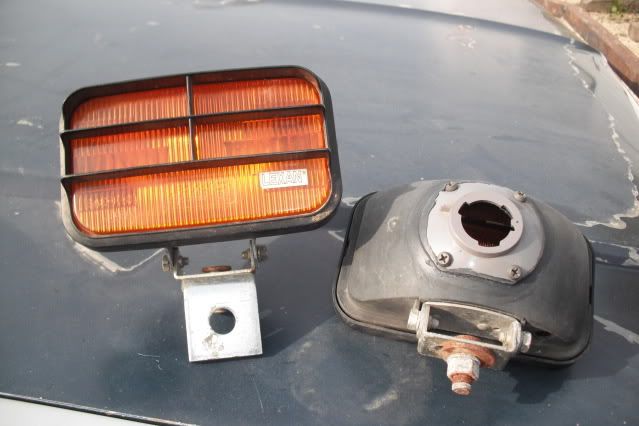 Some primer and paint and we got this.
As it turned out, a guy backed into it just yesterday at the mailboxes. He said it was very solid, lol. Fortunately it didn't hurt his little S-10. I think he just hit my tow hooks (installed after the last pic), because I can't even see a scuff on my bumper.
Well that pretty much brings us up to date on BOV progress. I'll update this thread as I waste more time and money. Questions and comments welcome.
TL DR; That's why there's pictures.