Well this is my build thread its not going to be fast, I'll do some when I have time and money. Enjoy and suggestions are more then welcome.
Also its my daily driver so I will not be going to crazy with the build.
THE BUMBLE 98 classic 4.0 Pre moding.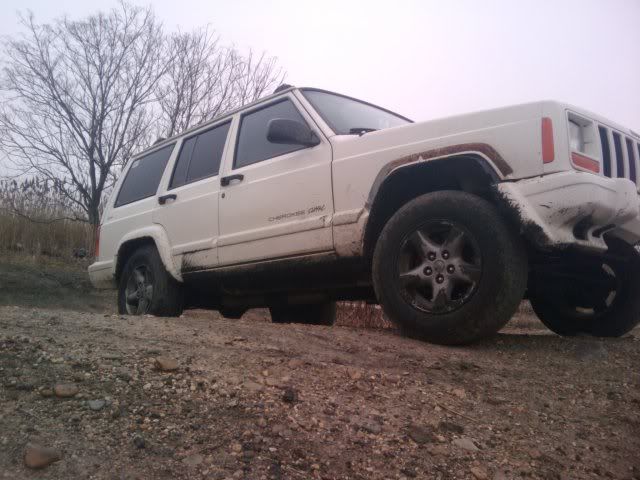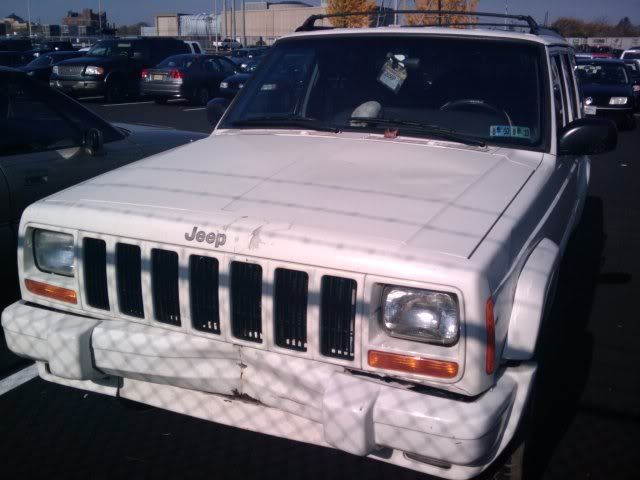 Things done since bought.
- Changed all fluids
- New plugs
- Changed all fluids
- New sway bar bushings
- Started getting read for new bumper (pix below)
Work planned.
- Rebuild NSS
- Home brew cold air intake.
- 2.25 Inch Complete Budget Boost Kit w/ (4) Skyjacker Hydro Shocks ( just ordered)
http://www.4wheelcustoms.com/ProductDet ... ?ID=193477
- New tirez
- fab a rear bumper
- fab safari rack
- Off road lights
Well I Finley started some fun shit today that inspired the build thread.
Started getting ready for my new bumper being made by double_ot_x ( a member of Jeep Cherokee forum )
Removed the stock bumper ends,trimmed the wheel well plastic and removed oem driving lights.
Sill have to move the horns and vacuum ball,but I'm liking the look so far.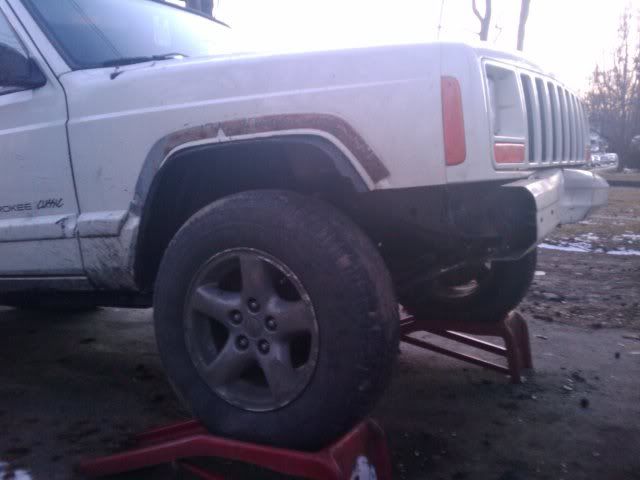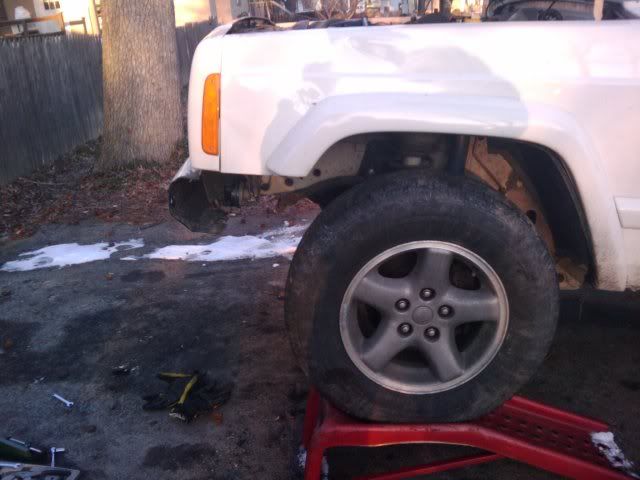 The wheel well liner I trimmed off. ( may yank it all and rinoline the wheel Wells)
Can't wait for my new bumper,this has got to go.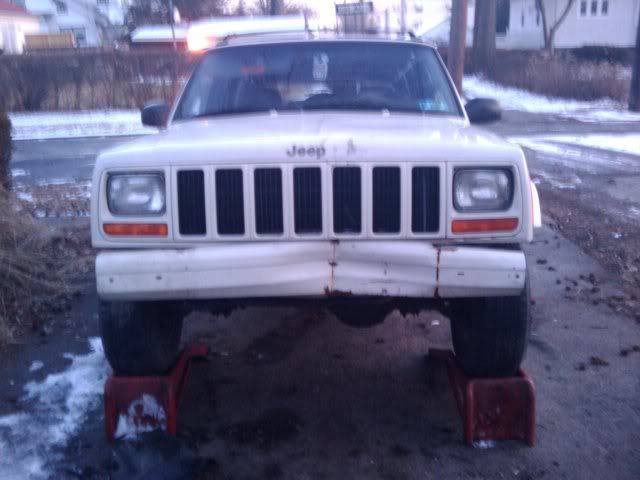 Well it started getting dark so that's all for today.
More to come.
Enjoy, mock, laugh, suggest, whatever.
Cheers
Bill-