I thought it was time somebody made a damn 4x4 thread on here!

And no, not just Jeeps, but all 4x4 trucks, Jeeps, and what have you are welcome to post pics, stories and what ever else that is related to our beloved 4x4 vehicles!
I'll start with an old pic of my jeep when I first got it. Nothing much, but hey, that's when it was fresh
It's a 1991 YJ.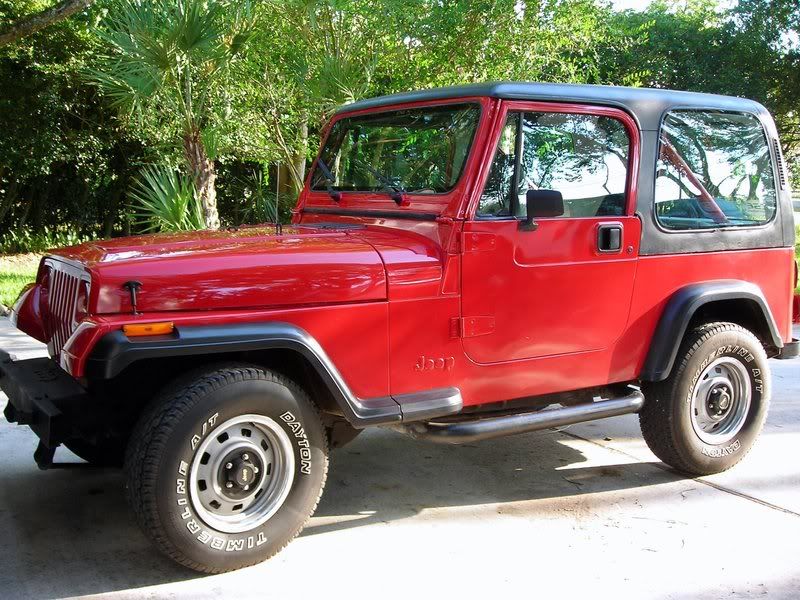 Here's a link to my thread on making my own Jeep Bumper!
http://zombiehunters.org/forum/viewtopic.php?f=39&t=31491
Maybe some of you with the YJ and older model Jeeps can try this design, it made one hell of a good brush bumper!
It has been raining
a lot
the past few days so I've decided to go mudding tomorrow.
There will be pics!