Edit: I changed the name of this thread to include ANY motorcycle, scooter or BO Bike project. Please feel to post pictures of your bike mods/loads so we can see, learn and have fun. There is a greater interest in motorcycles due to gas prices. If your bike has an engine, it its a War Bike. Who wants to ride
just
a motorcycle or scooter. In these changing times transportation is the issue, not what the transpotation is. Dual Sport, Harleys, Street Bikes and Scooters, lets enjoy the title of War Bikes while we can before we have to change it to War Donkey Projects.
First and most important is SAFTEY. Do not go cheap on your safety gear or training. Consider it proactive life insurance.
DK
_________________________________________________________________________________________
Here is my XR650R, street legal daily rider as I go through the process of adding gear to support long road/off road trips.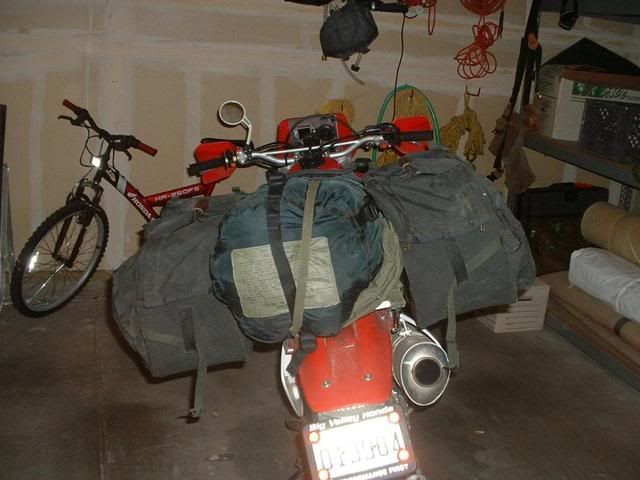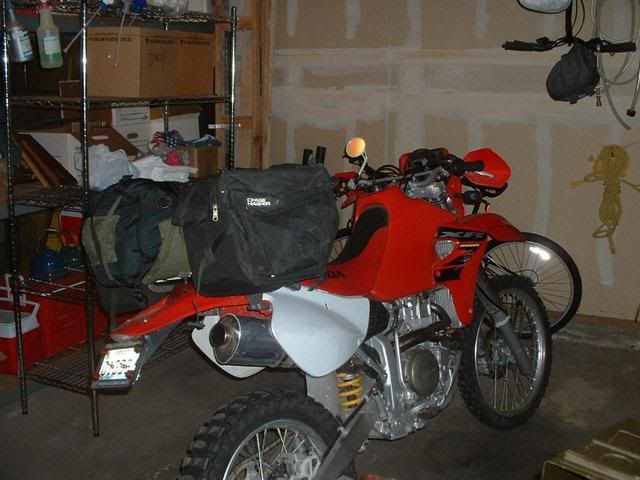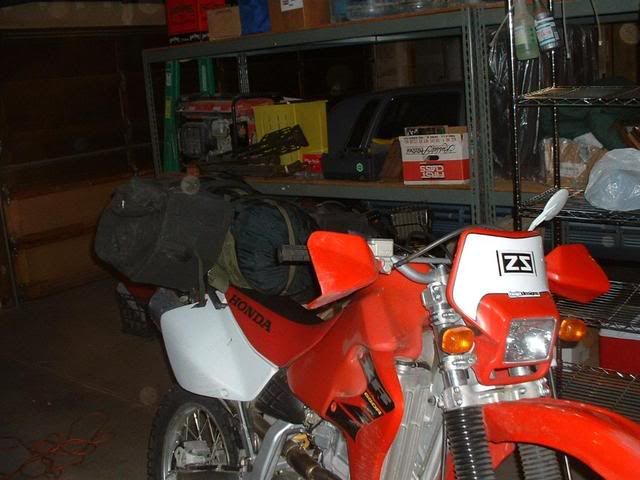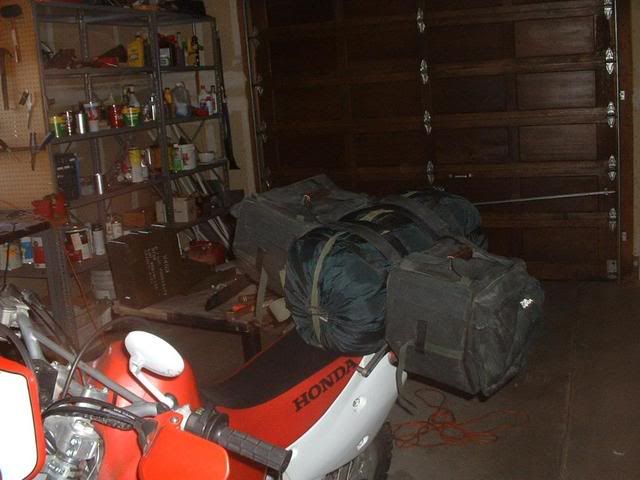 I've been talking about it for awhile now. jeepinbandtrider really got me off my ass with the pictures of his kickass KLR. So today I lashed my MSS/shelter roll onto the cargo rack on the back of my bike and I think it will work fine. I added my old Chase/Harper saddle bags I had made for me back in '93 for my now dead GPZ1100. I will be able to lash everything down well enough to keep it in place but I have no idea HOW BAD the added weight will affect handling. I know it will but I need to know by how much before I'll take a load like this for a long run. I'm sure it will not be at normal 'XR speed'. I need to do some adjusting but this is the general idea.
So tonight I'm going to take the MSS for a run for starters. I know the XR was not designed for this but it is a good bike and I'm (mostly) a safe rider. I thought I'd share my pictures.
Wish me luck,
DK