Ive been in the fire/ems field for 8 yrs and have always had a jump bag. I get a new one almost every year (this is my 7th set up i think). Anyhow, because of my EMS background, the contents of my pack may vary from yalls on here.
This isnt the final setup, as im still perfecting where things go, but this is pretty close to being final.....for now lol
On to the pics!!! - click thumbs for larger versions
-i consolidated 3 bags into this one.....kinda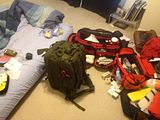 -picked these up this morning to go in the red handle drug module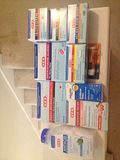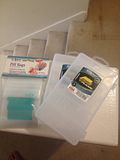 -my G36 hopped in the pic lol
-pill bottle is more scalpel blades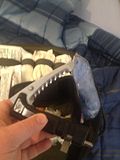 -this is part of where mine differs.....tons of 4x4s, abd pads, coban, cravats, and kling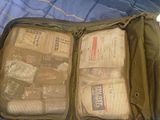 -sam splints of different sizes and reflective traffic vest, also a sam splint guide. Top mesh pocket has bio bags and trash bags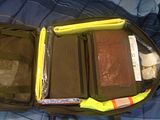 -bottom cinch pocket has adult BVM and suction device
-diagnostic pocket: ears, bp cuff, glucometer, basic corpsman kit, notepad, pen, sharpie! Thermometer(hypothermic), and probe covers.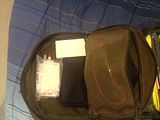 -airway module. OPAs, NPAs, lube, size 4&5 kings, suction bulb syringe. BCS tucks in there too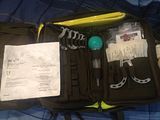 -drug module with OTC meds seen above.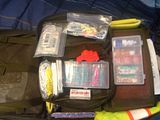 -adult collar, trauma dressings and burn sheet sit in long pocketbehind airway and drug modules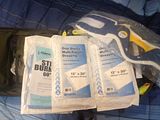 *ITEMS STILL ON ORDER*
-Disposable fiberoptic laryngascope & mac 3&4, miller 3 blades
-tube tamer/bite block
-more gloves
-skin stapler & staple remover
-alcohol & bzk preps
-bandaids
-sharps shuttle
-emesis bags
-ring cutter
-sting relief pads (benzocaine)
Let the comments begin