This is my first "please review my _____ " post so in ZS fashion I'd like to hear what you all think. I am an EMT but usually have a fully stocked unit at my service. I'll update this with my first aid kit at a later date.
This kit is my front line trauma kit for my vest of gets tossed in my pack when I am doing SAR (and not in the role the medical officer).
Let me know what you think, it fills the pouch pretty well but I can probably squeeze in a little more.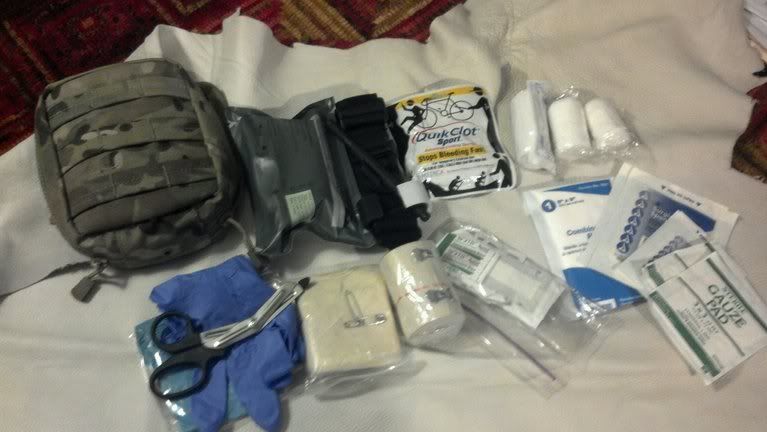 1-Small Bio Bag
2-Pair Gloves
1-Small Shears
1-4" Izzy
1-CAT TQ
1-QuickClot Sport
3-Roll Gauze various size
1-Triangle Bandage
1-Ace Bandage
7-Gauze pads Various Sizes 5x9 down to 3x3
1-Role 1inch tape
Small platic bag of assorted band-aids, Tylenol, Ibuprofen, alcohol pads, etc
*Not pictured but part of the kit pocket face shield
Anything I'm missing? I keep trying to picture what I would need in an emergency when I don't have my full BLS bag, unit, and crew with me. Thanks!