Drop leg.
Bag: North American rescues CCRK. (paid forward to me from a great ZS member I need to remember)
Good pack has held up to some abuse from me and I believe a ton of abuse from its previous owner.
Roomy for what it is, I'm working on better use of space.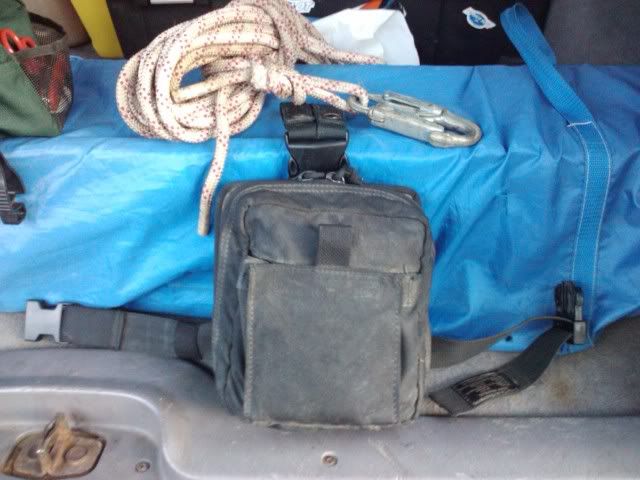 Outside pocket simple boo boo fixes some ointments and butterfly stitches.
Main compartment.
• 2x 4.5 kerlix
• 2x 1in kerlix
• 2x Gauze
• 1x crappy wire splint
• 1x eye wound kit
• 1x flattened duct tape
Bottom flap
• 5x 4x4s
• 5x 3x8 non adhering dressing
• 1x shears
• 1x small pill bottle of aspirin and advil
• 1x multi tool SOG or leathermen
• 1x small led light
• 2 sets of rubber gloves.
• 1x bandage tape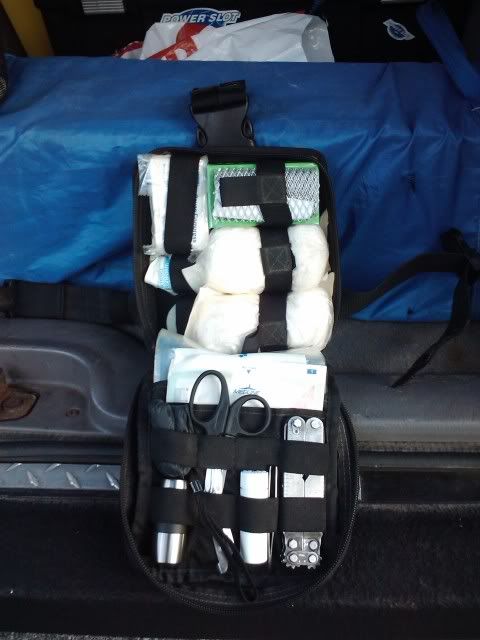 Jeep FAK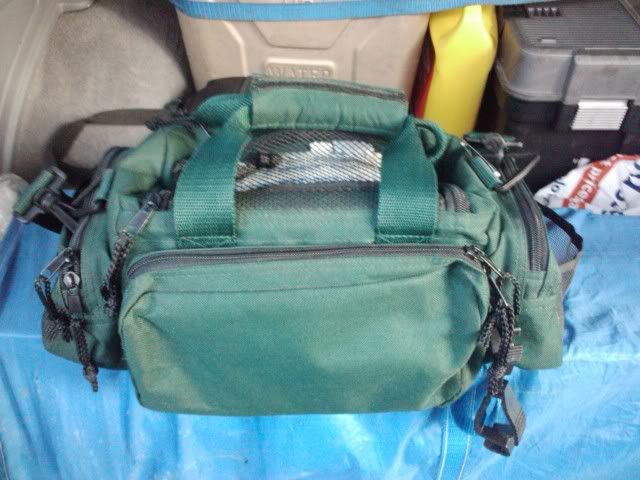 (DETAILS LATER.)
Both packs usually live in my jeep and the drop leg goes on hikes, shoots, urbex and other random shit.
I'm no high speed medic so all suggestions welcome.
Certs: first responder, CPR for the professional rescuer(hay that's what the card says) and some fire/rescue certs.
Enjoy ripping my kits apart.