I was going to include this in the GHB post, but I decided I wanted it to have it's own thread. I carry this attached to my GHB most of the time, but it also goes on my leg for hikes and such.
The pouch is a StatPack brand traverse leg pouch from
Chinook
: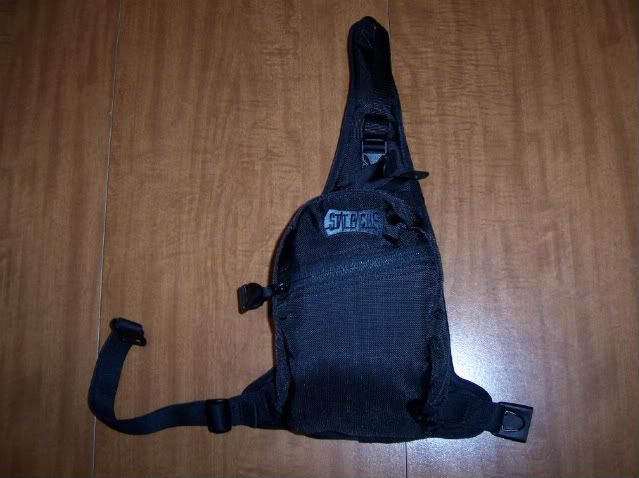 The pouch opened, notice the "flaps" on the inside to keep the contents from spilling out when you open it up:
In the front pocket I have some antiseptic wipes; band aids; antibiotic; one sunscreen application; alcohol preps; butterfly closings; and disposable thermometer: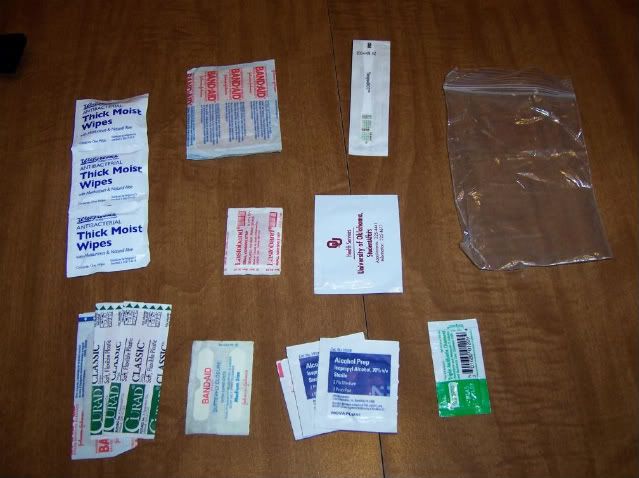 In the main pouch I have nitrile gloves; small Kerlix roll; tape; ETD; trauma shears; disposable scalpel; sutures; Z-pack gauze; 1 Watergel 4x4 Burn dressing; 1 packet ORS; topical antibiotic packet; antibiotic/analgesic burn ointment; 1 stick lip balm; 2 sterile saline; 2 gauze 4x4s; 1 extra large band aid; alcohol preps; 3 band aids; 2 Chloroprep ampules; and one allergy med
This all stuffs pretty tightly into the pouch. Once again, I am sure I missed something, so please let me know what you think.