Tiny Little FAK.
I have been working on posting my FAK for the 72-hour BOB but first I wanted to post my tinny little FAK. I take this on day hikes and short trips. Everything must be able to fit inside this little pull-out. This is small and not meant to replace a larger FAK. Just something that is very small and light weight.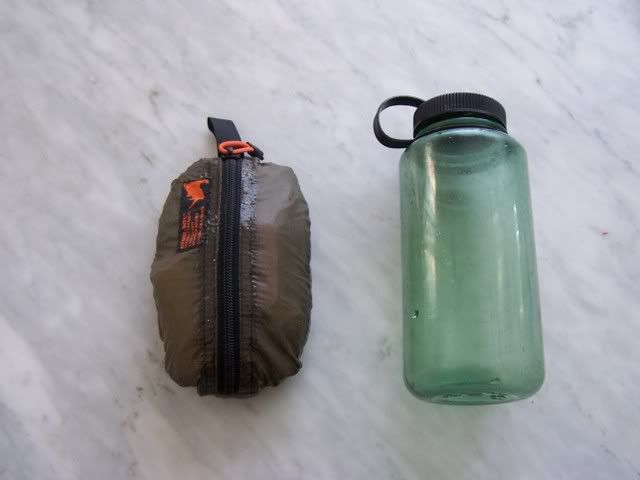 1. Roll of gauze.
2. Chap stick
3. 4 cough drops
4. 12 tabs Rolaids
5. 11 tabs Imodium AD.
6. 3 tabs Gas-X
7. 6 tabs Benadryl
8. 4 tabs Tylenol
9. Povidone-Iodine Ointment packet
10. Neomycin packet
11. 8 Alcohol swabs
12. 2 Moist Towelettes
13. 2 Benzalkonium Chloride Towelettes
14. Sting relief pad
15. Tweezers
16. 2 safety pins
17. 20 Aspirin
18. 20 Advil
19. 4 3x3 gauze pads
20. 1 2x2 gauze pads.
Update total now 5
21. Deep woods off towelette
22. 3 strips 4 5/8 x 3 3/8 Moleskin padding
23. QR stop bleeding powder packet
24. Small tube of Liquid Bandage 10 applications
25. 5 swabs
26. 3 corn pads
27. 2 Callus Cushions
28. Small roll of medical tape
29. 19 Band-aid sized from very large to small with preference to larger sizes.
30. 5 sutures type bandage
31.
UPDATE: Two 2x2 gauze sponges.
I think everything is properly listed. I don't really have anymore room for additional items. Maybe I can squeeze in a pair of those medical gloves. Have a box of them around some place. I gave up on those little packets of Advil and Aspirin. Got too expensive to replace as they are always used up by friends. I tend not to use any of that stuff unless real sick or hurt and even than it has to be ugly. If anyone has any suggestions I am all ears but keep in mind that all items must fit inside that little pull out.