(edited 5/3 while fully awake)
I pull this from another thread here on the board as it seemed to be a derail over there.
So - is one of the so-called trail friendly radio still good for use as a primary disaster communication set?
What is a good disaster communications radio?
Battery powered is a must - internal battery = better?'
low RX current - under 70 mA minimum
Reasonable power out (5 to 20 watts)
sensitive receiver due to likely use of a compromise antenna
Wide band RX (for SWL) with narrow bandwidth (appropriate for the mode in use)
Small form factor / low weight
Simple controls CW and SSB - Psk-31 could a real plus.
Internal tuner and SWR bridge internal - again due t possible compromise antenna.
What say you?
************************
I found this site -
http://www.lnrprecision.com/
that carries Trail Friendly Radios.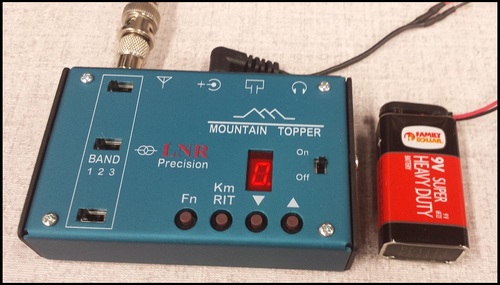 Specifications:
Three bands, 40M, 30M, 20M
Receiver:
MDS: ~0.2 uV
Small signal band width ~ 500 Hz
Audio output limited to ~ 1200 mv p-p
Headphone output, 16 ohms min recommended.
Transmitter:
2.5 watts @ 9 volt supply typical
Spurs -50 dBc or better
Size:
3.8" x 2.7" x 1" (LWH) - a deck playing cards are (poker size) 2.5 × 3.5 inches
Weight:
4.4
ounces.
Power requirements:
6 volts minimum, 12 volts maximum. So, 8xAA NiMH for power and a precut antenna.....BAM - fun.
Receive current:
~ 35 ma, no signal.
Transmit current:
~ 400 ma @ 9V, 20M
~ 550 ma @12V, 20M
(transmit current is slightly less on 40 and 30 meters)
DDS VFO for full band coverage...good stuff.
The earlier ATS-3 fit in an Altoids tin.
Uses a lot of SMD - which makes it small.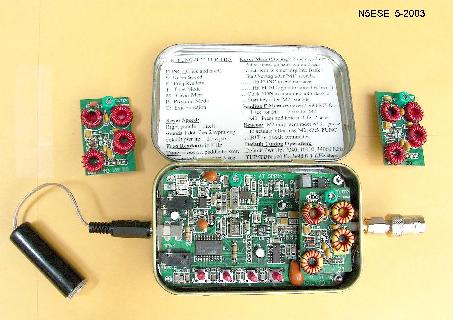 http://www.adventure-radio.org/ars/page ... /N0TU.html
good reasons to carry a small radio on the trail.