This clothesline has been super strong since I put it up. My children treat it like a jungle gym and hang on it when they think I am not looking and it has stayed firm. We did find something that could do it damage, though - hubby hit one of my posts with a tractor, snapping it below the dirt line. At the time, I thought it was the line sagging and not the post since hubby hadn't told me he had damaged anything and it took a while for the broken post to shift in the dirt, so it wasn't obvious that it was the post that was leaning until I had already purchased new line. I really like my green coated wire line, but had seen white coated wire line and thought they must be the same thing, just a different color, and maybe a change of color would be nice.
They are not the same thing: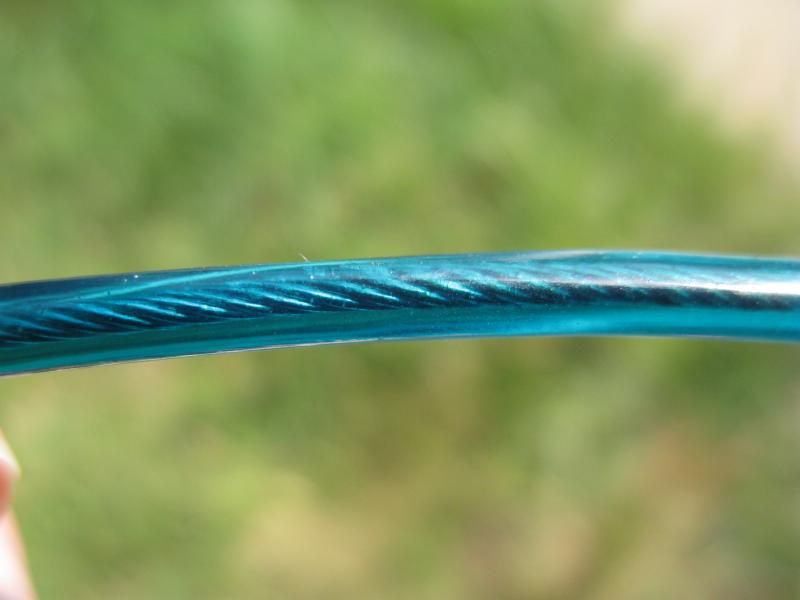 The white one kept kinking up on me and was a real pain to work with. I felt like I couldn't get it straight or taut without a lot of work. It seems to sag low with laundry on it and I attribute that to having difficulty getting it taut in the first place. My personal preference is for green coated wire.
Also, I spotted this while up on the stepladder stringing line: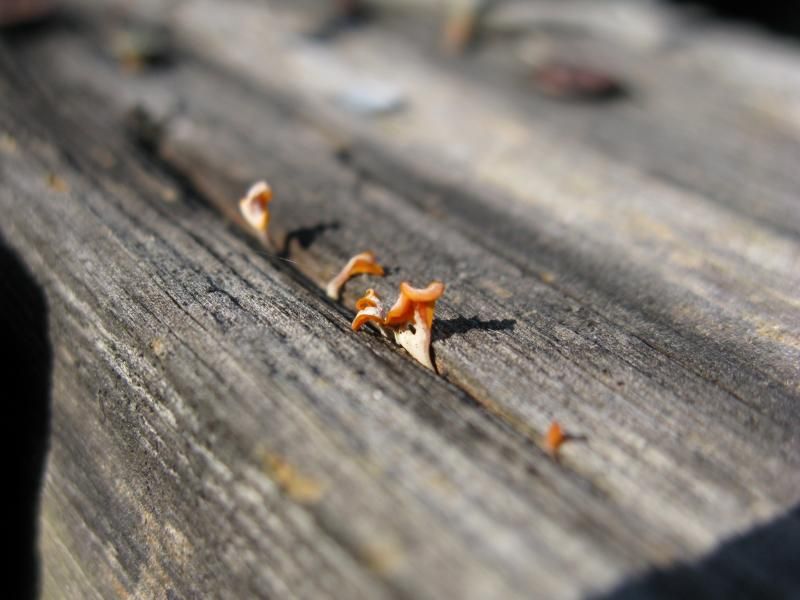 There's a fungus amongus!