.... shit just got real.
I live in one of those areas that city and town folk like to think of as "the country". They drop their problems like foxes, skunks, stray dogs and cats, deserted family pets on my road and head on out. I kill their problems that they can't settle due to cowardice and lack of moral fiber when they become my problem.
You see animals still need to eat. Some are predators and some are prey. Chicken are mostly prey to just about anything. People love keeping predators as pets. Until they don't anymore.
For a while I ran a converted barn stall as a chicken house. It was not too bad. Every once in a while something would make its way in there and I would either kill it or it would kill a chicken or two. The more I increased the security of the stall the harder things would try to get in. So far I have killed three house cats, 1 (maybe two) foxes, two possum and one dog. I have lost 11 chickens and 18 chicks. They were literally prying nailed boards out of the wall and digging over eight inches down in a tunnel to get at them.
They were winning. The chickens were that close to going out forever.
Then I made a decision to commit more resources to the fight. I had seen chicken tractors but did not trust the design. I needed a way to keep them from tunneling in and needed materiel that is impervious to prying. I looked at a picture, guestimated all the sizes, went to lows, bought some stuff and built this: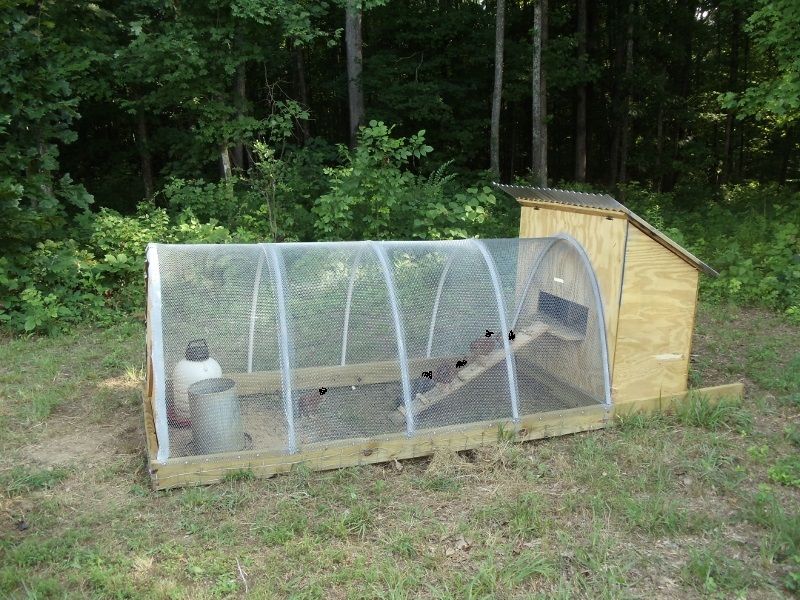 Note that the chickens are all in the witness protection program and refuse to be identified.
I made a couple of important improvements that have been life saving. I covered the entire bottom with pig wire making it impossible to get in. It has not stopped them from trying: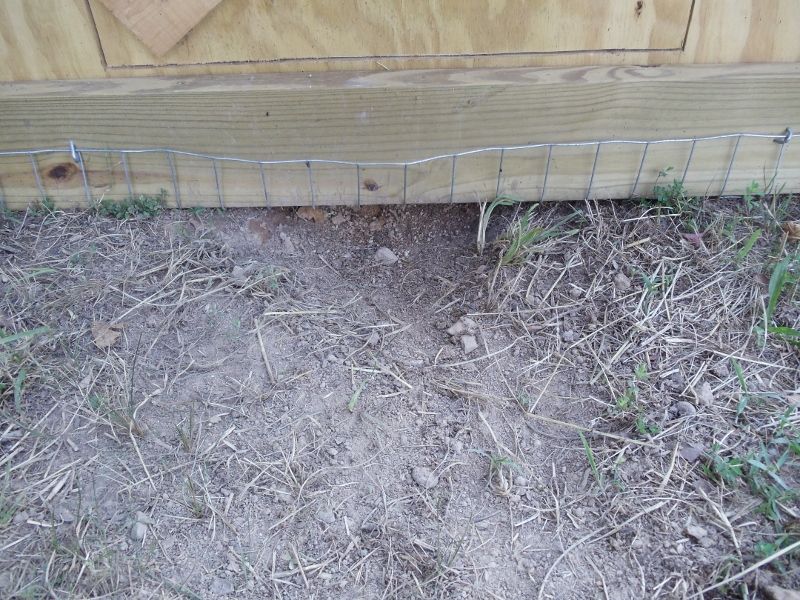 Note the tunnel and unsuccessfully pried wire.
I also made the roof out of galvanized tight wire mesh. They keep prying but they can't get in: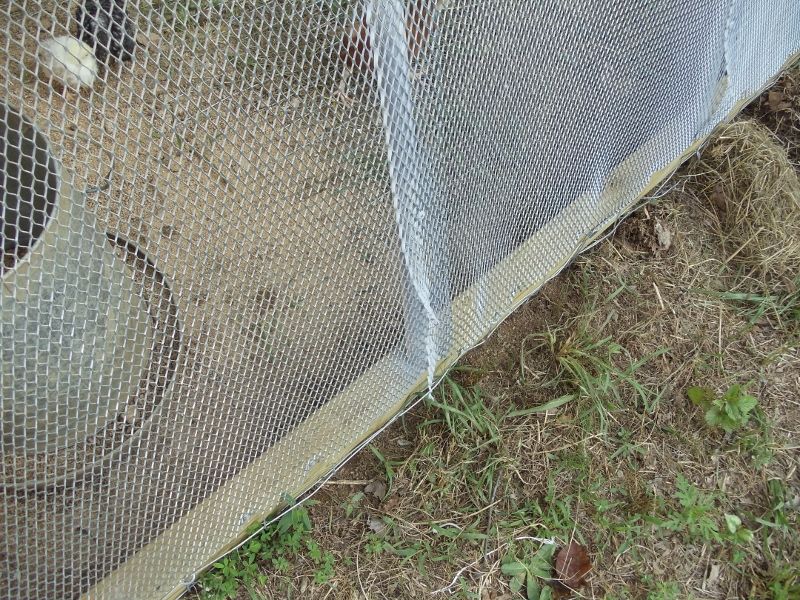 The girls are safe.... for now.