Rigid Jobsite Box / Steel Storage Chest makes a great gear locker.
I purchased this one from Home Depot about a year ago: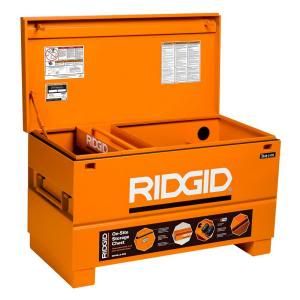 It's 48" wide and 24" deep. I spray painted the outside Olive Drab mainly because I wanted it to match my ammo cans but also so it wouldn't stand out if someone peeked through the blinds of one of the garage windows.
I didn't bolt it directly to the floor but I did run a heavy 3/8" welded link chain through the handle and lock it to an eyebolt thats anchored in the floor under the box. I also keep a bunch of archery and welding crap stacked on top to further disguise the box.
According to Home Depot it weighs 144lbs. empty and in that I have about 9 ammo cans filled with ammo plus 3 or 4 500 round sealed boxes plus 2 range bags. So as it is right now I'd say it weighs 700 - 800 lbs and I'll be adding atleast 6 more ammo cans in the next month.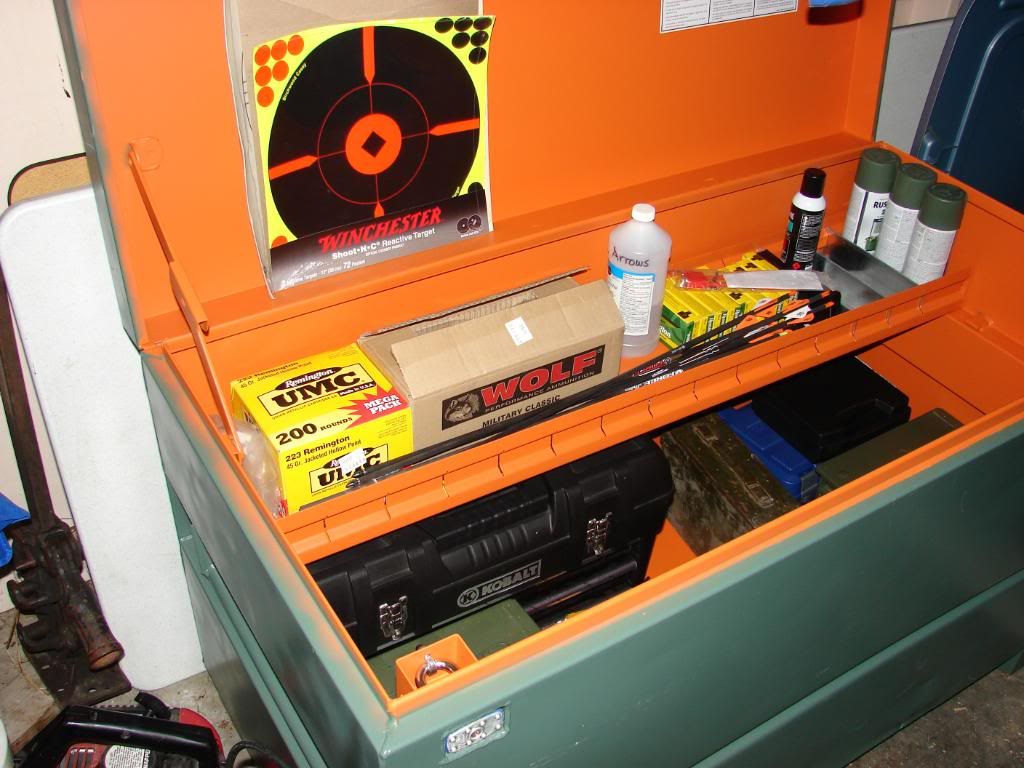 The pad locks bolt into the recessed opening and you must get the exact size pad lock that's called for. I opted to get the heaviest duty pad locks the HD had and they are keyed alike.
It has a built in deep tray with removable dividers and a hole in the bottom to pull an extension cord into. I plan on putting a dehumidifier rod in it since it's in my garage and in humid S. Florida.