Telescoping Fishing Rod.
http://www.orcsportinggoods.com/55-3408 ... g_Rod.html
" onclick="window.open(this.href);return false;
Often when intentionally looking to go fishing on a backpack outing I pack a telescoping fishing rod. Mine is a Shakespeare and goes for under 20 bucks. True a bug out is not a fishing trip but if anyone is looking for a rod system that can fit inside their BOB this is something that should be considered. The rod collapse down small enough to fit in most medium sized packs. I used a medium sized spinning reel. One of these days I will get an extra UL spinning reel to cut down pack size even more.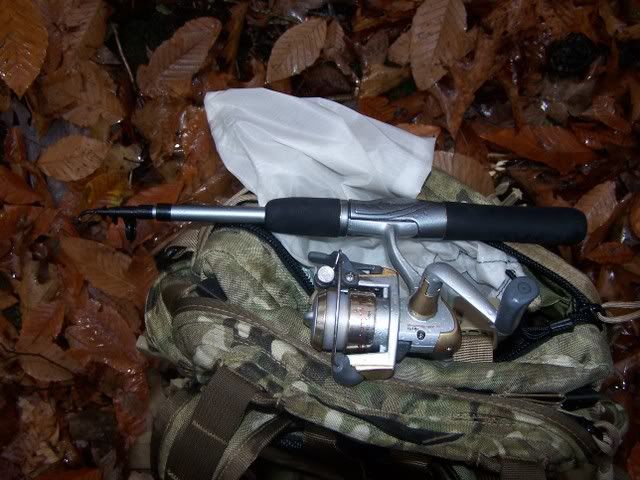 The rode telescopes out to about 6 feet. They are fairly robust but don't have a same action as a nice graphite rod. I would rate these as UL action rods.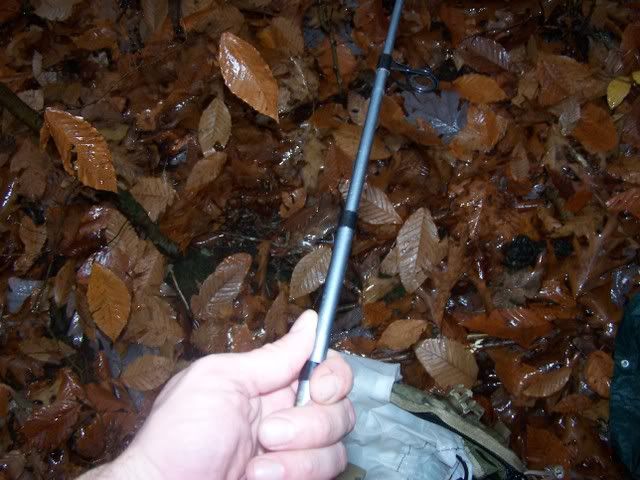 So how does it work? I did a little fall trout fishing in the rain with positive results using this system. No actual trout were harmed for this report.

If someone is looking for a more substantial fishing system than the drop line/hand casting gear that is often packed maybe a telescoping rod might work.