Hi guys.
I am trying to set aside som money to buy more camo clothing. I hunt and enjoy camping in the woods but all of my clothing for this purpose are getting old and some of it are worn out. I have my eyes on some helikon clothing which I discovered online, but I am sure there are a lot of other brands out there which are just as practical. I have always just used old army surplus clothing but studying modern military clothing it is easy to see that there has been a lot of progress. Helikon (and probably a lot of others) offers very practical solutions regarding the numbers of pockets and the placement of these. I also like that there are a lot of velcro for ZS patches
Would like to get names on other brands that offers clothing similar to helikon as this is the only brand I know of at the moment which offers military style, modern clothing at a reasonable prices. Seems like all clothing specifically made for hunting are a LOT more expensive than military style.
I am also very confused regarding what kind of camo pattern, I am currently looking into (polish)woodland, multicam and FG patterns. FG were completely new to me and might be a pattern made by helikon only? (I suspect you all know what multicam and woodland looks like
) The colors in nature varies a lot so it is hard to find something that is usable in spring, summer and autumn. I have snow camo so I'm covered there. Is it better to have brighter colors than the surroundings if you have to be either brighter or darker? I think I remember being learned that in my old army days, but I might remember wrong?
Any help on finding other brands or choosing camo would be appreciated
Here is an example of a light jacket in FG that I am considering: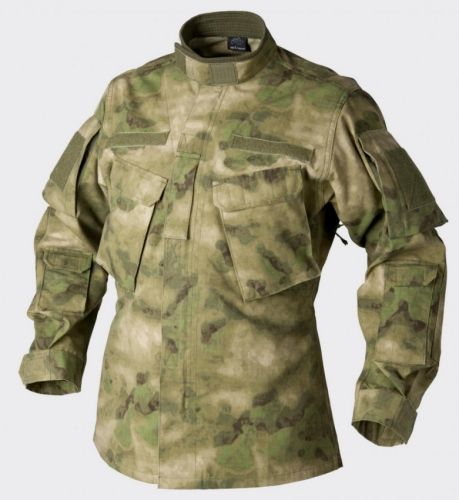 Here are a few examples of my local nature during summer and early autumn: