I view the Zompoc in a fairly simple manner. Stay calm, stay quiet and survive. To this end I feel eventually the Zom's are eventually going to be more like flies and need to be dispatched quickly, quietly without passion or prejudice, just like swatting flies. Think "The Walking Dead" on the farm when they casually got out of the truck and dispatched 4 or 5 walkers feasting on a cow. To accomplish this I have my Lobo and now my Misericordia. Misericordia or "mercy" has several meanings but one of the originals was to describe a long thin dagger or spike used to give the the "mercy stroke" to dispatch an adversary or friend for that matter. Both of these items are cheap quiet and lethal but no more complex than a fly-swatter.
My Misericordia is made from a modified pry-bar/alignment bar from Harbor Freight for 3 bucks.
http://www.harborfreight.com/hand-tools ... 31383.html
" onclick="window.open(this.href);return false;
The inspiration for such a weapon comes from a brief reference in a piece of zombie fiction called "Area 187 - Almost Hell' by Eric Lowther which is a cracking good read btw.
Misericordia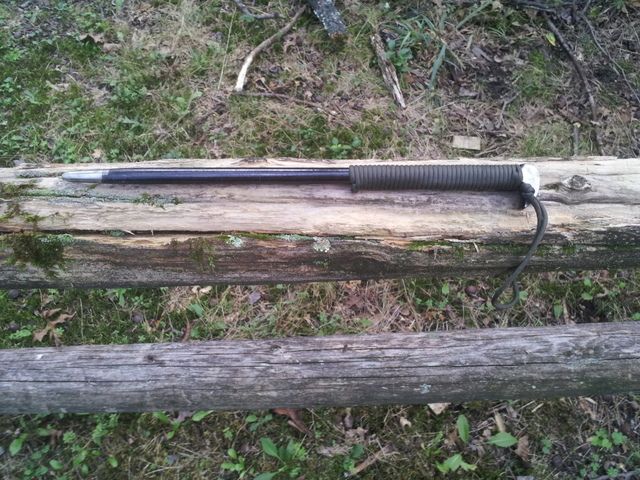 A field test of the Misericordia can be found here:
http://s1197.photobucket.com/albums/aa4 ... 5cbbfb.mp4
" onclick="window.open(this.href);return false;
And a field test of my Lobo (Lobotimizer, from "World War Z") can be seen here:
http://s1197.photobucket.com/albums/aa4 ... 61b01d.mp4
" onclick="window.open(this.href);return false;