The first one is for my 3yo, it is thin plywood, foam-core wood-grain molding, cheap leather and super glue. It is supposed to be the sword from "jake and the neverland pirates".
Sword show on right side of pic-
My version-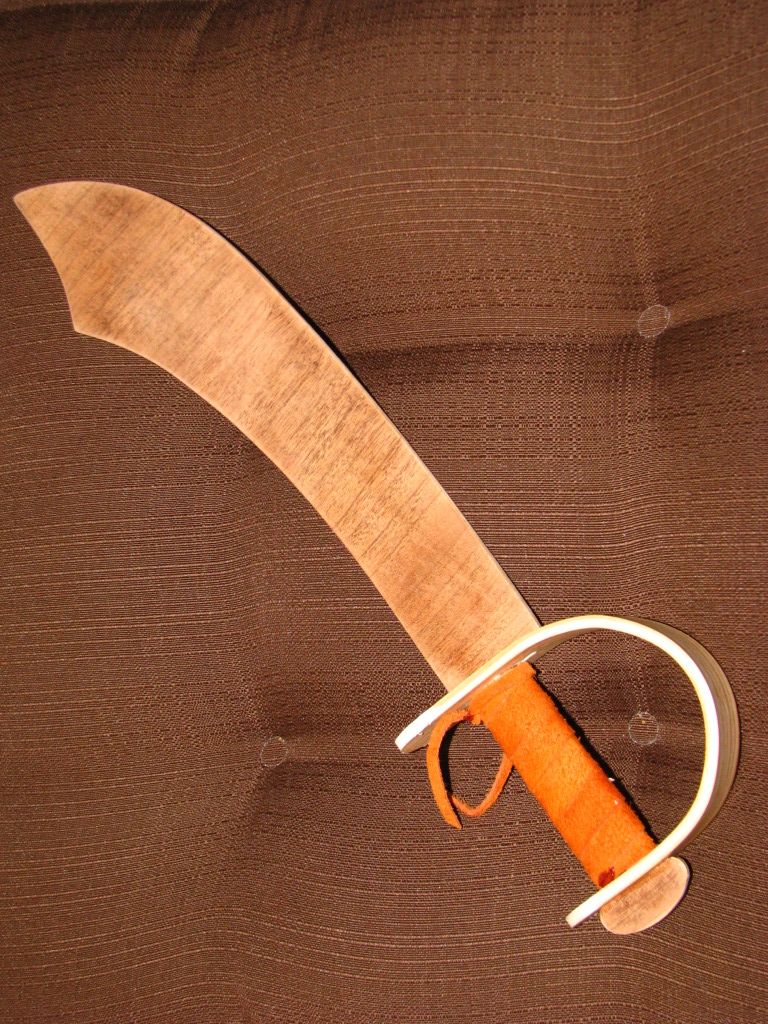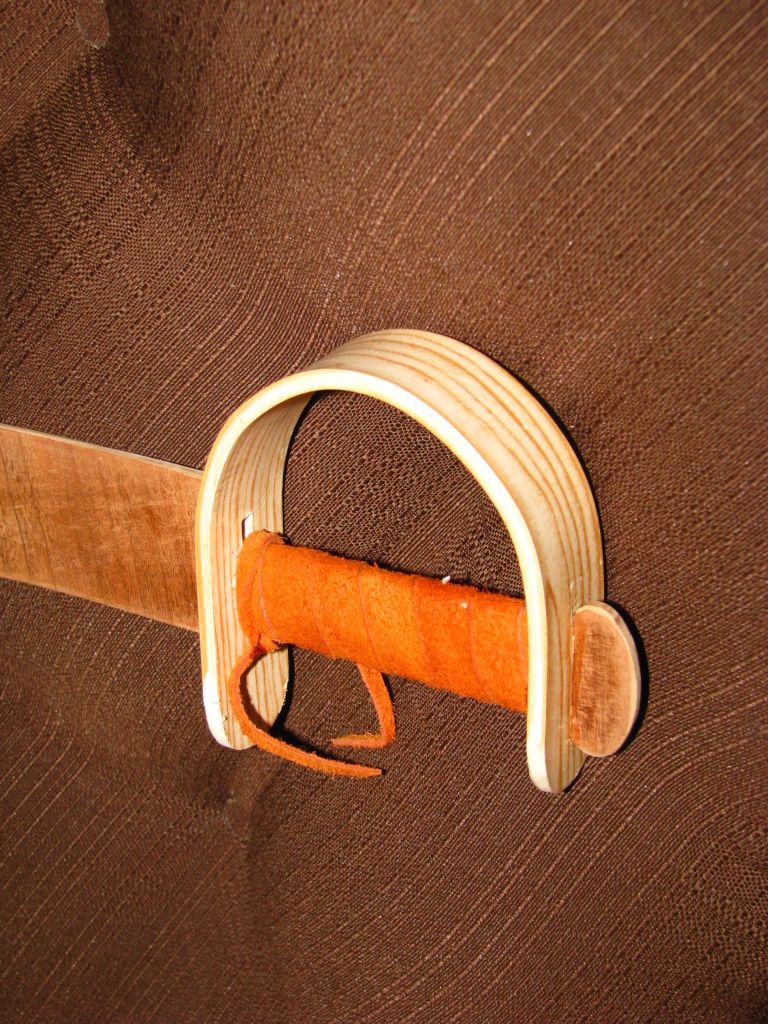 The other two are basically fantasy weapons as well. A couple of buddies asked for "zombie killin' weapons" so thats what they got. The machete/short sword is for an asian man or unknown origins, so I found some chinese words that say "Zombie blade" supposadly... I'm going to tell him it says "cat cleaver" though, for shits/giggles.
It started life as a schrade machete, but has been heavily modified.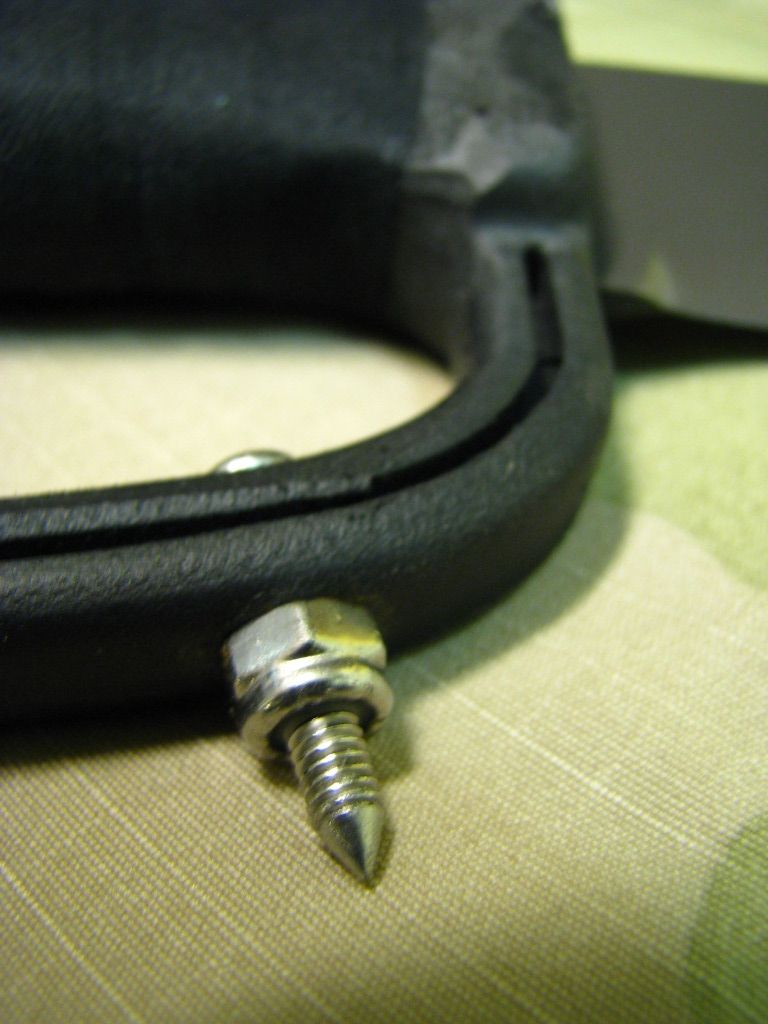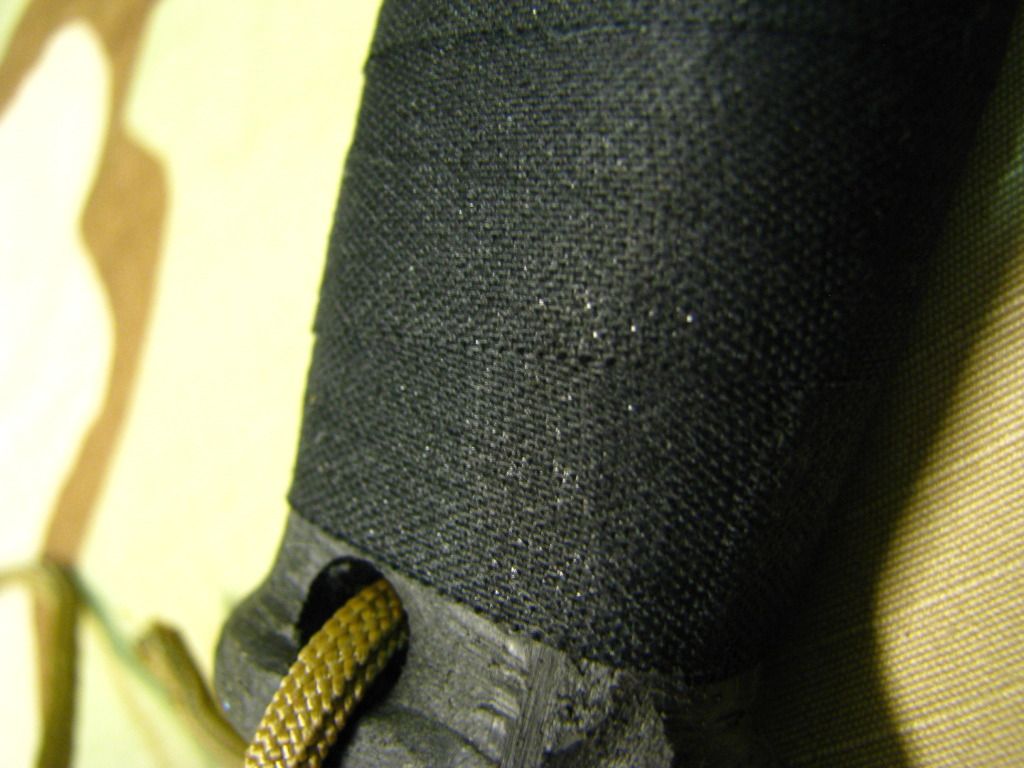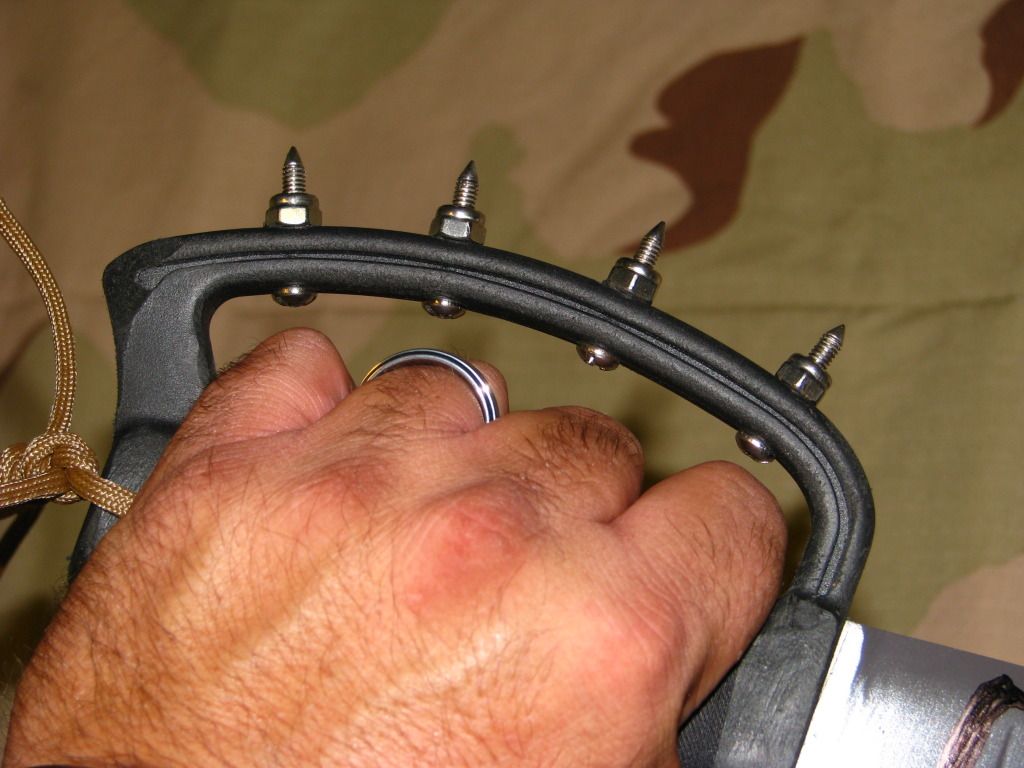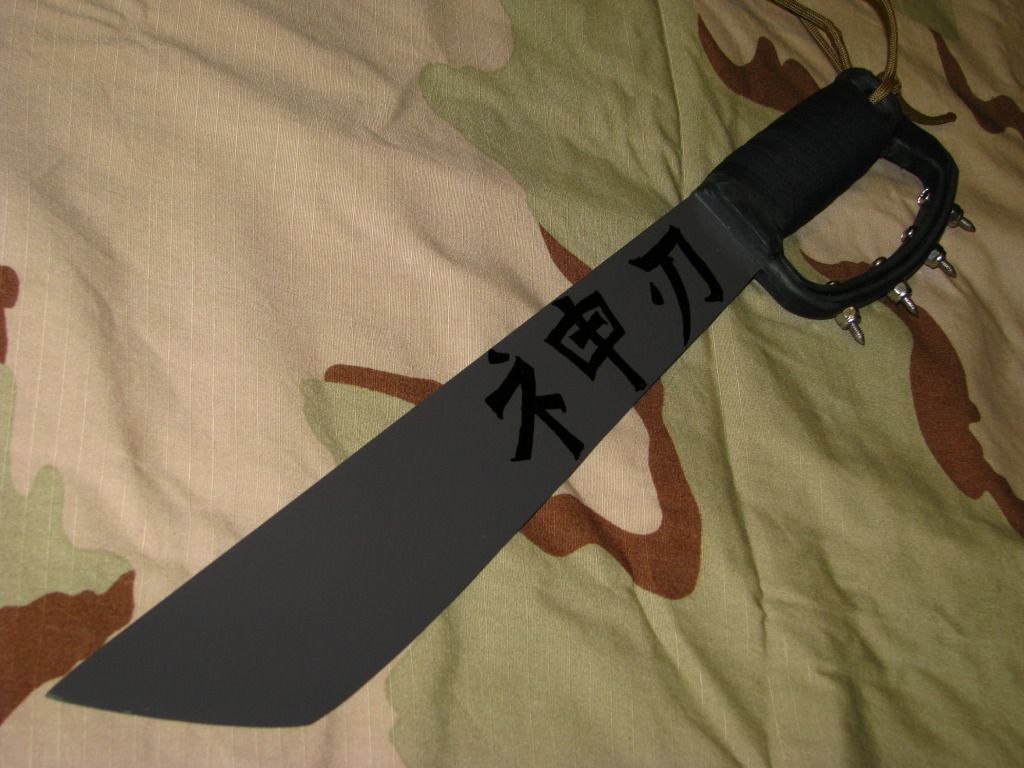 Reshapped the blade, from hollow ground to convex. Changed the tip drastically to give it that asian flare. The grip was way too fat, ground that down & added sports tape, the guard is festooned with sharpened stainless steel bolts, the pommel is reshaped to a less stupid look, it's painted with "non-glare" paint, and is shaving sharp.
This one... pretty much speaks for it's self-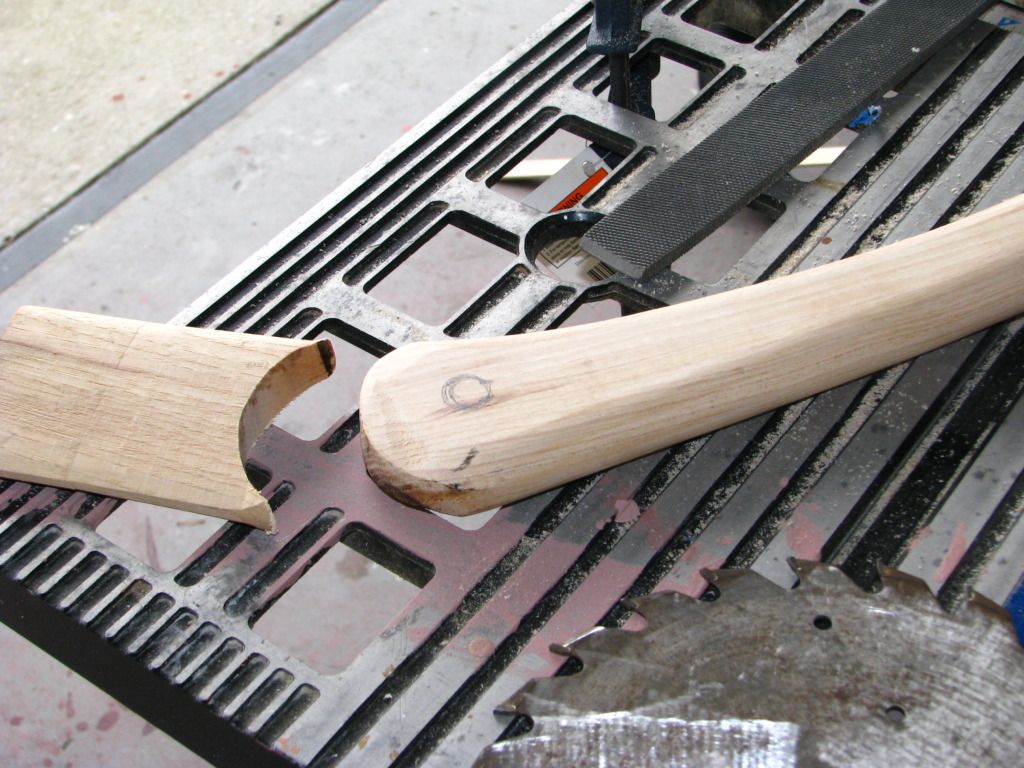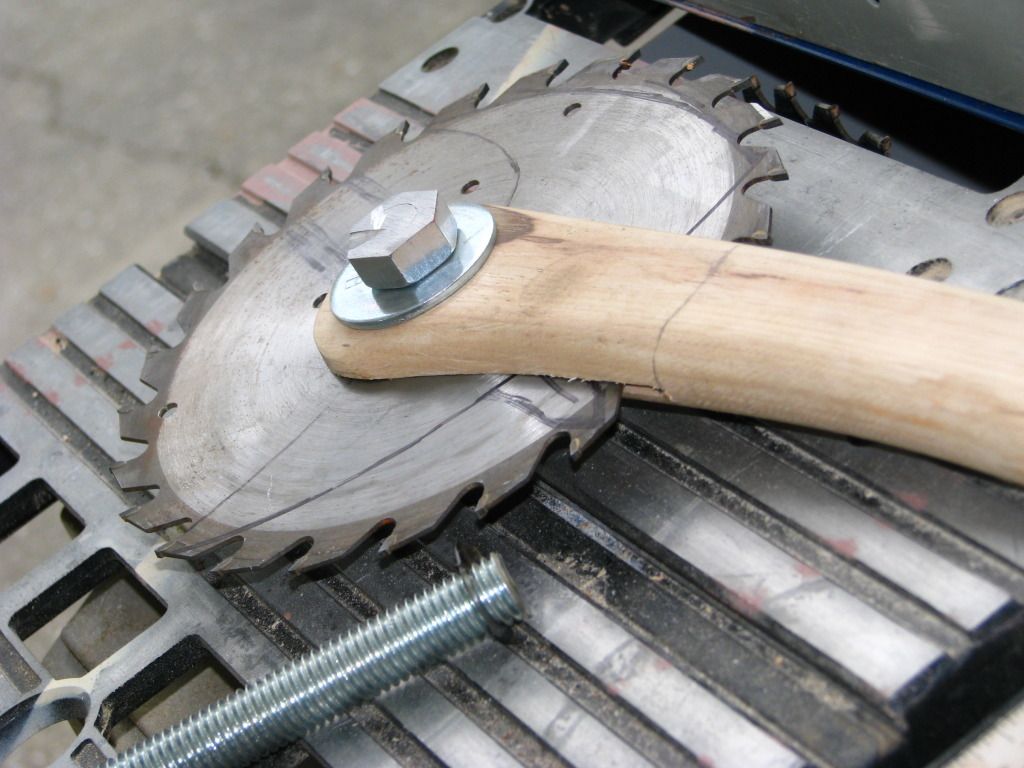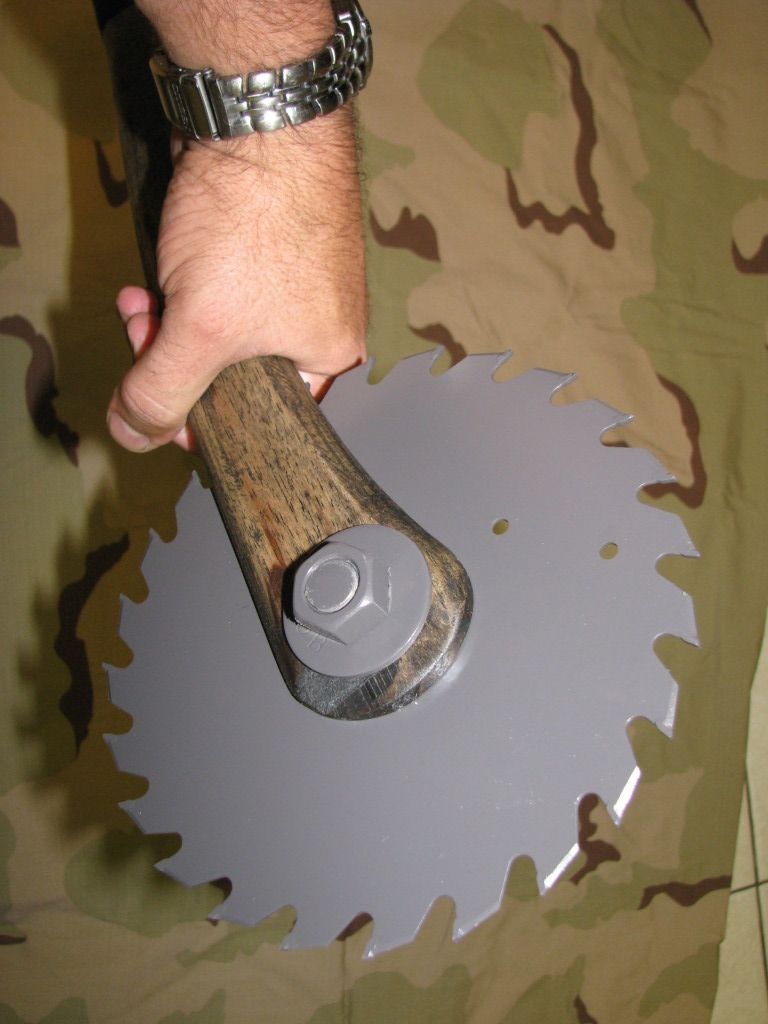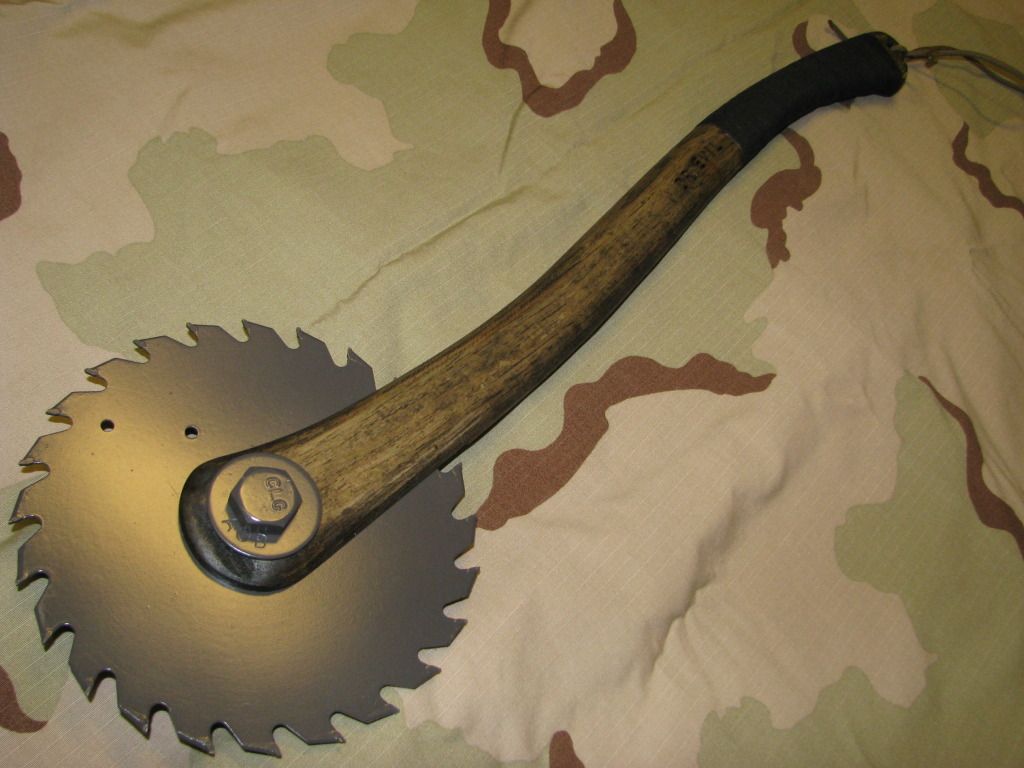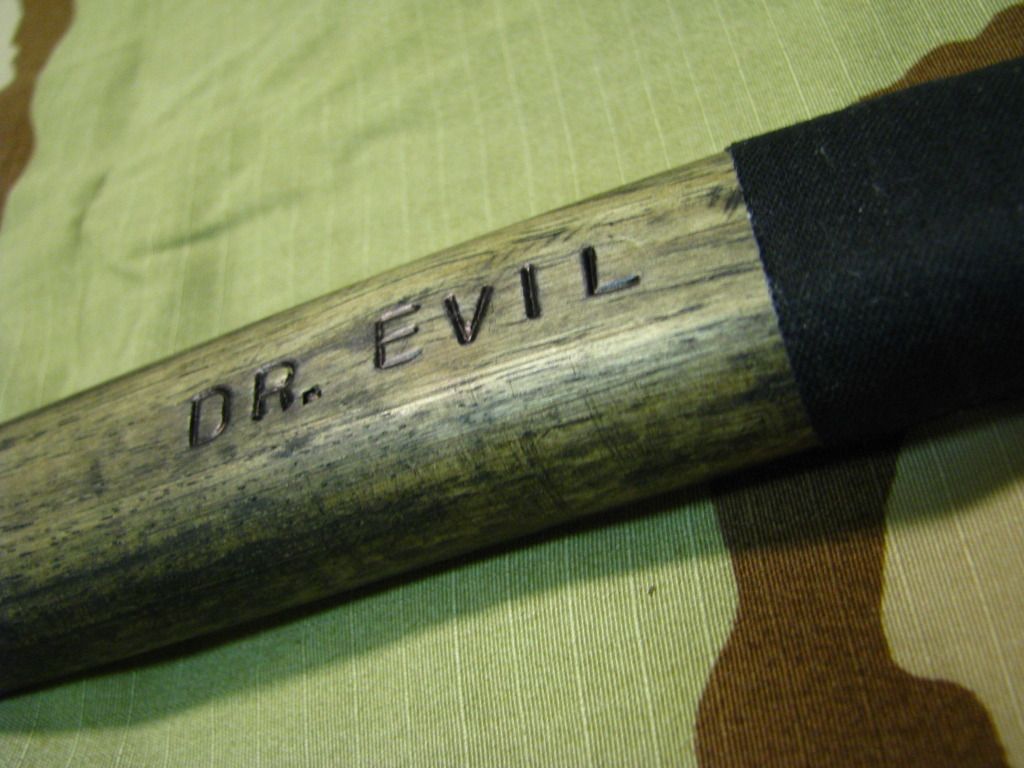 Yeah, thats a 5/8" bolt, through a cut-down axe handle, with an 8" edge-sharpened circ saw blade on the end.