Well, like a lot of us out there, the big blast of snow hit us last night, dumping about 12" where I live, more in the areas surrounding me. The local news pundits have been screaming about the incoming wave of "white death" (as one reporter called it) for three days.
Here are some pics: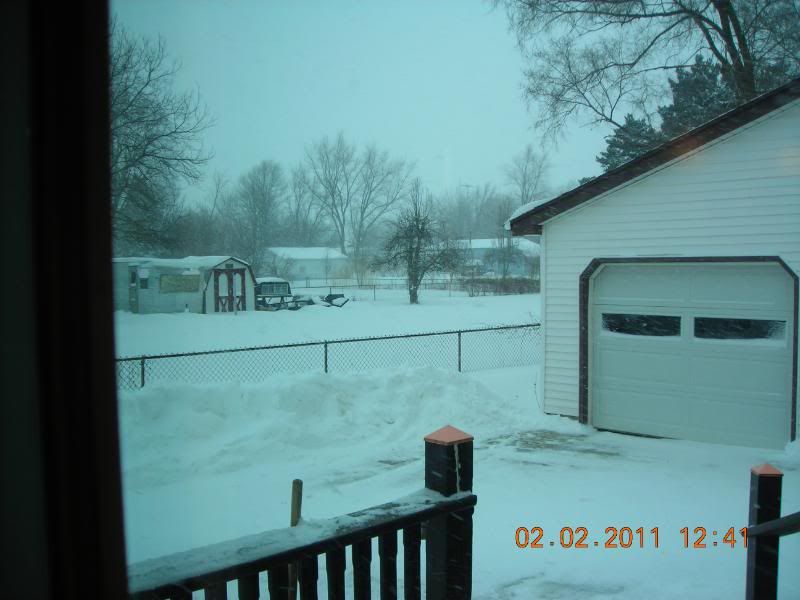 Out my back door after we had plowed. This is where my truck had sat all night.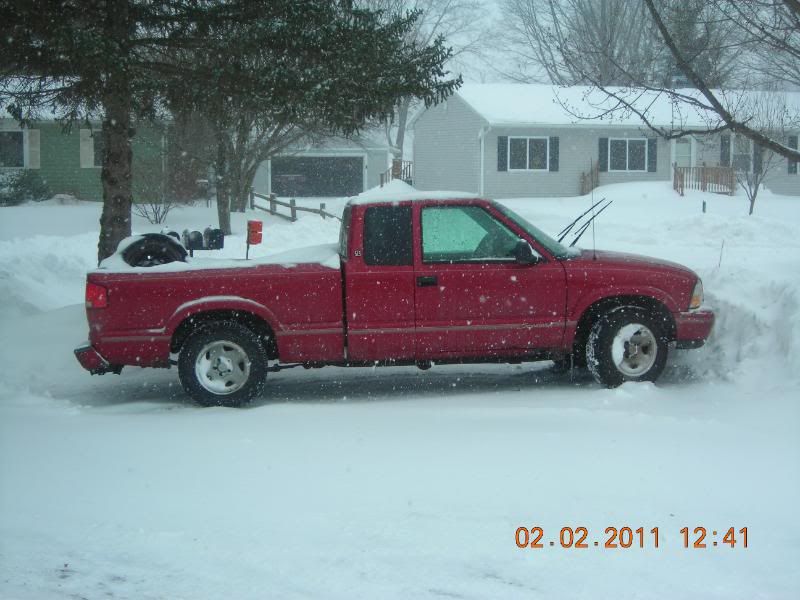 My truck moved into it's new berth after plowing. Snow is still coming down. More on the wipers in a bit.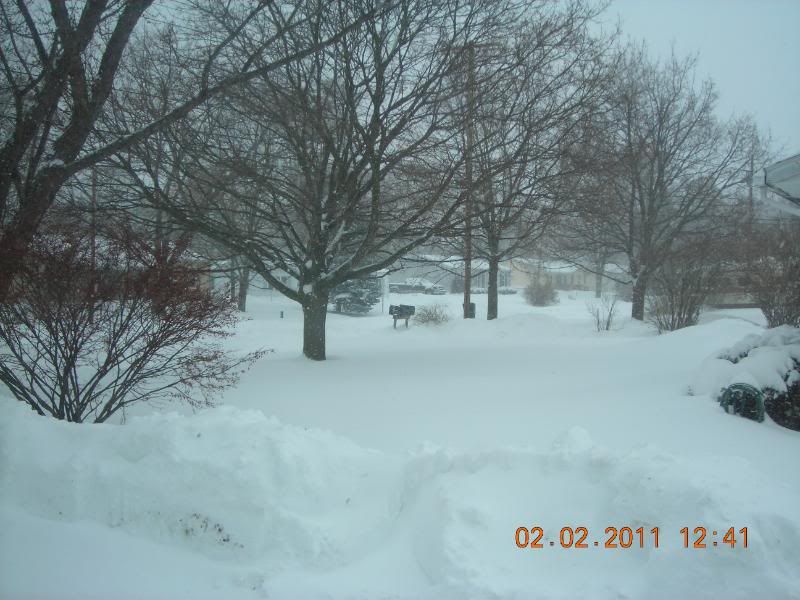 Down my street. Note how the street has not yet been plowed by the county. Getting out would be tough.
Across the street through the widow I am now sitting next to. My neighbor's just got plowed out. She had snow drifts about 3 feet high.
Was I worried? Not really. Here is why:
1) I live 33 miles from where I work, 28 of that highway. I have plenty of paid time off stored up, so if it was going to be bad weather wise, I was staying home. Why risk my only vehicle on bad roads and possible injuries when I can stay safe and be paid for it? Which leads to #2.
2) Vehicle readiness. Even though I did not plan on going anywhere today (2-2-11), I still wanted to make sure my truck was able to start in an emergency. In case she would not start, all I had to do was open the garage door and hook up the jumper cables and spare battery, which had been on a charger since Sunday, in order to get going. Luckily, I did not need it. The ol' gal fired up no problem despite 15 F temps last night. Also, a near full tank of gas and a bottle of gas line anti freeze helped. Also, as you can see in the above picture, I placed my windshield wipers in that position to keep them from freezing to the windshield and to make clearing the snow off easier. First time I tried it and it worked! Also I bought gas on Monday and beat the crowds of last minute purchasers that filled the gas stations last night.
3) Power/Electricity. My Dad and I also made sure our generator had fresh gas and the oil was up to snuff. Only two pulls of the cord got it going for a test run. Luckily we have only gotten snow and not ice, since some parts of the country are having trouble with ice build up on power lines, causing blackouts.
4) Food. We went grocery shopping on Saturday before the stores went nuts last night. Plenty to eat and eat well with much left over. I am thinking about making a nice beef/pork stew for dinner tonight.
5) Snow removal. We hooked up the second battery charger (always good to have more then one!) to our 15 horse power lawn tractor's battery, which is equipped with a plow blade and chains, and topped off the gas tank and made sure the spare gas can had enough to re fill the tractor if need be. We also made sure our shovels we within easy reach. It still took us over 90 minutes to clear out our driveway, turn around and porches.
6) Clothing. We made sure all of our cold weather outdoor gear was ready. Warm coats, boots, socks, hats and gloves were set, thanks in part to attending my nephew's hockey game this weekend in an arena with no heat.
They stay the snow will taper off this afternoon and the skies will clear. The temps will be dropping into the single digits, unfortunately. Looks like another night of my truck being parked within easy access to the battery and jumper cables.
I have to say I have never felt more ready for a major snow storm. It took me and my Dad less then an hour to get the tractor and battery charge stations ready, my Mom stopping at the store on her way home from work on Saturday. So with not too much effort and a bit of forethought, we are sitting pretty comfortable right now and just have to wait it out.