So I went with my scooter club to a Campout Rally. But I had what I needed for 3 days with me on my scooter so that's why I'm calling a Semi-Bug Out. We went from the Middle of San Diego proper out to Warner springs. It was about a 3-hour ride. Unfortunately I did not take pictures of what was in my bags but I know just about all I had...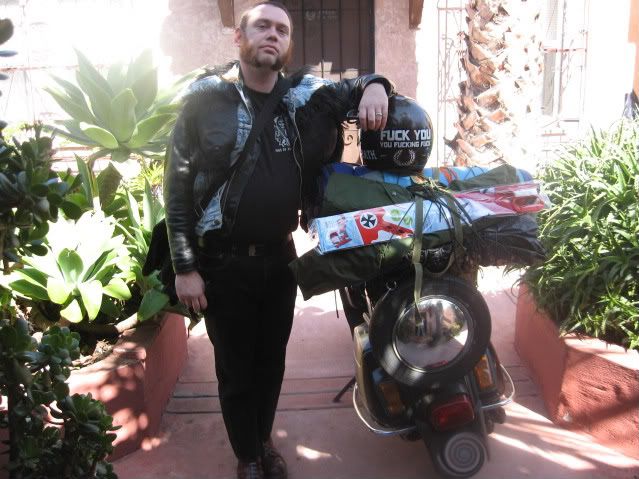 This is the bike from behind with me posing ready to go. What you can see is an Arctic Weather Jacket, The top of my sleeping bag and a kite to fly when we get there.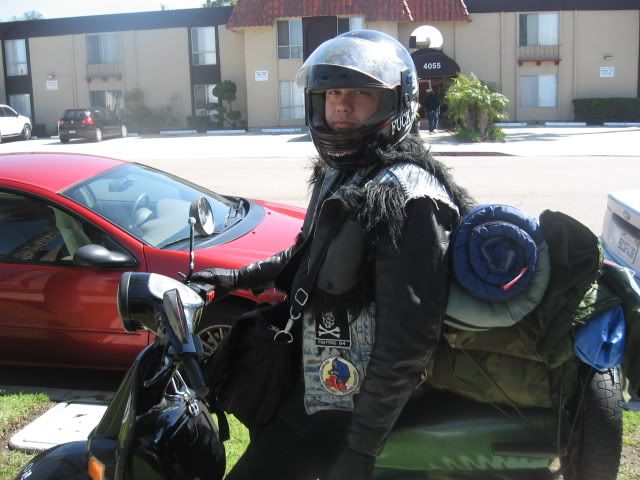 This was a side view on my way out. You can see the rack less Alice pack containing clothes for 3 days, a broken apart MRE, a battery powered lantern, 3 different flashlights a first aid kit, Also 2 tea candles, 3 lighters in 3 different compartments, 1 large bottle of Jagermiester, 4 packs of cigarettes.
Also my tent is packed into the side of that green arctic weather jacket. When I rolled up my sleeping bag it contained a sleeping mat as well. The side bag had held 1 bag of wine, my camera, 2 scarves, batteries. In the glove box I had extra oil and a small can of gas.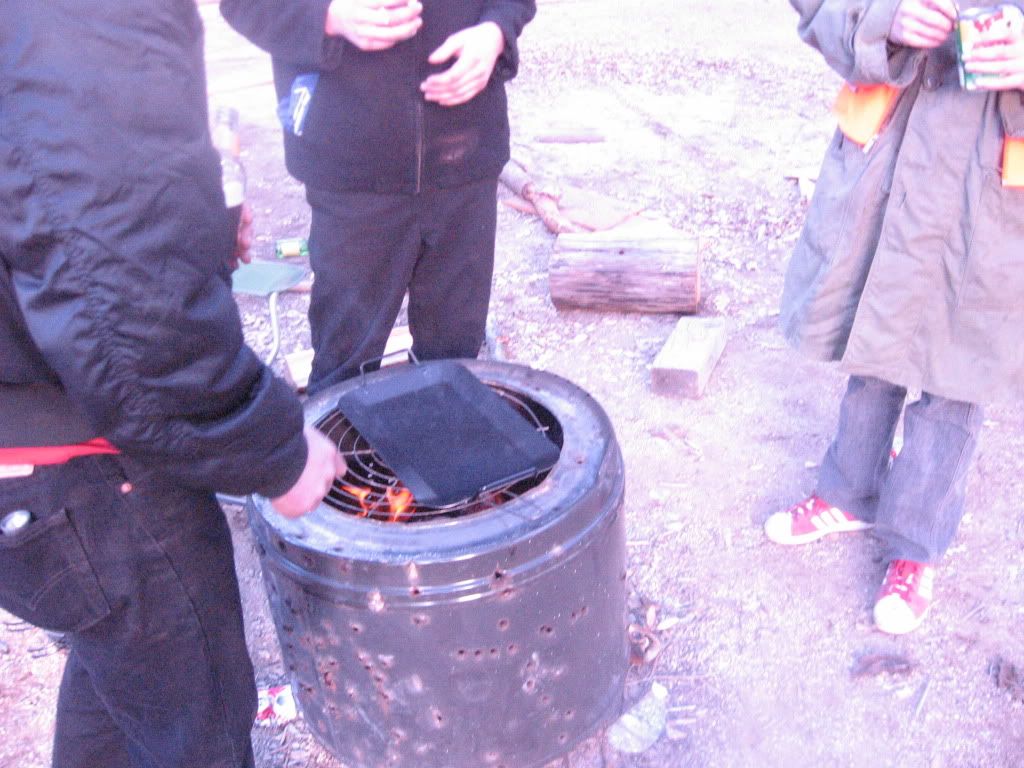 While at the campsite this was our fire ring and what we cooked our breakfast on. Lunch and dinner was liquid.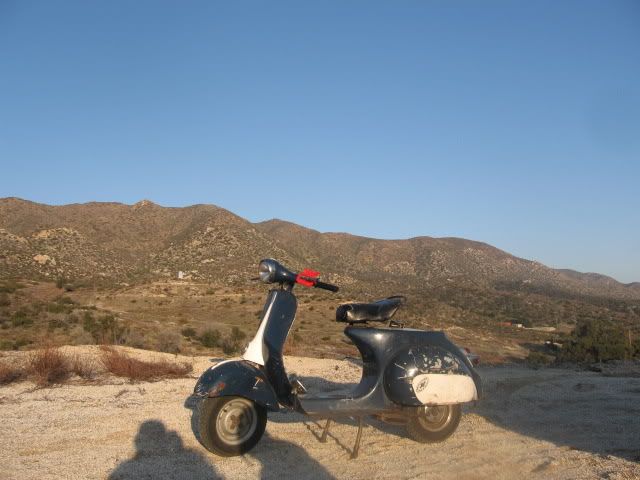 This bike made it to the campsite; it also made on top of the hill you see it on now. The Red thing on the clutch lever is the handle for the kite that was seen in the first picture. Unfortunately this scooter soft seized while we were leaving less than a mile away. Instead of it taking 3 hours to get back it took us 6 because of this bike.
I never said I was good at taking pictures this proves it. But it is an image of the California High Desert. We did this trip in the beginning of March thank the gods it didn't rain, or hail like it usually does on our yearly rally.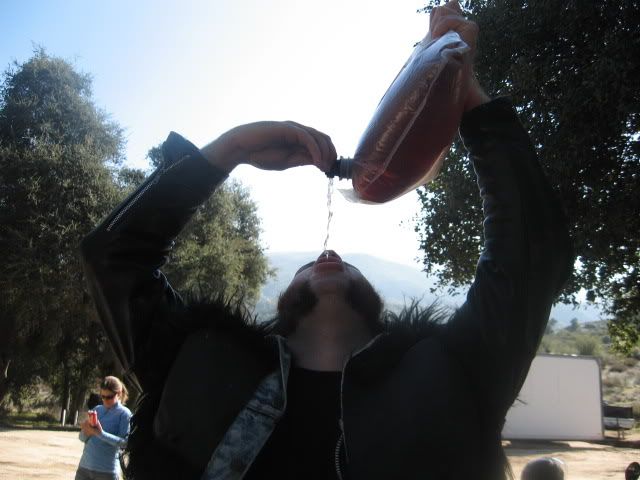 This is the picture of the Bag of wine in action after we made it to the campsite.
I guess the question will come up on why I'm wearing a Gorilla Chest vest and the reason is my scooter club named me Monkey. So I embraced it and put the Ape fur and gorilla chest on my Vest. Also it reminds my of the Mr. Burns song "See My Vest"
Not really asking for advise just wanted to post up my trip that was done on a 150cc scooter. To show it can be done on anything.