AT pulk trip.
The trip I had planned for last weekend got delayed so decided to go mid week instead. Took the pulk sled, EMR, Kifaru 4-man tipi with liner, Kifaru small stove on the Appalachian Trail for a little winter camping.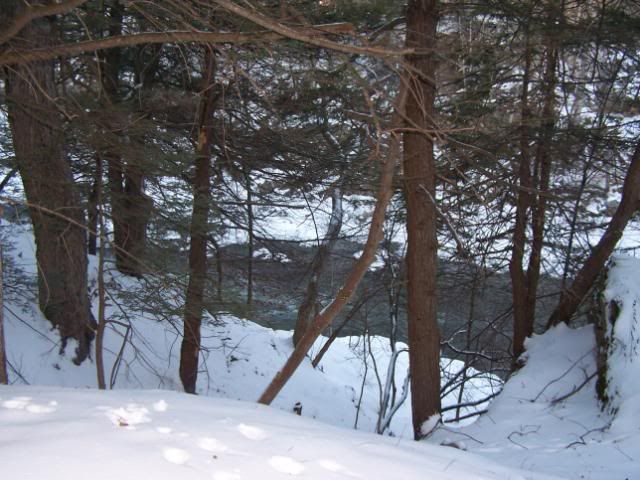 Loaded the Kifaru EMR with large POD on the pulk and headed off.
The classic 4-man tipi camp.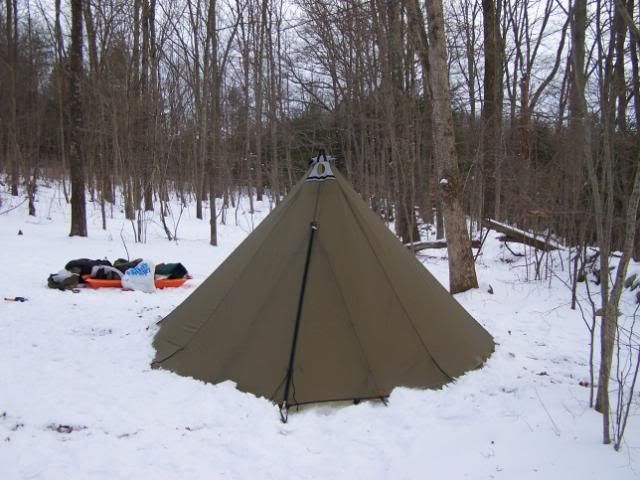 The temperature was dropping like a stone so cut extra wood for the stove. But overdid it. My fingers froze during the 45 minutes spent finding then cutting up small stove sized wood chunks. Even now my finger tips don't feel right. Should have set the stove up first then cut the bulk of the wood. The stove was burning though wood much faster than normal. The weather was a bit funky. Felt like a very large cold air mass was moving in.
I used a very fluffy down sleeping bag and the Downmat 9DLX. This is a whole lot of down.
Corn beef hash. Canned food is one of the advantages for using a sled.
Messing around in the bush looking for wood, some light snow and sitting on my butt chopping wood resulted in some wet clothing. The stove dried it all out.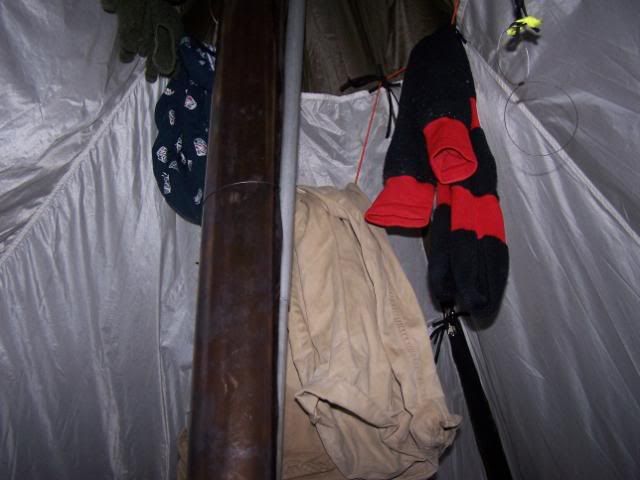 Tipi liner keeping the frozen condensation off my back and reducing drafts.
The pulk was a nice way to take a load off my back. Also worked good to push cut wood into the tent. I was on a 5-mile stretch that didn't have any steep climbs beyond 1000 feet with good switch backs. I don't think the sled would have worked as well in the higher elevations. Was a fun trip but got cold on the trail during some downtime and looking for wood.