Just did a short camping trip and lucked out with a little snow. Liked to hear the weather but remain warm inside the tipi. Used the Kifaru 4-man tipi, EMR and a homemade stove.
4-man setup.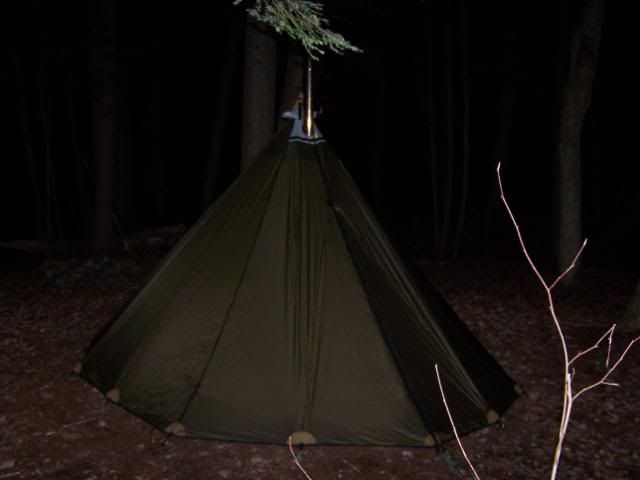 Used a summer bag inside a MSS Green bag with downmat 9dlx. It was in the 20's and both summer bags together worked well.
Kifaru EMR.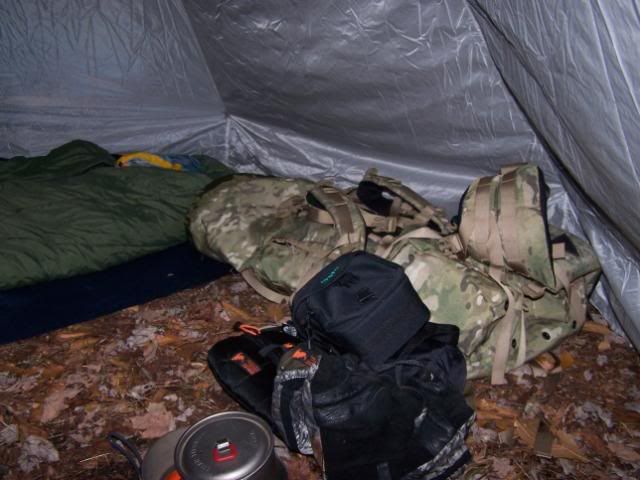 Stove.
Flame on.
Potato cooking trick for fry pans without lids. I just use my Ti bowl for a lid to steam the spuds.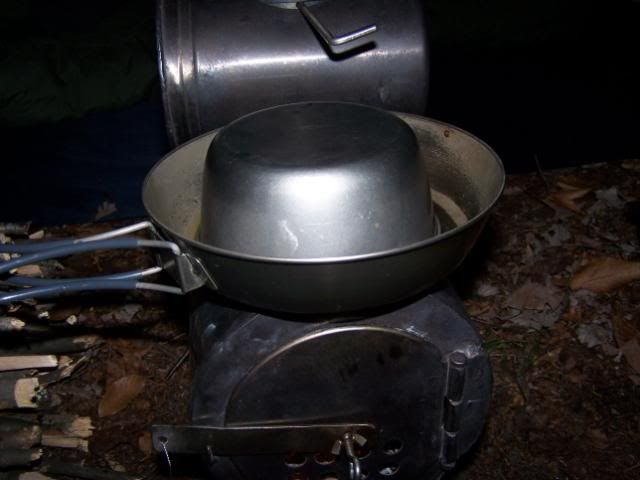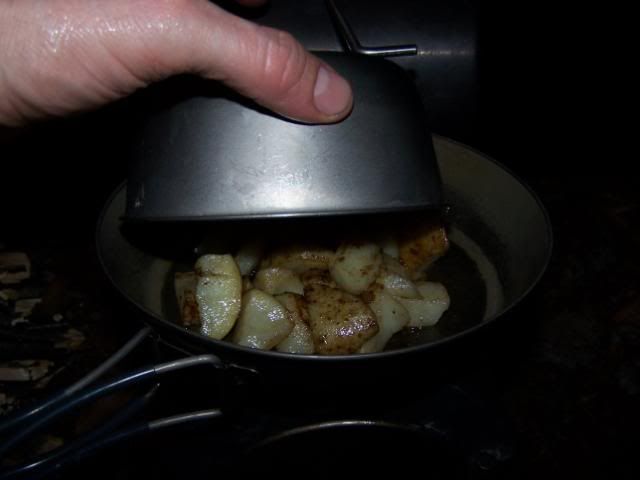 Toss in a hotdog for good measure.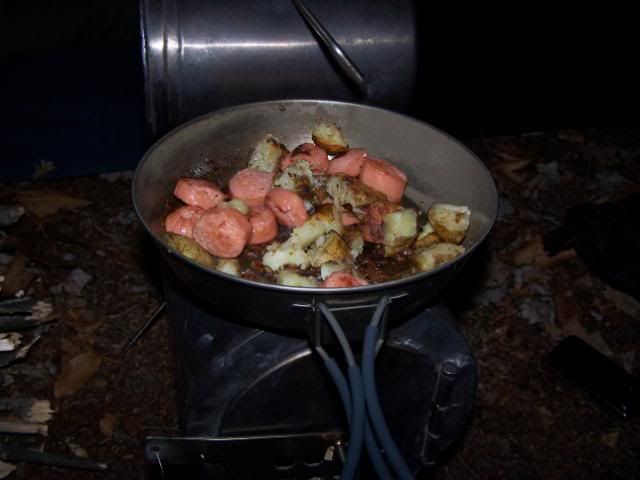 Got lucky with some snow. Kinda nice to be cooking in a warm tent and hear the stuff fall.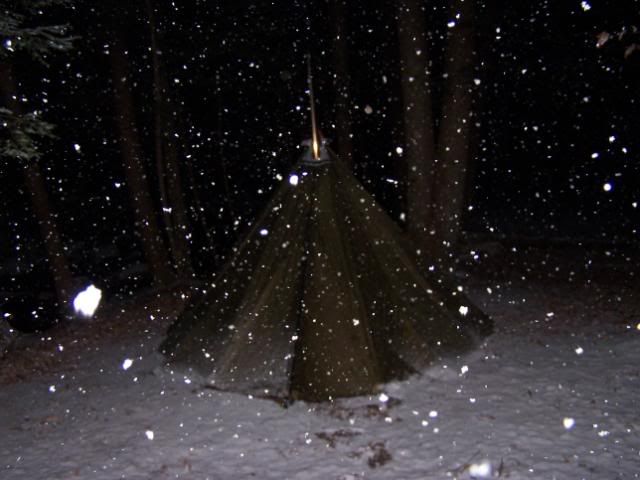 Only a little fell but the woods sure looks nice.
Good times. Tipi was nice however the pack must have been 60 lbs. Been rolling out with sub 40 with the paratipi/small stove. Still it was nice to have the extra room and draft free liner.